Harvard Health Blog
Physician burnout can affect your health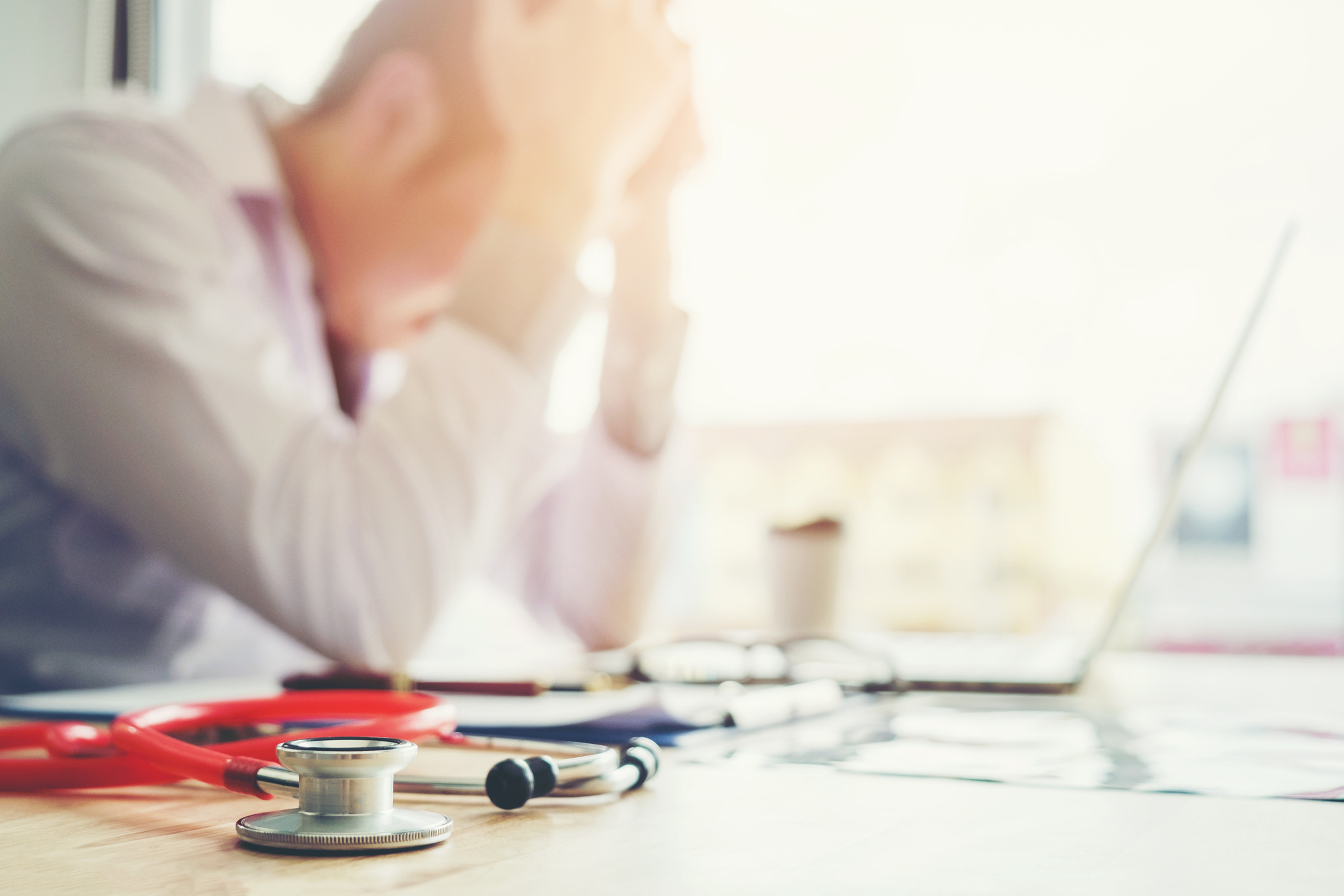 There is a severe and worsening epidemic of physician burnout in the United States, which threatens the health of doctors and patients alike. What is burnout? How does it affect doctors? And, how can this affect patient care? Finally, what can be done about this issue, to breathe life and energy back into the field of medicine?
What does physician burnout look like?
Burnout among doctors is generally described in terms of a loss of enthusiasm for one's work, a decline in satisfaction and joy, and an increase in detachment, emotional exhaustion, and cynicism. It manifests in disproportionately high rates of depression, substance abuse, and suicide. Annually, approximately 400 physicians take their own lives in the United States.
A 2016 study published by the Mayo Clinic showed a high and increasing rate of physician burnout. Of the almost 7,000 physicians who responded to the survey, 54.4% "reported at least one symptom of burnout in 2014 compared with 45.5% in 2011." Satisfaction with work-life balance also declined, but this is no huge surprise given that, as a whole, physicians are working more and earning less. In other words, more than half of US physicians are experiencing at least some degree of burnout.
Moreover, many doctors are leaving medicine mid-career, which, among other things, causes patients to have to start all over again with a new doctor. Other physicians are cutting back their hours, which makes it more difficult for patients to obtain timely appointments. These developments are expected to worsen the projected shortage of physicians that our country will be facing over the next few decades, estimated to be up to 100,000 doctors by 2030, according to a study commissioned by the American Association of Medical Colleges.
Why are doctors so burned out?
The causes of physician burnout are complex, but have to do in part with increasing workload, constant time pressures, chaotic work environments, declining pay, endless and unproductive bureaucratic tasks required by health insurance companies that don't improve patient care, and increasingly feeling like cogs in large, anonymous systems. Parasitic malpractice lawyers are always circling, which causes us to waste an enormous amount of time with defensive documentation. The transition from paper charts to electronic medical records, which seemingly were designed to maximize revenues instead of clinical care, has created a technological barrier between doctor and patient, and between doctors.
Physician burnout compromises patient care
There is good evidence that physician burnout results in more expensive healthcare and less satisfied patients. Demoralized doctors can suffer from impaired memory and attention, and poor decision-making. They can be distracted, and their communication with both patients and peers deteriorates. They feel less empathetic and engaged in the outcomes of their day-to-day decisions. Their bedside manner worsens. They can make mistakes, sometimes devastating. While this is a difficult phenomenon to measure, a 2014 study of intensive care doctors showed that emotional exhaustion among physicians predicted a higher mortality rate among the patients they cared for. And according to a research review in The BMJ from 2017, "there is moderate evidence that burnout is associated with safety-related quality of care."
What can we do to address physician burnout?
Sadly, hospitals and other medical institutions have tended to address the problem of physician burnout merely by giving their doctors inspirational talks about "resilience," patting them on the shoulder, and then sending them back into their deteriorating clinical lives with no material change in circumstances. Sometimes they throw in a yoga mat. The physician then continues to suffer in silence, leaves medicine, or encounters some other tragic endpoint.
Recently, there appears to be more awareness of, and concrete attention being paid to, this issue. Some medical schools and hospitals have started including physician wellness in their curriculums, and even dedicating some faculty time to help monitor and ensure the well-being of their staff physicians.
The problem of physician burnout is complex and there is no easy solution in sight. In my personal experience as a primary care physician over the last 20 years, the insurance companies won't flinch at wasting a doctor's time, even deliberately, if it will increase their profits. Hospitals will choose a medical record system that prioritizes their revenues, and which has the doctor facing the screen and pecking away, over one that allows for doctors and patients to speak with each other, comfortably, face to face. As with most things, it comes down to the bean counters, and the bottom line.
Addressing the human cost of physician burnout
The losers in all this, equally, are the doctors and the patients. If you are receiving substandard care from a seemingly burnt-out or distracted doctor, you obviously need to report it, and advocate for your own care. However, it is also critically important to remember that doctors are people too, not robots. As with most things in life, empathy is a two-way street. Doctors and patients need to put their heads together and try to find a way to regain what is being lost in terms of the once strong doctor-patient bond. We need to reclaim healthcare, for the good, and the safety, of us all.
About the Author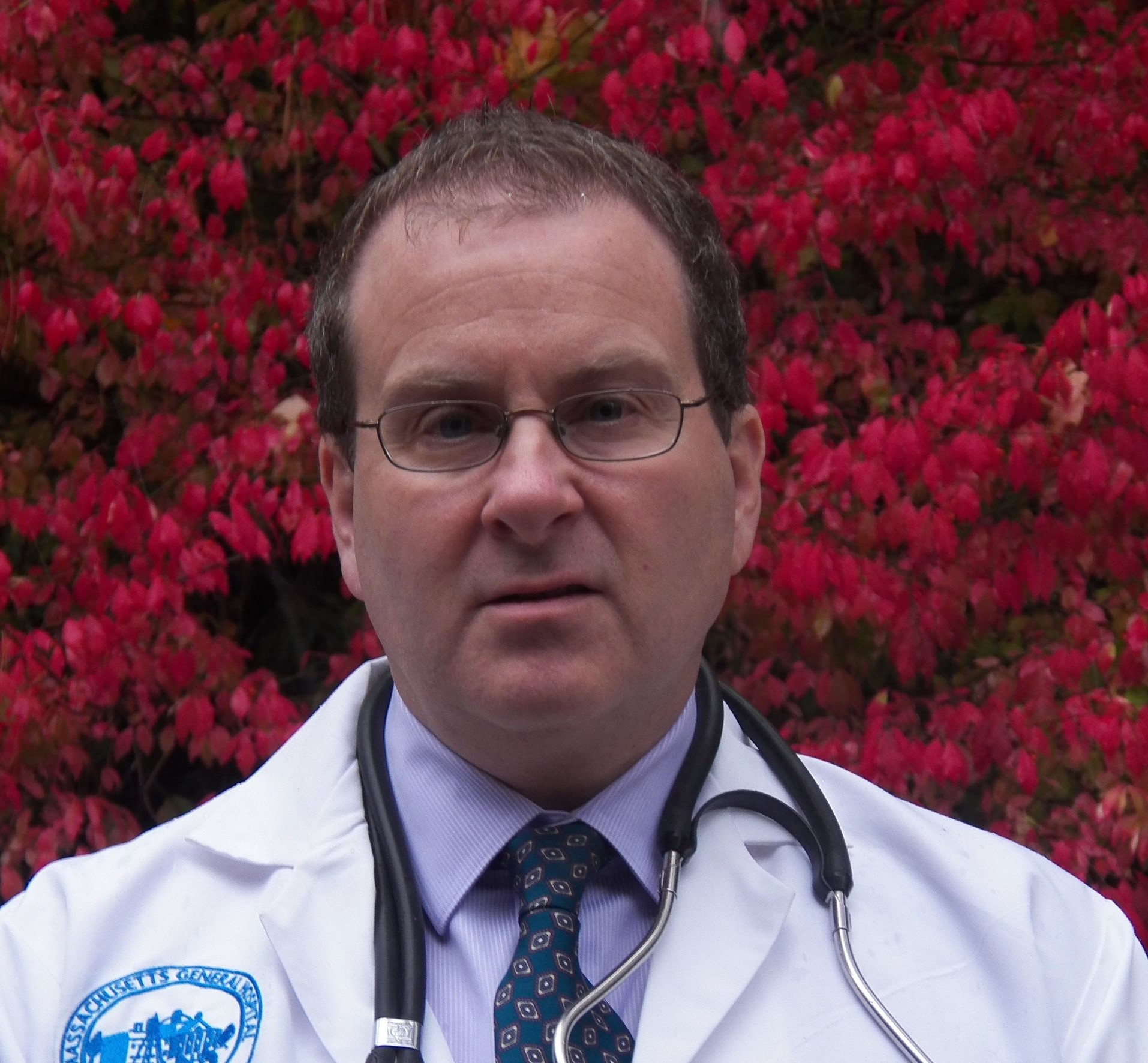 Peter Grinspoon, MD, Contributor
Dr. Peter Grinspoon is a primary care physician, educator, and cannabis specialist at Massachusetts General Hospital; an instructor at Harvard Medical School; and a certified health and wellness coach. He is the author of the forthcoming book Seeing …
See Full Bio
View all posts by Peter Grinspoon, MD
Disclaimer:
As a service to our readers, Harvard Health Publishing provides access to our library of archived content. Please note the date of last review or update on all articles.
No content on this site, regardless of date, should ever be used as a substitute for direct medical advice from your doctor or other qualified clinician.
Comments
Physician burnout is a terrible problem. It gets a lot of ink these days, and rightfully so.

But burnout among patients is a huge problem and is generally ignored. Why? Because patients cannot burn out. Most of them have nowhere else to go.

Patient burnout can be described in terms of a loss of enthusiasm for one's options for medical care, a decline in satisfaction with every medical encounter and expensive and inconclusive test, and an increase in detachment, emotional exhaustion, and cynicism about the pharmaceutical-insurance complex that is eating the nation from the inside like a cancer.

I stopped going to American doctors years ago. The only time I'll ever visit an America doctor in the future is an emergency. The system is too badly broken.
Dike Drummond MD
August 18, 2018
It is so frustrating to see articles like this that come to the "what to do about it" penultimate paragraph and choke and fizzle to the end. Let me see if I can set a framework that may help your readers.

In our work with thousands of burned out doctors, we have discovered several myths that get in the way of addressing burnout effectively.

First – burnout is not a problem. Stop using the words problem and solution – they are completely inadequate to define burnout.
Burnout is actually a Dilemma – a never ending balancing act. You address it (and maintain balance) with a STRATEGY.

In a medical organization that employs physicians and is responsible for the conditions and culture of the workplace, the minimal effective burnout prevention program is twin strategies operating simultaneously and in parallel.
One strategy for the CANARY = Resilience
One strategy for the COAL MINE = Your burnout prevention/wellness/wellbeing working group, when well run.

Much more in this blog post:
https://www.thehappymd.com/blog/prevent-physician-burnout-simply-twin-strategies

Dike
Dike Drummond MD
CEO/Founder http://www.TheHappyMD.com
Peter Grinspoon, MD
August 13, 2018
Eric, your letter demonstrates the stress and hopelessness that a lot of physicians suffering from burnout are experiencing. This truly has reached crisis proportions. Make sure to get the support that you need to work your way through this! (employee health, physician support groups, physician health programs, etc.). Good luck! The system needs to change before our profession is run into the ground.
I graduated 5 years ago and I am BURNED out. See extremely complex patients, with 9 specialists, just out of the hospital in 7 min or less. I have no records because no emr talks to one another. Patients all seem angry all the time. Nothing is covered that I order especially Medicaid. I'm a told things are not medically necessary all the time despite the fact that if I order it, I consider it necessary. I'm tired. I look at my schedule in the mornings and just feel anger. Every one wants to feel good despite living a horrible lifestyle for decades and now that they are sick it's all my fault. People want everything for free including my time such as using patient portal for long emails about complaints and get mad when I say u have to come in for an appointment. So I give up. Nothing is going to change in any realistic time frame. So I'm out and off to urgent care. Now I get to say " follow up with your PCP" and laugh.
Chris Dimock
July 2, 2018
Dr. Grinspoon, I certainly agree that various departments within a health care system can optimize what they see as important, without realizing the unintended consequences that it causes elsewhere within the organization. Accountants who see it as their job to help improve the financial health of the system can place unreasonable burdens on the physician in part because they do not have a good idea of the work that physicians already do.

I believe that the burnout crisis is in large measure due to layer upon layer of people imposing rules and requirements on a complex system that they do not understand.

The hallmark of a successful program is to get the right players to the table, with physicians as active participants. In that room, the strategic conversation is one in which administration starts to see that by concentrating on cutting compensation and benefits to physicians that they are simply shifting costs from pro-active retention to treating the symptoms of burnout. These symptoms are well documented, and include coverage for physicians who reduce hours, recruiting and on-boarding for physicians who leave the profession or retire early, and reduced reimbursement rates triggered by lowered HCAHPS scores.

When you look at the complete picture, making a physicians work-life more rewarding and enjoyable is a good investment, and I believe that the numbers would bear that out.

I wholeheartedly agree that treating the physician as if they are the problem is a non-starter, and numerous efforts that have taken this approach have produced poor results.
Peter Grinspoon, MD
June 29, 2018
Thank you for your thoughtful comments. It seems to me that one of the critical drivers of physician burnout is the "bean counters" at the hospitals (and the other institutions that we interact with) who clearly seem as if they have been given instructions, analogous to what is happening in corporate America, to squeeze more profit out of all aspects of the hospital systems. As this is applied to the payment of, and support of, primary care doctors, it is disastrous. It is sort of Orwellian how they can say they are trying to "improve your work life balance" and then cut your pay, your health insurance, your benefits, your retirement, your CME budget, your bonuses, yet the tasks that PCP's are responsible for keep increasing. Until these (ruthless and soulless…) economic forces cease being applied to primary care doctors, to state the example that I am most familiar with, the other "solutions" seems largely like windows dressing…thank you for the yoga mat, but please stop increasing our stress and lowering our socioeconomic status every year!
Chris Dimock
June 29, 2018
I recently had the privilege of working on an innovative project to address physician burnout that combines individual work (with a cross-section of specialists and family practice physicians), and group facilitation's aimed at making systemic improvements. Over the course of 90 days we saw a significant positive shift in scores, as measured by the Mayo WBI.

We learned several things. First is that an effective solution needs to be developed from within the healthcare organization itself. Whereas the symptoms of burnout may look similar, the causes are often unique to the organization. Second is that there is both an individual and organizational component, which MUST be addressed simultaneously to build a sustainable solution. Third is that physicians are exceptionally good at linear problem-solving. That is the basis of medicine and science in general. Making improvements in a healthcare organization is inherently a different problem. Organizations are complex, adaptive systems, and the appropriate approach for instilling change is much more akin to that of raising a teenager. Simplistic, structured interventions simply do not often yield good long-term results.

The healthcare system we worked with liked the results enough that they have funded a second study group, and because we have some unique aspects to the work we do, they are co-submitting an RWJF grant to bring this work to scale.

We hope to have a sufficient sample size in the coming months that we can publish the results.
Obi Egbuniwe, CPHIMS
June 26, 2018
Hospitals will choose a medical record system that prioritizes their revenues, and which has the doctor facing the screen and pecking away, over one that allows for doctors and patients to speak with each other, comfortably, face to face (Grinspoon2018); hence, losing cognitivism, a core value in patient loyalty and satisfaction. Most patients feel their physicians pay more attention to their tablets/screens than them. Yes, the health industry is still in its infancy stage in the technology world compared to others (banking, airlines), rushing endusers (physicians) to maximize usability and production can be counter-productive #Burnout. A tool is only as good as its utilization and user adoption.
Butterfly Protocol
June 25, 2018
KUDOS, Dr. Grinspoon, for covering this CRITICAL & timely topic!
With the reported increases in Practitioner Suicides, and the particular vulnerability to Secondary Trauma, Stress & Fatigue, Practitioners are at high-risk for stress-induced illness & disease.
Practitioner wellness has a collateral impact on their patients and colleagues.
Given the over-emphasis on productivity, and the time pressures imposed as a result, we should all be concerned about the price that individual Practitioners pay in the modern Medical Business environment.
Just like Patients are more than their individual Diagnoses, Practitioners are MORE than just "headcount" to be managed by HR.
Medicine is one profession where the data is only a small part of the work.
The "Practice of Medicine" cannot be enacted autonomously by robots; rather, it must be pursued skillfully by sentient human beings who are free to think and act on their humanity.
As we move forward with technological advancements, we must not lose sight of the pillars on which the profession of medicine was erected: compassion, ethics, beneficence, a thirst for insight and humanitarian idealism.
All of these laudable traits are gifted to us by imperfect and vulnerable human beings.
We must make sure that the wellspring of medicine is continuously replenished.
If it runs dry, human beings will perish.
Darin Flynn MD
June 25, 2018
Great insight. I really like your statement that insurance companies won't flinch at wasting a doctor's time, even deliberately. I would add that most other entities that doctors interact with professionally won't either, even some of those that purport to work for their benefit. This only adds to the frustration and burnout.
Peter Grinspoon, MD
June 25, 2018
Absolutely. There is a looming, severe shortage of primary care physicians, and physician burnout, with physicians cutting back hours and arranging early retirements, is only contributing to this problem. As a primary care doctor, every year (on average) I see lower pay, longer hours, more patients, increased demands, worse health coverage and other benefits, longer hours and increased stress. Everyone TALKS about physician burnout, very eloquently, but hospitals and insurance companies continue to treat primary care doctors (and other doctors) like widgets and continue to squeeze them financially and work them to death, so I'm not seeing how this is going to get better until there is some pushback or genuine commitment to change.
Burnout can have a negative effect on the physical and mental health of physicians. It can also lead to decreases in productivity, cutbacks in work hours or early retirement from the profession.
Commenting has been closed for this post.
Free Healthbeat Signup
Get the latest in health news delivered to your inbox!