Child & Teen Health
New guidance on return to youth sports and activity after COVID-19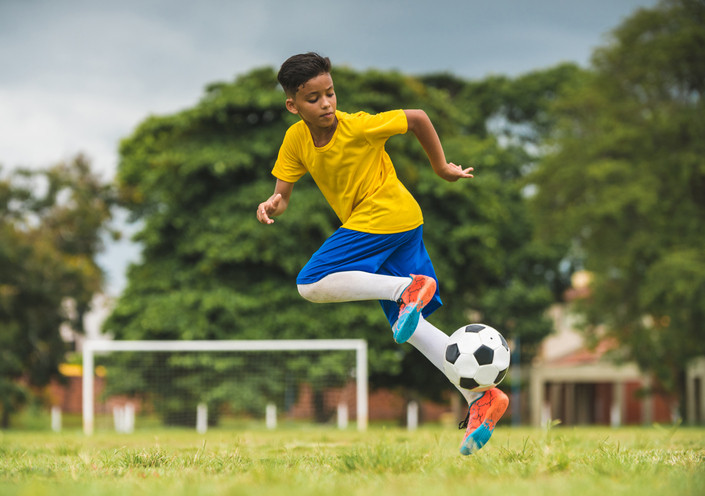 If your child tested positive for COVID-19, is it okay for them to return to sports?
This is an important question, because COVID-19 has been linked to myocarditis, an inflammation of the heart muscle — and playing sports if you have myocarditis can be dangerous.
Early in the pandemic, the American Academy of Pediatrics (AAP) recommended that any child who tested positive for COVID-19 have an in-person evaluation with their pediatrician before returning to sports, particularly competitive sports. But in January of 2022 the AAP updated that guidance because the risk of myocarditis with COVID-19 in children has grown lower, in the range of 0.5% to 3%.
As much as it may seem that the pandemic has gone on forever, it's still early days in our understanding of COVID-19 and its effects on the body. Based on what we know now, key points drawn from the full set of new recommendations made by the AAP for returning to sports and physical activity are explained below. Stay tuned, though, because this guidance will likely change as additional information becomes available.
How severe was the illness?
The AAP makes different recommendations depending on three categories describing the severity of COVID-19.
Asymptomatic or mild illness means

less than four days of fever >100.4
less than one week of muscle aches, chills, or lethargy (feeling weak and tired)

Moderate illness means
Severe illness means

ICU stay and/or intubation (need for a breathing tube)
MIS-C.
Most children will fall into the mild group
For this group, the recommendations are:
No exercise while in isolation — not just to prevent others from getting sick, but to let the body fight the infection
Screening for symptoms of myocarditis, including

chest pain
shortness of breath that is more than you'd expect from the degree of cold symptoms
new palpitations (irregular heartbeat)
dizziness or fainting.
Ideally, the child's primary care provider should do this screening, although it could be done by telehealth or phone. However, this may be difficult, because many children are testing positive at home or school and aren't even in touch with their doctor, and many primary care providers are overwhelmed with the number of cases in their practice.
That's why it's really important for parents to be aware of these symptoms and to reach out to their doctor if they happen. If symptoms do occur, the child needs to have an in-person evaluation, an electrocardiogram (EKG), and possibly a visit with a cardiologist before returning to sports.
Children in the moderate group need to see their doctor
Whether they have symptoms of myocarditis or not, they should have an in-person check-up and an EKG. Based on that visit and the results of the EKG, the doctor will decide if they need to see a cardiologist.
Children in the severe group must wait before returning to exercise
The recommendation is that all of them should see a cardiologist, and based on that evaluation, wait three to six months before doing sports or exercise again.
Return to sports and activity should be gradual — and safe
All children should follow CDC recommendations for isolation.
All children who have had COVID-19 must wear a mask at all times until 10 full days after their symptoms started (or after the date of a positive test if asymptomatic).
Children should wait to return to playing sports until they are free of symptoms, to keep others safe and to give their body time to heal.
It's best to start slowly at first, with shortened and/or easier practices, and no competitions for at least three days after getting back.
Make sure children and coaches know the symptoms of myocarditis: chest pain, shortness of breath, irregular heartbeat, dizziness, or fainting. If any symptoms of myocarditis develop, activity should stop and an adult should seek medical attention for the child.
Follow me on Twitter @drClaire
About the Author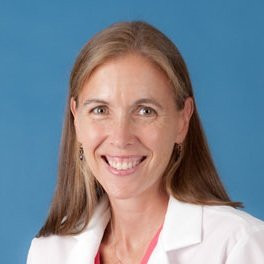 Claire McCarthy, MD, Senior Faculty Editor, Harvard Health Publishing
Claire McCarthy, MD, is a primary care pediatrician at Boston Children's Hospital, and an assistant professor of pediatrics at Harvard Medical School. In addition to being a senior faculty editor for Harvard Health Publishing, Dr. McCarthy …
See Full Bio
View all posts by Claire McCarthy, MD
Disclaimer:
As a service to our readers, Harvard Health Publishing provides access to our library of archived content. Please note the date of last review or update on all articles.
No content on this site, regardless of date, should ever be used as a substitute for direct medical advice from your doctor or other qualified clinician.
Free Healthbeat Signup
Get the latest in health news delivered to your inbox!