Harvard Health Blog
Migraines: Stop them before they start
ARCHIVED CONTENT: As a service to our readers, Harvard Health Publishing provides access to our library of archived content. Please note the date each article was posted or last reviewed. No content on this site, regardless of date, should ever be used as a substitute for direct medical advice from your doctor or other qualified clinician. 
In her compelling essay, "In Bed," novelist Joan Didion wrote, "That no one dies of migraine seems, to someone deep into an attack, an ambiguous blessing."
For many people, migraines are debilitating events. As Harvard Health editor Christine Junge wrote in this space last year about her battle with migraine:
"On the good days, the pain was just a mild throbbing sensation. Other times, there was a general sense of an ever-tightening pressure. On the days when I couldn't get out of bed, it felt like someone was tightening screws into the sides of my head and pounding a hammer above my left eye. The pain never went away, unless I was asleep."
Most migraine sufferers long to prevent these painful episodes. As I write in this month's Harvard Health Letter, about one-third of migraineurs could benefit from taking a preventive pill. But only a minority of them actually take advantage of this option. New treatment guidelines from the American Academy of Neurology and the American Headache Society profile the best preventive medications, and an herbal preparation, for migraine.
"These drugs can reduce the frequency and severity of migraine attacks, and may require different doses over time to achieve these benefits," says Dr. Lee H. Schwamm, vice chairman of the neurology department at Massachusetts General Hospital and professor of neurology at Harvard Medical School. "They must be taken daily. They are different from pain-relieving medicines—drugs that halt a migraine once it has started."
Pills for prevention
The guidelines include two categories of preventive medications. Those with proven effectiveness for preventing migraine include
the antiseizure drugs divalproex (Depakote), valproate (Depacon), and topiramate (Topamax)
the beta blockers metoprolol, propranolol, and timolol
the triptan drug, frovatriptan (Frova), for short-term menstruation-associated migraine
Drugs that are probably effective include
two antidepressants, amitriptyline (Elavil and others) and venlafaxine (Effexor)
two other beta blockers, atenolol and nadolol
two other triptans, naratriptan (Amerge) and zolmitriptan (Zomig)
The guidelines also include an herbal remedy made from butterbur, a plant in the daisy family. Butterbur contains chemicals called pyrrolizidine alkaloids (PA) that can damage the liver and cause other problems. If you want to use a butterbur-based treatment, choose a product that is certified as PA free.
Daily use, side effects may limit use
Since it's impossible to predict when a migraine will happen, these medications must be taken daily. But the more often you have to take a medicine, the less likely you are to take it faithfully. "If you don't have the symptom right away when you skip a dose, then you are even more likely to skip doses," says Dr. Schramm.
All medications, and herbal remedies, have the potential to cause side effects, cautions Dr. Schwamm. Antiseizure medicines can reduce concentration and may cause drowsiness. Beta blockers can slow the heart rate and sometime cause depression or sexual dysfunction. "Topiramate can cause weight loss, so some patients are more compliant with this drug," says Dr. Schramm.
Personalizing prevention
Migraine prevention doesn't necessarily require medication. Getting enough sleep, reducing stress, and paying attention to diet and exercise can help. So can identifying whether you have any migraine triggers, like chocolate, caffeine, or alcohol. Keeping a migraine diary that includes your stress level, what you've eaten and drunk, and the like can help identify triggers.
Tell us your story
Do you live with migraines? If so, let us know what your migraine triggers are. If you've tried medications, herbal remedies, or other preventive efforts, please tell us if they worked for you.
About the Author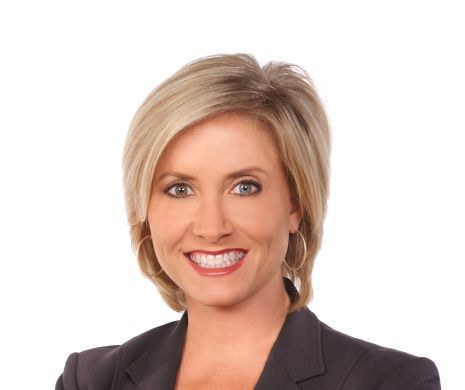 Heidi Godman, Executive Editor, Harvard Health Letter
Heidi Godman is the executive editor of the Harvard Health Letter. Before coming to the Health Letter, she was an award-winning television news anchor and medical reporter for 25 years. Heidi was named a journalism fellow …
See Full Bio
View all posts by Heidi Godman
Disclaimer:
As a service to our readers, Harvard Health Publishing provides access to our library of archived content. Please note the date of last review or update on all articles.
No content on this site, regardless of date, should ever be used as a substitute for direct medical advice from your doctor or other qualified clinician.
Comments
Jimmy Kang
October 15, 2012
I used to suffer from migraines once every month.
When I started getting migraines I would see neon lights and they would block my side vision. Following was the actual headache, so vibrant an excruciating that I couldn't even fall asleep. One day I started massaging the muscle between my thumb and the an my index finger when I started seeing those lights. I massaged both hands and breathed deeply. Surprisingly the headaches that would come after the vision blockage did not come and I was able to continue my activity. Since then I have successfully prevented migraines for three years. The only medicine I took was Tylenol and I was totally fine after few minutes. I hope this would help people anddfurther the research of migraine cures.
Jimmy
Franklin
September 10, 2012
I am from Honduras, C.A. my mom has Migraines, since 10 years ago and you have right, she did not take advantage of preventive pill. Thanks for your information.

Franklin
Migraines started in my early 40's, when my life changed drastically….gained weight, didn't get enough exercise, etc. Migraines up to a couple times per week. Tried many of the preventatives, but hated the side effects.

This past year I retired, started seriously exercising every day, my weight is back down close to normal, I eat only organic food I personally prepare, stay in clean air environment. And migraines are now about half in number compared to what they were 2 years ago.

Triptans only if necessary, otherwise alleve, and benadryl.
Also watch salt intake….salt causes dehydration which in turn causes migraine. And stay away from prepared foods!
Migraines seem to run in my family and seem to be linked to chronic sinus swelling and caffeine. The only remedy that works for me (if taken early on) includes 2 alleve and 60 mg of pseudo-ephedrine. Getting the right amount of sleep helps but too much sleep can be a trigger.
I am migraine prone. My triggers are spicy food, weather changes, high altitude, dehydration, and not sleeping enough. I found that keeping my BMI below 23 and taking up distance running completely stopped my migraine problem. My weight has slipped upward a couple of times and each time, the migraines have come back. I don't take any medications. I am 37.
It helps to identify what your triggers are. I have taken topirimate for years and it is great (not only do you lose some weight, your taste buds change altogether so thats weird), but I discovered that it was useless at preventing headaches that occured during my menstrual cycle. It was easy enough to revise my birth control regimen with my GYN so that now I only deal with headaches once every three months.
Thanks a lots for this information, I have never had a record of migraine, but I'm better informed about it now and so I can actually have something to say about when the need arise and also be able to tell some to try get enough sleep, rest and avoid any any strenuous activities.
I am glad to have this info. I have migraines often.
TipsChief
August 17, 2012
Great and informative article. Find myself to know more about migraine. Useful information of pills for prevention. Everyone should take note of these.
I started getting near daily migraines (25-28 a month) in January of 2010. Ever since I've been in search of a solution. Currently, I am on Effexor and I adhere to the migraine-trigger free diet described in "Heal Your Headache" http://books.google.com/books/about/Heal_your_headache.html?id=V5a8MXWT1R4C.

My reaction to this preventative diet has reduced my nearly every-day migraines to roughly 15 a month, and I can go several days in a row pain-free! The diet takes determination and sacrifice, but I believe that those that are "willing to do whatever it takes" can really benefit from the diet!

Good luck to all, and I hope one you day you can say what I said, "I found a freedom from pain that I forgot existed."
I have suffered from migraines for over twenty years. They became daily in 2009. I can't tolerate any of the preventives. I am currently experimenting with tDCS to try to prevent and help them. This is detailed in my blog Hip Hip Heafache!
I took the beta blocker propranolol for over a year for migraine prevention. I hated the side effects; my heart rate was very slow, and even when I exercised strenuously I couldn't get it higher than 75 bpm. I felt lethargic and dull. Also, your readers should note that when you stop taking beta blockers you have to wean yourself off them slowly. I was not informed of this, so when I found a different medication and stopped taking them, I stopped completely, and the following day experienced alarming tachycardia – my heart rate was 220 bpm at rest.

(I am now managing my migraine attacks on an as-needed basis, using naratriptan, which works extremely well for me.)
Commenting has been closed for this post.
Free Healthbeat Signup
Get the latest in health news delivered to your inbox!