Harvard Health Blog
Mental strain helps maintain a healthy brain
When it comes to keeping healthy and fit, living a mentally active life is as important as regular physical exercise. Just as your muscles grow stronger with use, mental exercise keeps your mental skills and memory in tone.
Are certain kinds of "brain work" more effective than others? I put that question to Dr. Anne Fabiny, chief of geriatrics at Cambridge Health Alliance and an assistant professor of medicine at Harvard Medical School.
Any brain exercise is better than being a total mental couch potato. But the activities with the most impact are those that require you to work beyond what is easy and comfortable. Playing endless rounds of solitaire and watching the latest documentary marathon on the History Channel may not be enough. "If it's too easy," Dr. Fabiny says, "it's not helping you."
Four brain-health strategies
As I write in the November 2012 Harvard Men's Health Watch, Dr. Fabiny recommends four complementary strategies for keeping your brain healthy.
Be a lifelong learner: You spend the first half of your life building dense networks of connections between brain cells. Scientists call that "cognitive reserve." Continuing to learn new things builds and maintains these connections.
Strain your brain: Think of all mental activities as a continuum. Watching a TV documentary would be on the passive, mildly challenging end of the spectrum, while learning how to converse in a new language would be on the active, very challenging end. When it comes to cognitive reserve, mentally challenging tasks have the biggest impact. "Be open to new experiences that cause you to see the world and do things differently," Dr. Fabiny says.
Get uncomfortable: One stereotype of aging is that young people are bold explorers but older people are timid homebodies who "know what they like." Stereotype though it may be, it is easy to get in a rut. Getting out of your comfort zone from time to time challenges your mental skills. An example of this would be traveling to a city that you haven't been to before, which forces you to navigate unfamiliar surroundings.
Be social: Social isolation, aging researchers have discovered, puts people at risk of losing some of the brain reserves they have built up over a lifetime. There are many ways to be social. One good way is working as a volunteer in a social setting, which allows you to have contact with a variety of people and puts you in new situations.
Don't forget your body
Healthy brain aging should involve the rest of the body, too. There is abundant evidence that physical activity that gets your pulse thumping helps the mind as well as the heart.
And if that exercise involves mental skill and balance, like racquet sports or a walking round of golf, it's even better. As you vanquish your opponents on the court or green, you might also notice an improved ability to keep score in your head.
About the Author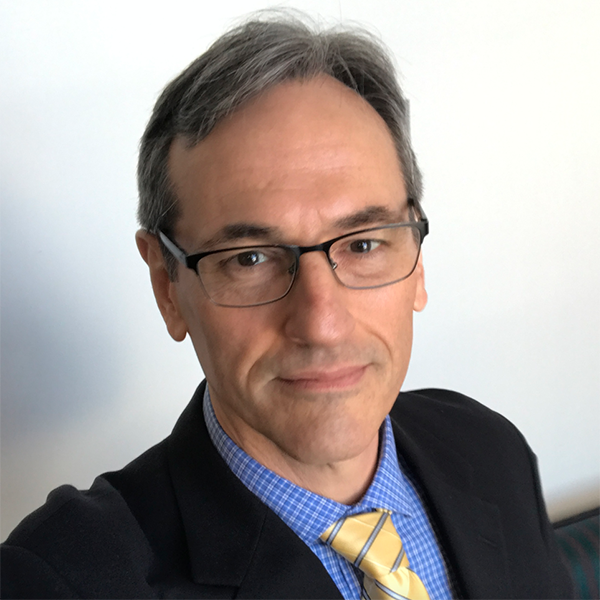 Disclaimer:
As a service to our readers, Harvard Health Publishing provides access to our library of archived content. Please note the date of last review or update on all articles.
No content on this site, regardless of date, should ever be used as a substitute for direct medical advice from your doctor or other qualified clinician.
Comments
Nathaniel Boykin
January 3, 2013
This information is good for me.
sivalax72@gmail.com
January 3, 2013
This is a great article, very useful.
Teresia Pavlik
January 2, 2013
Thanks for your experience explain here.
Peter Jenkins
January 1, 2013
Its really important to visit this site
Thank you for sharing this site
Peter Jenkins
January 1, 2013
Nice job, this takes useful info to me
Delma Watkins
December 29, 2012
Thank you for this article. Personally, I think this material is great. I
agree with much of your information here. It also motivates me to learn
more. I await the next article with great anticipation.
Michael Clark
December 28, 2012
A very useful article. Thanks for share with us
koonka meer
December 28, 2012
This blog aims to provide reliable information
Lindsey Payne
December 28, 2012
the great article. very nice
hponselpc.asia
December 26, 2012
A very useful article. Thanks for share with us
antonio pacheco
December 25, 2012
there is a complex link betwwen the memory loss with the age and the emotions at chemical level
Everett Gilbert
December 22, 2012
Thank you for this article. Personally, I think this material is great. I
agree with much of your information here. It also motivates me to learn
more. I await the next article with great anticipation.
Thank you so much for sharing such an informative article.
sittercity
November 16, 2012
Thank you for another fantastic blog. Where else could I get this kind of information written in such an incite full way? I have a project that I am just now working on, and i am sure this will help me a lot..and I have been looking for such information since from few days
Steve Borgman
November 13, 2012
I like the concept of making ourselves uncomfortable. Of course, it's never easy. Perhaps making ourselves uncomfortable within our strength zones is one of the best ways to build our strengths, our brains, and grow in the process.
Ricy Mardona
November 13, 2012
I really appreciate this post. I have been looking all over for this! I found this site on Google. It was excellent and very informative. I have read a few of the articles on your website now, It's really a great and useful piece of info.
Thanks for the great post Daniel, You are so right when you say that we should increase brain power
INSOMNIO CLINICA ALICANTE
November 8, 2012
If we can keep the brain active and healthy, improve our quality of life, getting a good night's sleep and therefore better día.Otras activities we can do to achieve this, in addition to those above, could be:
-meditate
-Telling stories, telling stories or things can be very good for your brain
-Maintain fluid social relations, with phone calls just to tell anything, also helps the brain to better planning
-Act like you're teaching.
-Write by hand instead of using the keyboard
-Practice everyday simple math
-Wikipedia Random: random read articles, will allow you turn things constantly and randomly can keep your brain in good health.
-Make sudokus

In short, the secret is to keep the brain busy with stimulating activities and away from stress
yazidane
November 8, 2012
Mental health is really important. Thanks for the sharing.
Hey thanks for sharing the informative article.
Hi there! Thanks for sharing your views regarding to Mental health.
Wilson Raffo
November 5, 2012
Commenting has been closed for this post.
Free Healthbeat Signup
Get the latest in health news delivered to your inbox!