Harvard Health Blog
Memory slips in your 70s may be an early hint of future dementia
ARCHIVED CONTENT: As a service to our readers, Harvard Health Publishing provides access to our library of archived content. Please note the date each article was posted or last reviewed. No content on this site, regardless of date, should ever be used as a substitute for direct medical advice from your doctor or other qualified clinician. 
Of all the health issues that loom large with age, memory loss is among those that provoke the most worry. A big reason is the uncertainty: people often wonder if their occasional memory slips are just a normal part of growing old or early signs of Alzheimer's disease, the most common form of dementia. A study, published in today's issue of the journal Neurology, sheds some light—and perhaps offers a bit of reassurance—about the connection between self-reported memory loss and a diagnosis of dementia.
The study included 531 people with an average age of 73 and no signs of Alzheimer's or signs of dementia. They took memory and thinking tests every year for an average of 10 years. Researchers also asked participants if they noticed any changes in their memory over the past year. Slightly more than half reported memory changes, at an average age of 82.
About 1 in 6 developed dementia during the study, and 80% of those had previously reported memory changes. But it took about nine years from the first self-report of a memory change, a possible early sign of dementia, to a diagnosis of mild cognitive impairment, an intermediate stage between normal memory loss and dementia. The transition to dementia usually took about 12 years.
That relatively long time period means that if you notice troubling memory changes, there's no cause for immediate alarm, as the study authors note (see "Memory loss warning signs: When should you worry?"). That period could offer a window for intervention during those first early signs of dementia, but we don't yet have any proven therapies to prevent or stop Alzheimer's disease or other memory-related illnesses.
Still, this study is a valuable addition to our understanding of Alzheimer's progression, says neuropsychologist Rebecca Amariglio, PhD, an instructor in neurology at Harvard Medical School. "We're never going to cure or delay Alzheimer's if we don't start to identify what goes on early in the disease. Early intervention is where things are headed," says Amariglio, who studies early indicators of Alzheimer's disease.
If you're concerned about your memory, see a doctor and get a baseline assessment. It can be used as a comparison in the future. If you're between 65 and 85 years of age and have normal memory and thinking skills, you might be eligible to enroll in large, nationwide study to test a new investigational treatment to slow memory loss cause by Alzheimer's disease. You can learn more about the "A4" (Anti-Amyloid Treatment in Asymptomatic Alzheimer's) study, led by Harvard Medical School professor of neurology Dr. Reisa Sperling, at http://a4study.org.
Memory loss warning signs: When should you worry?
Probably normal aging
Potential signs of cognitive decline
Walking into a room and forgetting why you entered.
Getting lost in familiar surroundings.
Having trouble recalling the names of unfamiliar people.
Having difficulty remembering important details of recent events.
A change in memory compared with when you were younger.
Difficulty following the plot of a television program or book because of memory problems.
Memory changes similar to other people of the same age.
Memory problems that are worse than those of people your same age.
Misplacing items, but later recalling where you put them.
Misplacing items and being unable to relocate them later.
Source: Rebecca Amariglio, Harvard Medical School
About the Author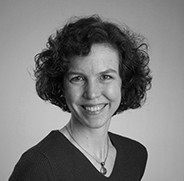 Julie Corliss, Executive Editor, Harvard Heart Letter
Julie Corliss is the executive editor of the Harvard Heart Letter. Before working at Harvard, she was a medical writer and editor at HealthNews, a consumer newsletter affiliated with The New England Journal of Medicine. She …
See Full Bio
View all posts by Julie Corliss
Disclaimer:
As a service to our readers, Harvard Health Publishing provides access to our library of archived content. Please note the date of last review or update on all articles.
No content on this site, regardless of date, should ever be used as a substitute for direct medical advice from your doctor or other qualified clinician.
Comments
Robert Will
October 30, 2014
As parent grew older they suffer from various health condition like Dementia, Alzheimer's, Orthopedic problems, Stroke, Parkinson and other. It becomes impractical to look after them all the time.
Bibin Prasannan
October 27, 2014
Well i feel that the role of BDNF brain derived neurotrophic factor while doing aerobic exercise should not be underestimated in delaying long term effects of dementia
Ron Kadarishko
October 15, 2014
I like what you guys are up too. Such intelligent work and reporting! Carry on the excellent works guys I've incorporated you guys to my blogroll. I think it'll improve the value of my website 🙂
Ron Kadarishko
Seetha.N
October 13, 2014
Hello I am, Seetha.N a co-founder of Sattvika Nutrition LLC, is a board certified Registered Dietitian Nutritionist (RDN) with a Bachelor of Science degree in Dietetics (that is nutrition).
I liked reading most of the post on your website.
Know More about me on FitnSpicy
Betty Browne
October 12, 2014
I sincerely believe that a HIGH QUALITY, PURE supplement
can help to prevent, or at least delay, the onset of
dementia.

The years are piling up on me, and the faithful use
of Phosphatidylcholine (PPC) has kept my brain as alert
as the brain of a person thirty years younger. I
take a product called PhosChol which is one hundred
per cent Pure Phosphatidylcholine, not to be confused
with Phosphatidylserine.

Hope this is helpful.
Dr. Aljawabreh
September 28, 2014
Thanks for such information.
I appreciate u if you can give some advices to help alleviating dementia,although we know it's related to aging.
We know some medication may help in that, but we would to help our patients and giving them some hope that such natural phenomenon is normally develops in aging,so they can take some life style measures to minimize such phenomenon.

Thanks and best regards.
tanvirxseo
September 27, 2014
Thank you very much for publishing this kind of article. I like your article very much.
I feel this is not clearly explained, particularly for people who might be a little confused. Is the '12 years to dementia', 12 years after the nine years, or three years later? And did the 'one in six' mean one in six of the people who reported memory loss, or all the people in the study.
NZJen, this confusion itself is early sign of dementia. What is not clear here? Everybody can understand this.
Commenting has been closed for this post.
Free Healthbeat Signup
Get the latest in health news delivered to your inbox!