By

Marcelo Campos, MD, Contributor
Before the medical community had better understanding of the mechanisms that cause disease, doctors believed certain ailments could originate from imbalances in the stomach. This was called hypochondriasis. (In Ancient Greek, hypochondrium refers to the upper part of the abdomen, the region between the breastbone and the navel.) This concept was rejected as science evolved and, for example, we could look under a microscope and see bacteria, parasites, and viruses. The meaning of the term changed, and for many years doctors used the word "hypochondriac" to describe a person who has a persistent, often inexplicable fear of having a serious medical illness.
But what if this ancient concept of illnesses originating in the gut actually holds some truth? Could some of the chronic diseases our society faces today actually be associated with a dysfunctional gastrointestinal system?
What exactly is leaky gut?
Inside our bellies, we have an extensive intestinal lining covering more than 4,000 square feet of surface area. When working properly, it forms a tight barrier that controls what gets absorbed into the bloodstream. An unhealthy gut lining may have large cracks or holes, allowing partially digested food, toxins, and bugs to penetrate the tissues beneath it. This may trigger inflammation and changes in the gut flora (normal bacteria) that could lead to problems within the digestive tract and beyond. The research world is booming today with studies showing that modifications in the intestinal bacteria and inflammation may play a role in the development of several common chronic diseases.
Who gets a leaky gut (and why)?
We all have some degree of leaky gut, as this barrier is not completely impenetrable (and isn't supposed to be!). Some of us may have a genetic predisposition and may be more sensitive to changes in the digestive system, but our DNA is not the only one to blame. Modern life may actually be the main driver of gut inflammation. There is emerging evidence that the standard American diet, which is low in fiber and high in sugar and saturated fats, may initiate this process. Heavy alcohol use and stress also seem to disrupt this balance.
We already know that increased intestinal permeability plays a role in certain gastrointestinal conditions such as celiac disease, Crohn's disease, and irritable bowel syndrome. The biggest question is whether or not a leaky gut may cause problems elsewhere in the body. Some studies show that leaky gut may be associated with other autoimmune diseases (lupus, type 1 diabetes, multiple sclerosis), chronic fatigue syndrome, fibromyalgia, arthritis, allergies, asthma, acne, obesity, and even mental illness. However, we do not yet have clinical studies in humans showing such a cause and effect.
A path toward a healthier gut
Although it is unusual to hear the term "increased intestinal permeability" in most doctors' offices, alternative and integrative medicine practitioners have worked on gut healing as an initial step to treat chronic diseases for decades. Other cultures around the world often recommend specific diets to make people feel better. Even in the United States, it is common to see people changing their diets after getting sick. A common initial step some practitioners take is to remove foods that can be inflammatory and could promote changes in the gut flora. Among the most common are alcohol, processed foods, certain medications, and any foods that may cause allergies or sensitivities.
Controversy still exists on whether leaky gut causes the development of diseases outside the gastrointestinal tract in humans. However, it is always a good idea to eat a nutritious, unprocessed diet that includes foods that help quell inflammation (and avoids foods known to trigger inflammation), which may, at least in theory, help to rebuild the gut lining and bring more balance to the gut flora. This recipe could make you feel better, without any side effects. It is definitely worth a try.
About the Author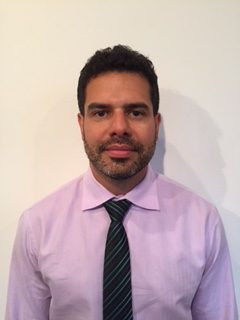 Marcelo Campos, MD, Contributor
Dr. Marcelo Campos works as a primary care doctor at Atrius Health. He is a lecturer at Harvard Medical School and a clinical assistant professor at Tufts University School of Medicine. Dr. Campos completed medical school …
See Full Bio
View all posts by Marcelo Campos, MD
Disclaimer:
As a service to our readers, Harvard Health Publishing provides access to our library of archived content. Please note the date of last review or update on all articles.
No content on this site, regardless of date, should ever be used as a substitute for direct medical advice from your doctor or other qualified clinician.