Child & Teen Health
iPad apps and screen time for kids: learning or babysitting?
By

Nancy Ferrari

, Managing Director and Executive Editor, Harvard Health Publishing
The other day I saw a mother hand an iPhone to a young baby in a stroller. I cringed because it made me think of how much time my young kids are spending on the iPad and in front of the television.
It's a dilemma for parents. Is it okay to let your daughter play with your phone so you can get five minutes of quiet in a restaurant, or will that permanently scuttle her attention span?
Ann Densmore, Ed.D., an expert in speech and language development and co-author of Your Successful Preschooler, offers some practical advice for parents. "Screen time is here to stay for young children and we can't stop it," she told me. "The world is now inescapably online and digital. Even schools are replacing textbooks with iPads and digital texts. So moms and dads really need to figure out what's right for their families."
Data on the risks and benefits of screen time are both limited and conflicting. A small study published in 2010 in the journal Pediatrics suggests that children who spend two or more hours a day watching TV or on the computer are more prone to psychological difficulties. In contrast, iPad apps and games designed for preschoolers seem to offer opportunities for learning. Densmore knows more about this than most because there are several iPad apps that are useful tools in speech and language therapy. But outside of a therapeutic setting, how should parents evaluate the apps their kids play with on mobile devices?
"In my opinion, the goal of a child's interaction with screen-based games should be to help him or her learn a concept, to formulate and organize ideas, to help with communication, or to develop basic preschool skills," says Densmore. The keys to beneficial screen time, she explains, are interactivity and adult participation, whether the child is playing a computer game, using an iPad app, or watching TV. A study from the Children's Media Center at Georgetown University, published in the Journal of Applied Developmental Psychology showed that interactivity and adult modeling helped children to learn a task better than passive viewing of the same material.
"A teacher or parent needs to be present to help the child grasp the overall concepts, so the child doesn't get stuck on the exciting graphics and the fast pace of the program," says Densmore. "Good apps or games should facilitate conversation between parents and children during this play, not get in the way of it."
As a speech therapist working with young families, and the mother of two adult daughters, Ann Densmore understands the complexities of daily life with young children. While she doesn't advocate the use of screen time as a de facto babysitter, she advises parents not to beat themselves up if, on a really tough day, some extra time on the computer, iPad, or in front of the TV helps maintain household peace and parents' sanity. "Do the best you can to strike a balance. If there ends up being a lot of screen time on a long rainy day, or when a child is sick, try to cut back for the next couple of days."
Commonsense Media is an organization that offers parents information on kids and media. It offers some useful guidelines for determining the educational value of apps for kids. Although parental attention is often focused these days on mobile devices and gaming systems, don't forget to pay attention to TV hours. In an alarming October 2011 report, Commonsense Media reminds us that television is the main form of screen time for children between the ages of 0 and 8 years.
In an upcoming blog, Dr. Densmore will share her thoughts on apps she thinks are particularly good for young kids and offer some advice on how to choose and monitor screen time activities.
As for me, I felt like I'd dodged a bullet when recently, on one of those crazy days, I asked my five-year-old son if he'd like the iPad and his response was "No thanks mom, I'd rather go out in the back yard."
Your Successful Preschooler, published by Jossey-Bass in partnership with Harvard Medical School, offers parents concrete advice and strategies for helping their young children develop the social skills that will set them up for learning and enable them to develop and maintain friendships with more ease.
About the Author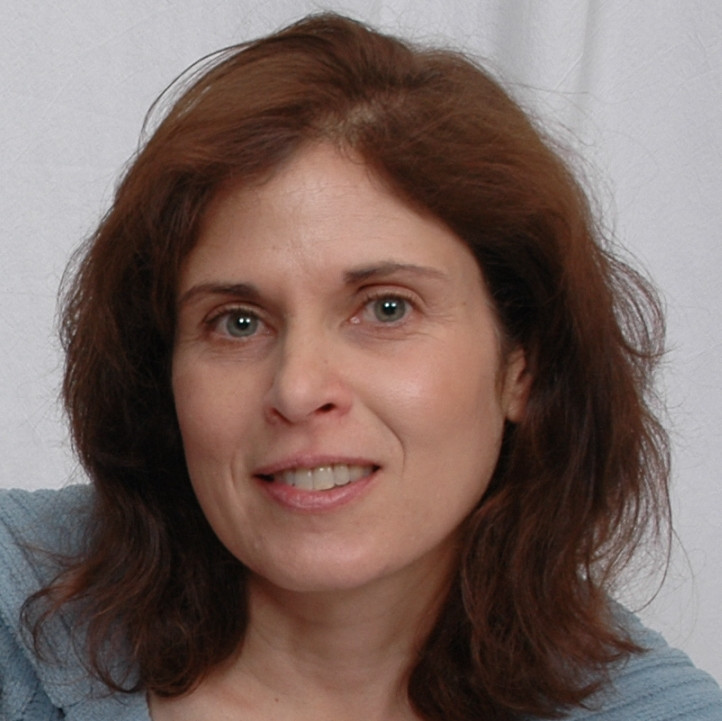 Nancy Ferrari, Managing Director and Executive Editor, Harvard Health Publishing
Nancy Ferrari is Managing Director and Executive Editor at Harvard Health Publishing and a former editor of the Harvard Heart Letter. Before joining Harvard Health, Nancy was Manager of the Clinical Publications Program at Harvard Pilgrim …
See Full Bio
View all posts by Nancy Ferrari
Disclaimer:
As a service to our readers, Harvard Health Publishing provides access to our library of archived content. Please note the date of last review or update on all articles.
No content on this site, regardless of date, should ever be used as a substitute for direct medical advice from your doctor or other qualified clinician.
Comments
Balance is the essential metric for all things when raising children. The brain will respond to the stimulus when using technology. The heart and soul need nurturing too. Food for thought…how much is enough?
Actually I believe parents should not be afraid and allow their children to take advantage of the educational benefits of ipad as well has iphone app technology. I read an article regarding a young boy who learned how to make an iphone app and made millions from the app after adding it to the app store.
My two-year old son likes very much tinkering with our ipads. but true, letting your children play with ipads is like babysitting. When our gadgets were new, I would let him play with it for an hour – it is like watching the tv for him. But I know this is not good for him. So I let him play with traditional toys like cars instead of ipads.

Ern
speech language
July 6, 2012
I think ipad apps and TV programs are very helpful for speech language tharepy.
Severinus Zielinski
July 3, 2012
Technology now a day's gives so much information to people. For me, it's alright for a child to use any of the gadgets for his learning benefit thus; it will give him so much knowledge and information needed but as long as there is a proper guidance from the parents or guardian. Don't let your child use it for himself alone. It should be guided as to whatever questions he might ask.Do promote a proper care for your child.

It was indeed a great article!
Technology has improved to greater extent.

Jim
Very nice and informative article. Thanks for sharing.
Technology has improved to greater extent.This blog is one of the best example.
When using technology to educate kids, I think it is important that the parents or teachers remain actively involved throughout the process. When technology is appropriately used, I believe that it can be extremely effective. One app I've found very useful is A Jazzy ABC. The app itself is great. But, more importantly, its an app that a parent and child could use together. There's games within, but also a camera function that allows the child and parent to document and share the experience. I think these kinds of apps are great when used properly.
Paul Blackburn
June 18, 2012
The best way to baby sit a child is true human involvement because it develops their character and be able to response in relational way.
I believe developers are only scratching the surface (excuse the pun) of what the likes of the iPad and other touch screen tablets are capable of in terms of tactile interactivity. This is especially the case for children whose natural instinct is to touch.
William Weil
May 22, 2012
Somewhat self-serving I admit… but would like to point out there are great experiences to be had on iPads and iPod Touches that don't involve screen time. Example: Tales2Go, which gives parents and teachers instant and unlimited access to thousands of audiobooks and stories from leading publishers and storytellers to play on mobile devices in the classroom and beyond. Because oral language precedes written language, kids are naturally and effectively able to build vocabulary by listening, which is why it's so important to read to children. But more than minutes a day, surround your child with sophisticated vocabulary (e.g., on a mobile device to and from school). The larger a child's vocabulary, the better they will read (i.e. reading is a function of decoding and comprehending words). And, oh yeah, kids love listening to stories and sparking the imaginations!
For the record, and I hate to be sarcastic, but if you use the i-pad to "babysit" your kids, then prepare to send them to a treatment center in 15 years. There is no question that absent parents greatly increase the likelihood that kids with genetic influencers for addiction will develop substance abuse pathology at some point in their lifetime> C'mon parents! Read some books, pay attention, spend the time!!!
Karen Levine, Ph.D.
May 17, 2012
It's refreshing to read Dr. Densmore's reasoned thoughtful comments about uses of apps. Using them as one of many sources of interaction and learning can be motivating and fun for parents and children. These comments it is important to note come from a Speech Therapist who has developed an interactive play based approach to fostering social and communication for children, and written two books supporting the value of social play and interaction, not from an Apple pusher! We have much to learn about ways to use these new 'toys' and especially from those who deeply value parent-child play! Fortunately the apps themselves are becoming more creative and interactive and less reliant on rote solitary skills. Thank you for this thoughtful insightful piece.
You are lucky. My son would rather play iPad but my daughter does art work. My wife uses it as a babysitter while I use it to get compliance…..both not good. It'll all turn out okay though. I remember when atari first came out and they said the same thing, then nintendo, then duke nuke em, etc.
Kudos Network
May 15, 2012
When kids are old enough to know what in the name of all things shiny they've got in their hands, and what in the world it actually does, then fine … otherwise let kids play in the real world.

nice article.
@Roseb, I'm sorry but I think that recent studies have shown that children who use PCs at home are more successful at school. I don't think any links can be made between the use of electronic and a lower IQ, on the contrary!

To me, it's all down to parenting. We bring children into this 21st Century, it's our role to guide them and teach them what they can and cannot do. It's not the iPad or iPhone or even TV's fault that children stare at screens for hours on end, it's parents' responsibility. Of course, they'll cry when you stop the device, just like they cry when you leave the playground.

Parents should be aware that their role is to check the contents of any game/video/app that they give to their children as well how long they stay on them.

I'm a Montessori teacher, mom of 4 and educational app developer. I'm not saying it's easy every day but aren't we forgetting what parenting means?

My apps: Numberland HD and Montessori Letter Sounds HD.

Valérie
Gizmos and Gadgets
May 14, 2012
Hmmm ….. your concerns are not much different to what I think. we can not avoid, today is the "era of screen" and each of us has to interact with mobile device. computers, TV etc.. We as parents are often difficult to control the children to use the screen device.
regards
nice article, but eventually playing games on the iPad application eliminates the interest in learning from my daughter. Should I forbid it to play games?
Carol Weinbaum
May 12, 2012
For the record, and I hate to be sarcastic, but if you use the i-pad to "babysit" your kids, then prepare to send them to a treatment center in 15 years. There is no question that absent parents greatly increase the likelihood that kids with genetic influencers for addiction will develop substance abuse pathology at some point in their lifetime> C'mon parents! Read some books, pay attention, spend the time!!!
i think parents should be VERY concerned about how much electronic time their children are having, at all ages.

here are some questions i have seen raised in other articles —

–connection between electronic time and lower IQ
–does electronic time create ADD/ADHD, if not it certainly exacerbates it
–how does electronics time harm their natural imagination, creativity? this ties in with IQ.
–do they learn what they like to do, how to explore different things
–social interaction is lowered, social IQ of course is lowered
–playtime is crucial for children, it is how they learn
–adolescents will spend a great deal of time chatting/texting to the extent that they are sleeping much less then they need.

babies will automatically stare at electronics. so even if tv is not on for them, they will absorb it, limit all their other knowledge. on a humorous side, i can say tv is great when you are trying to give a squirmy baby a manicure! so that is about 5 minutes a week, and shows how all else is totally closed out when they are in front of electronics.
Lisa O'Gorman
May 11, 2012
Thank you Nancy. I really appreciate the personal narratives in your writing. It is really just a sign of the times that we have to be conscience of creating balance with our children along with everything else!! I must say I was amazed that our 5yr old grandaughter knew how to make of video of herself on my husbands cell phone!!
Darrel Fredrick
May 11, 2012
My sister throws her kids in front of the TV or buys them the handheld video games as a way of entertainment but it should never be used as the main interaction or way of babysitting children. Even with games that teach children learning programs they need to learn how to interact with others. This is something I feel has lost it's role in our society everyone is so quick to jump on facebook or another social network to post updates about life and we lose our on the interaction with others we once had. Its ruining our society.

Darrel Fredrick
Bob Sharpe, M.A.
May 11, 2012
I would cringe as well! My main concern is that even with my 10 month old daughter, she gets attracted to the TV and just stares at it consistently. I often wonder if that is the best idea since it seems to be sucking away her time that she could be exploring other important items such as building blocks and some of the most basic things in life!

Great article, I enjoyed reading it much!

Bob Sharpe
Commenting has been closed for this post.
Free Healthbeat Signup
Get the latest in health news delivered to your inbox!