By

Claire McCarthy, MD, Senior Faculty Editor, Harvard Health Publishing
Since the COVID-19 pandemic started, telehealth visits with doctors have been on the rise — and for many reasons, they are likely to be part of medical care for the foreseeable future.
While they aren't the same as an in-person visit, I've found as a pediatrician that telehealth visits can be very useful. I can accomplish more than I would have expected while my patients can stay in the safety and convenience of their own homes (or wherever they are — I have done some where the patient was in a car or playing outside).
As I've done more and more of these visits, I've found that there are things parents can do to make the most of telehealth. Below are some helpful tips.
Handling software, lighting, and logging on
Make sure you have downloaded the software ahead of time and know how to use it. Avail yourself of any technical information and support your doctor's office has to offer. A laptop or tablet allows for a broader view than a cell phone, if possible.
Sit somewhere with a strong internet connection that is quiet with good lighting. It's not going to be the best visit if you can't see or hear each other.
Log on at least five to 10 minutes before the visit, in case there are any technical problems. If your doctor is ready early, you might even be able to start early. It's also important to be on time, because it's harder for doctors to run late with video visits, so you may end up with a shorter visit if you are late.
Steps to help you and your child get the most from each telehealth visit
Be prepared for the visit. Know what you want to cover. Have any medications handy so that you can show the doctor. If you can weigh your child, that's very helpful (and measure them, too, if it's a telehealth checkup). If it's a sick visit, take your child's temperature ahead of time.
Let your child know what is going to happen. Talk about it ahead of time and plan, so that they will be ready (and not being dragged from a nap or fun activity). You may actually only need them for a short part of the visit; unlike at in-person visits, they can be off doing their thing while you talk to the doctor.
Be ready to help your doctor "examine" your child. Have them lightly dressed in case there is something you need to show the doctor. Your doctor may also want to see your child move around, so make sure there is space for that. I've also asked parents to press on a child's belly for me, so it's helpful to have room for the child to lie down, even on the floor. One important note: if your child has a rash, take some pictures to either upload to your patient portal or show your doctor during the visit. I have found that the video often gets blurry up close, making it hard for me to see smaller rashes.
Tweens and teens may feel more comfortable talking to the doctor if you give them some privacy. They are used to the technology, but having you next to them may make them clam up. Leave the room and don't listen at the door.
Understand that not everything can be done virtually. At the end of some telehealth visits, I have ended up saying that the child needs to come for an in-person visit. Sometimes we just really need a good physical examination, or a lab test — or the child needs vaccinations. If you are worried about coming to the doctor's office because of the pandemic, let your doctor know. Together you can figure out the best way to get your child what they need, while keeping everyone safe.
Ultimately, that's what telehealth visits are: another tool to help your child get what he or she needs to get and stay healthy. So if they are an option for you, use them!
Follow me on Twitter @drClaire
About the Author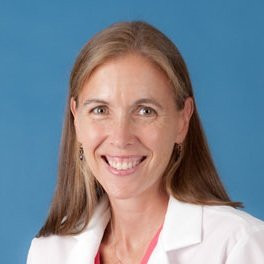 Claire McCarthy, MD, Senior Faculty Editor, Harvard Health Publishing
Claire McCarthy, MD, is a primary care pediatrician at Boston Children's Hospital, and an assistant professor of pediatrics at Harvard Medical School. In addition to being a senior faculty editor for Harvard Health Publishing, Dr. McCarthy …
See Full Bio
View all posts by Claire McCarthy, MD
Disclaimer:
As a service to our readers, Harvard Health Publishing provides access to our library of archived content. Please note the date of last review or update on all articles.
No content on this site, regardless of date, should ever be used as a substitute for direct medical advice from your doctor or other qualified clinician.