Harvard Health Blog
How long does a joint replacement last?
Joint replacement surgery represents one of the biggest and most life-changing advances in modern medicine. It has meant the difference between disability from crippling arthritis and nearly normal mobility for millions of people in recent decades. The hip and knee are, by far, the most commonly replaced joints, and they have the most reliable results. In the US each year, more than 300,000 hips and 700,000 knees are replaced, and the results are generally good. But every time a joint is replaced, an important question looms: how long will it last?
It's a fair question. After all, no one wants to go through the risk, discomfort, and recovery time required for a major operation only to need it again in a short time.
The usual estimate: 10 to 15 years
When I was in medical school, the commonly quoted estimate was that a replaced knee or hip should last about 10 to 15 years, but hopefully much longer. That was an average, of course. Rare complications requiring re-operation can occur soon after surgery; for others, a replaced joint can last two decades or more. And since it takes many years to know whether improved surgical techniques and materials have led to longer joint life, it's hard to know at any given time how long a replaced joint might last.
Why is this so important? Estimates of joint replacement longevity are helpful to the person who is uncertain about whether joint replacement is worth pursuing. But in addition to whether to have surgery, these numbers can help people decide when to have it done. For example, a person in their 30s might be looking at two or more revisions (the surgeon's term for replacing a previously replaced joint). Some younger joint replacement surgery candidates have been advised to wait until symptoms are more severe in the hopes of reducing the need for multiple revisions in the future.
A new study provides new estimates
In February 2019, two large analyses were published in the medical journal Lancet regarding the longevity of replaced hips and knees, that included nearly 300,000 total knee replacements and more than 200,000 total hip replacements. They found encouraging results:
Nearly 60% of hip replacements lasted 25 years, 70% lasted 20 years, and almost 90% lasted 15 years.
Total knee replacements lasted even longer: 82% lasted 25 years, 90% lasted 20 years, and 93% lasted 15 years.
These estimates are quite a bit higher than prior ones and may reflect improvements in surgical technique and materials, general medical care around the time of surgery, or more aggressive mobilization and physical therapy that starts right after surgery. The study authors also suggest that these numbers reflect "real life" patients (including all patients in multiple medical centers who were having their knees or hips replaced), rather than a small number from a single medical center.
Some caveats are worth noting:
These surgeries were performed in New Zealand, Australia, Denmark, Finland, Norway, and Sweden. The results might be different in the US or other countries.
Detailed information was not available regarding which patients were considered eligible for total joint replacement and which were denied surgery because they were considered at high risk for failure or complications. These factors can affect the success of joint replacement surgery.
Surgery is usually the last (and sometimes best) option
When a hip or knee has worn out and no longer functions as it should, medications, physical therapy, various injections, and other nonsurgical treatments can only do so much — often they can't do much at all. For those who are healthy enough to have major surgery (and willing to go through with it), total joint replacement is often the only option that offers a good chance at significant pain relief and improved function. Joint replacement surgery for arthritis is considered a treatment of last resort. But even though replaced joints may not last forever, they may last longer than we'd thought.
Follow me on Twitter @RobShmerling
About the Author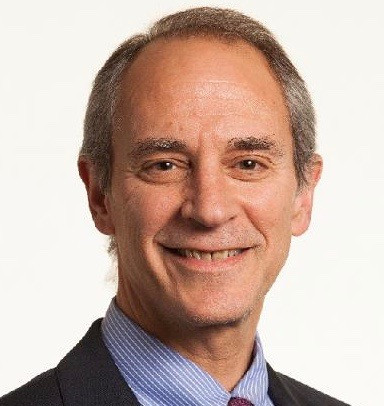 Robert H. Shmerling, MD, Senior Faculty Editor, Harvard Health Publishing
Dr. Robert H. Shmerling is the former clinical chief of the division of rheumatology at Beth Israel Deaconess Medical Center (BIDMC), and is a current member of the corresponding faculty in medicine at Harvard Medical School. …
See Full Bio
View all posts by Robert H. Shmerling, MD
Disclaimer:
As a service to our readers, Harvard Health Publishing provides access to our library of archived content. Please note the date of last review or update on all articles.
No content on this site, regardless of date, should ever be used as a substitute for direct medical advice from your doctor or other qualified clinician.
Comments
Excellent article! I would like to thank you for the efforts you have made in writing this article. I am hoping the same best work from you in the future as well. It is very informative and keep on updating such information and please do post on Knee Replacement Surgery: What you need to know? also.
Linda W. Scott
April 16, 2019
What about total shoulder replacements?
Gaber Al Morsi
April 14, 2019
I had Hip internal fixation in Dec.2007. due to sever accident.
The doctor's choice was between a total hip replacement or Internal fixation with many screws and strips.
I chose the fixation.
During this period of the 12 years I move somewhat easily,I can sit on the ground with pillow, but I feel some pain every period.
Some doctors ask to change the slides as a result of the pain and are unsure of moving slides from where they are. ( radiation is always unclear to the difficulty of the place).
Do I take the decision to change the slides or continue another period?
With Best regards
Cynthia jo Rockwell
April 2, 2019
At age 17 i blew out my right knee playig basketball. I am a big boned tall female and was active playing volleyball basketball softball tennis track swimming. I wwnt up for a rebound and as i came down two other players were up somewhat under me. It thru me to land on the side of my foot and boy oh boy the pain. I felt pops pulls tears and within seconds my knee looked the size of a basketball. It hurt to much to bear weight on it. I was put into a cylinder cast for months. When the cast. Was removed my leg wasnt stable. I ended up having a luxating patella and ended up on the surgery table having reconstruction surgery of the knee. Again i was put into a cast and months later when it was to stat off i took two or three steps and my knee gave way. And arthrigram should my menicus were pitted up and had numerous bucket tears so off to surgery i went again. I continued to have arthroscopies as i called them clean out procedure thru the years. I was an animal health technician that worked long hours up on my legs. Wasnt essy my knees got down to bone on bone. At age 3t the drs recommended i have the fused i didnt want to become a stiff leg walker. I rode horses and raised black angus for show. Finally it was agreed to replace the knee but that also meant i agreed to not having children etc…that would cause the knew joint problems. That changed my lifestyle 360 degrees. I dont drink alcohol i do.occasional participate in using some illegalz drugs. Ive had my other knee replaced and both my neck an lower back fused also . Ive had both hands worked on and one elbow. Ive paid the price for being a big strong girl. I smoke cigarrettes unfortunately ive quit numerous times. My first knee replacement is 23 years old and has woeked well. The other knee is 17 years old. Im in need of a hip replacement now i have an elevated rheumatoid factor both crp and sediment rate are always high in numbers. Ive been diagnosed with overlapping mixed connective tissue diseases and take some heavy duty rxs for my condition. About 8 years ago. I started having soft tissue reactions below the knee down. Somedays my legsare black theyve turned into wood i say. I have lipodermosclerosis ive had the superfical veins abalated now they say i need the perforator veins closed off. Compression stockings cause me to have to much pain in my knees to wear them. Ive tried all compression sizes. Recently i had septicemia and was touch and go for a few days but finalky pulled thru it. I have numerous health issues now days. Ive had more ionized radiation exposure then a person should have. Years of taking xrays on cats and dogs were i was constantly in the xray beam holding down the animals to get a good xrays. Then ive had numerous nuclear imaging test that havent been kund to my kidneys and more ct scans then ill admit.
I believe that having knee replacements at an.early age has contributed to my lower leg circulation problems now aling with everything else including the radiation. Has anyone else had ussues with circulation problems as me? I know the chronic venous insufficiency is because i didnt keep my calf muscle working to good the valves in my leg veins have quit doing their job so blood has an issue leaving my legs. It gets puzzling for my drs they say im a complicsted case. I have now been diagnosed with pulmonary hyperyension and the future isnt to bright for me they say. I say it is because years of pain ive kearned to breath so little panting breaths because of so much pain. Its develiped a bad breathing habit in me. Drs wont listefn to me i know its got to have alot to do with my present conditions.
I just would like to know if any other person at a young age has had both joints amputated and developed similar circulations problems as me. It makes sense to me that there is.
Suzanne Peak
April 2, 2019
Thank you so much for this article! I have had both knees replaced and this information gives me lots of hope for the future. It is a complicated issue – nothing should be taken lightly with this surgery. It is a lot of work to rehab. properly – but, I say, well worth the time spent. I love to be able to walk normally.
Before I had knee replacement surgery in 2009, I had every method to help my condition, which proved to be temporary relief. Arthroscopic surgery on both knees, physical therapy, injections, medication, etc. My Chiropractor recommended Dr. Frank Ebert at Union Memorial Hospital in Baltimore. He had never seen, or spoken to Dr. Ebert, but said he was a highly regarded surgeon. On my first visit to him, he said he could do both knees at the same time. I was seventy at that time, and immediately agreed with him. He saw I was in excellent shape and after preliminary physical, MRI's, etc., he performed the replacements. I had my follow-up visit after two weeks. Upon inspection, strength testing and walking, range of motion testing, he was very pleased with my progress. He said my recovery after two weeks was better than most people after two months. Obviously, both of us were pleased with the outcome. Ten years later, my knees are as flexible, and pain free, as before my knee problems started, when I was fifty. I played baseball and ice hockey in high school, baseball in the Army for the post team at Ft. Hood, Texas, and high-level organized baseball until I was thirty four. Also started karate at forty seven, until I was fifty. Also did regular gym workouts: Nautilus training, indoor jogging and swimming. That's when my knee problems started, and had to stop my physical routines. A long-winded explanation, but only to explain why I eventually developed knee problems needing replacement. If anyone is contemplating this procedure, I would definitely say, "go for it". And I would highly recommend Dr. Ebert, if you live in the Baltimore area. He is the best! I haven't seen, or spoken to him since six months after surgery, and have never experienced any problems since. I think Dr. Ebert is one of the surgeons on the staff of the Baltimore Ravens, so that should say something for his professionalism. And he is an extremely low-key, nice, person. Thanks for reading my sussess story!
Dr.K.Tirupathi Reddy
April 1, 2019
I am a regular reader of your health bulletins. I am a pediatrician aged 81 year old.Kindly put out features on health issues and problems concerning this category of" super citizen",who are 80 +. A valuable service no one has brought out in this field or thought of.I am sure there is scope for a separate branch of specialty.
Thank you.
Pam Rosenberg
April 1, 2019
In 1972 I had a bad skiing accident, tore a ligament and smashed my cartilage. That was before knee repair using arthroscopic surgery, so instead my ligament was repaired and my cartilage completely removed. For 42 years, until 2014, my knee operated bone on bone with no cartilage to cushion the bone ends. I got around pretty well, but after too much walking my knee ached, and I could never kneel, bend my knee too much, or sit with my knee bent. The "rooster" shots helped somewhat, but not enough and not for long enough. I had been active in Kenpo Karate but had to stop because my knee wouldn't allow the pivoting I needed to do. I expected to return after a knee replacement, but didn't.

I kept hoping for a cartilage replacement – teflon, nylon, transplanted tissue – whatever would fill the gap, and I felt that I didn't need a total knee replacement because the rest of my knee was ok. I found a surgeon I liked, Dr. Hallock of OIP in Camp Hill PA, who had invented such a device. He said I might have been a candidate for it, but that he had sold the patent to a medical device company, Zimmer, they had discontinued it, and he couldn't get his hands on even one. He also said that over the years I had damaged the bones so his device might not have been my answer.

Dr. Hallock replaced my knee, and I recovered pretty well. The new knee was good; I could get around and sit and bend in ways that I previously couldn't. Unfortunately, my knee replacement lasted two years. ONLY TWO YEARS and I heard a loud POP, felt excruciating pain, grabbed the elbow of a man near me, and fell into a chair that someone quickly put behind me. I knew instantly that the new knee had failed and that my kneecap had dislocated. Later Dr. Hallock determined that the spacer that goes between the top and bottom halves of the new joint – basically like a thick cartilage – broke loose. Apparently it's held in place with some tabs, and one or more of those failed, the spacer shifted out of place, and hit something (a tendon ?) which pulled the kneecap loose. I've wondered what happened to the spacer – whether it went back to the manufacturer for analysis of why it failed, for example. In a macabre kind of way I wanted to keep it. I knew there were some knee replacement models associated with failure, but was assured that my particular model wasn't one of them.

For some months before the failure I had noticed that my replacement knee was kind of wobbly and audibly clickety-klackety – and it makes sense now that those symptoms might have meant that the spacer was loose or coming loose.

Dr. Hallock fixed it all up, using a thicker spacer, and now, a few years after the repair, it's good, no clickety-klacketing, no noticeable wobbling. Still discomfort if I overdo it, but better than the 40 years of being bone-on-bone.

Coincidentally, the next summer I was at a hospital and saw a huge RV advertising Zimmer medical devices; it was a kind of rolling Show'n'Tell for medical professionals, and I asked if I could come in. They showed me "my" knee and I got to see for the first time just WHAT had failed and I noted that the errant part didn't seem flimsy. It was very interesting to see how the device and its parts work as well as to handle it, and also to see their other devices. Fascinating! I haven't made it back to Karate and probably won't – I don't feel quite as good as new and up to all the pivoting and footwork required – but my knee is definitely in much better shape than pre-replacement. At this point I expect at least 10-15 years – well more than 2 – from it.
Frances Burgin
April 1, 2019
I had both knees done at the same time. YES, same time. There is no choice when one can't walk without pain in both knees.
That was 14 years ago. NO problems. I had a wonderful Ortho Doc on Cape Cod and he had another doctor assisting. Didn't skimp on rehab. Most important on the agenda for several months. Now at 77 years young, it is absolutely true, use it or lose it…The pain prior to the surgery was worse than the recuperating pain. It's too bad Medicare makes poor decisions. Today you can't do 2 knees at the same time. Somebody is laughing all the way to the bank as usual…
Dr. Weise in San Luis Obispo County CA did my total knee replacement in 2005 and I am very happy with it. Ella Craig
Karlin Marsh
April 1, 2019
How long does a shoulder prosthesis last? Mine was done 4 years ago. I'm 81
Leopold Willner
April 1, 2019
As a complimentary issue to the above, what is the timeline and level of stress related to the recovery process from a hip and knee replacement?
Mervin Moore
April 2, 2019
I don't remember much the first couple of weeks after my hip replacement due to pain meds. I tapered off the opioids as quickly as possible and got on Tylenol. At nine weeks we were off to France with the family for two weeks. Lots of walking and did pretty well. Now scheduled for one year checkup with no discomfort. Best of luck.
Ellen Radak
April 1, 2019
I had a knee replacement done in October 2017. The doctor was very well respected and trained at Mayo and Cleveland clinic's. He told me as soon as I was awake that my bones which he had previously told me were fine, we're severely impacted by osteoporosis and caused my femur to fracture so I was in an immobilizer. He and his staff told me repeatedly that I had bones like butter and Mush. I have osteopenia and everything he said was Untrue to cover the fact that he fractured my femur. I was in rehab for four months daily and because of wearing the immobilizer for a few weeks, I have limited bending ability and. Constant pain.
Gail Warner
April 2, 2019
Thanks for the "heads up." I fell and broke my shoulder & hip Dec. 2016. The shoulder has NOT done well; was told recovery was to be a year. Well, guess what? I never did get full mobility or strength back, the rotator cuff is gone, a chip off the humerous (shoulder bone) was on all of the x-rays. Now I am getting bills 2 yrs. later from this doctor, who also had "advised" me that I need to have knee replacement (BOTH KNEES). Was tested for osteoporosis and had x-rays done by another doctor. I am scared to death as to what to do ("knock-kneed" on the x-rays, have osteoporosis, and also AFIB-heart may not even survive such a major surgery, anyway). Very sorry for your horrid experience. I don't trust doctors anymore, especially orthopedists. Even if it seems you have a good one, I guess the outcome is unpredictable…
How do you know when the replacement knee needs to be replaced?
Allen Hubbard
April 1, 2019
Does the same apply to shoulder replacement?
Has anyone ever had thumb joints operated on ?
Yes I have had both thumb joints replaced using part of my tendon for the joint replacement-nothing artificial. They were done in 1988 and1990 by an excellent surgeon. I am very pleased with the results. Thumb/hand PTwas necessary both times.
Ask your favorite hand doc about an "anchovy" procedure. Using the ligaments in the area, it keeps the bones from grinding on each other. Works pretty well. Same range of motion, no pain. Wish they could do it for a shoulder.
Another reason they will likely last longer than previously thought is younger/active people are getting replacements. For many years most replacements went into the elderly who died (well) before the replacement wore out. My mother had a hip done at 81 and died at 89. So the replacement only got "credit" lasting 8 years.
How can a judgment be made as to what type of replacement should be used in a knee?
Patrick Mcmullan
March 25, 2019
I'm looking for anyone who has had ankle replacement surgery. Would they recommend it and how successful was the end result?
Thanks
Patrick
Susan Kennedy
March 25, 2019
Hello, I had a total knee replacement in 2013. I could not be happier. Two important recommendations… choose your orthopedic surgeon wisely and do all the PT recommended. I chose an extremely well known MD at U of WI with priviledges at Meriter (surgery performed here, excellent hospital) in Milwaukee, Dr. Wollaeger. He had two MDs as his medical assistants 🙂 The PT regimen was tough but well followed, ensured full range of motion. Best of luck.
It would be desirable to learn about the US results for knee injury surgeries. All countries listing successfully knee surgeries are small countries. What are they doing differently?
Irene Connolly
April 2, 2019
Patrick McCullan…. In response to your question re: ankle replacement…
I had my ankle replacement surgery at Stanford University Med, Center in l991…28 years ago!! I'm 78 years old. Good luck!
Patrick, I had total ankle replacement about 3 years ago, best decision I have ever made. I am now 65 years old, I just retired from nursing but had a desk job. I expect my new ankle joint to function probably the rest of my life. I was out of work about 10 weeks, then went back on part days using a knee scooter. I did post op physical therapy once weekly for 4 weeks then was back to baseline. I started range of motion at home as soon as I could. Mine is a device that has 2 separate ends in the bones with a ball center. This allows that the only replacement that may be needed is the ball itself. I have no pain, almost 100% rotation and movement. My walk is no different that anyone else now. ***Choose your surgeon wisely. I used USC Prism Orthopedics Dr Ryan Putnam in Columbia SC. ( also note the amount of your weight you and your use of the new joint (like running) can affect how long it will last, I am about 20 lbs overweight)
Commenting has been closed for this post.
You might also be interested in…
Knees and Hips: A troubleshooting guide to knee and hip pain
Do your knees or hips hurt? Most people will at some point have knee or hip pain because these large joints have a demanding task: they must bear the full weight of your body while at the same time allowing for a wide range of motion. Wear and tear, injury, and simple genetic predisposition can all contribute to knee or hip pain. This Special Health Report, Knees and Hips: A troubleshooting guide to knee and hip pain, covers a wide range of knee and hip conditions and describes in detail treatments, preventive strategies, and surgeries.
Read More
Free Healthbeat Signup
Get the latest in health news delivered to your inbox!