Harvard Health Blog
How drug shortages happen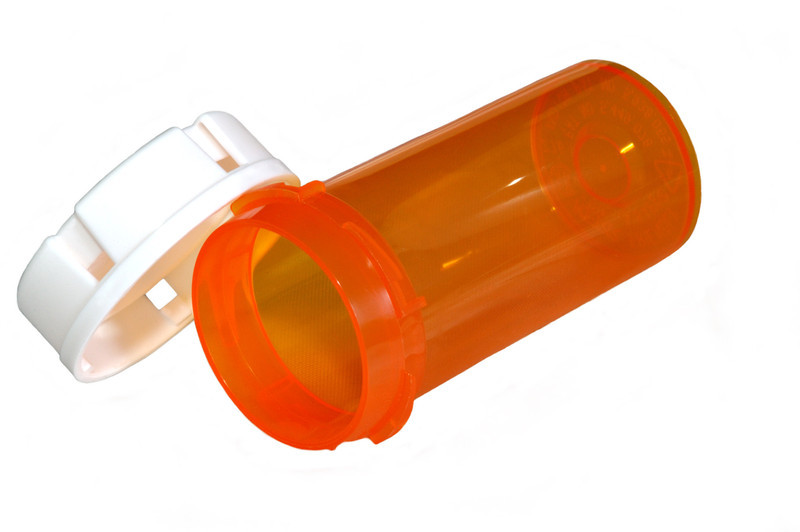 By

Nancy Ferrari, Managing Director and Executive Editor, Harvard Health Publishing
Worrisome shortages of important medications have been in the headlines lately. Current shortfalls run the gamut from drugs to manage the symptoms of ADHD to standard cancer drugs and injectable forms of commonly used pain and heart medications. (You can check the status of drugs in short supply on the FDA's Drug Shortages page.) A shortage can be frightening to the people who need a hard-to-get medication, and frustrating for the clinicians who prescribe it.
Update: After this post was published, the FDA announced a series of steps to increase the supply of critically needed cancer drugs. You can read more about them on this post on the FDA's website. These steps build  on President Obama's Executive Order to help prevent future drug shortages.
Although drug shortages aren't new, they seem to be on the upswing. According to the Associated Press, tracking information from the University of Utah Drug Information Service shows 267 newly reported drug shortages in the U.S. in 2011, up from 211 the previous year and just 58 in 2004.
Why shortages happen
Manufacturing and quality control issues are among the primary reasons for drug shortages, according to the FDA. These may include delays in receiving necessary ingredients for the drugs, problems ensuring that medications are produced and delivered under sterile conditions, and limited production capacity. For example, fewer companies are producing sterile injectable drugs. This means fewer manufacturing lines are working to make them. If one facility has trouble producing a medication, options for other facilities to pick up the slack are limited.
A drug shortage can occur because of increased demand. It can also happen when a pharmaceutical company discontinues a drug or takes a manufacturing facility offline—which companies can do at any time.
What can be done?
The FDA can sometimes help ease a drug shortage. When a drug is in short supply but the manufacturer has some in stock that has expired or is close to expiring, the FDA can review whether extending the expiration date is safe. If so, it can free those supplies to be used. The FDA can also help ramp up production of hard-to-get drugs by expediting approval of new production lines or new materials that can be used to make the drug. In some cases, the FDA may look for overseas sources for specific drugs. It reviews the safety of such supplies and allows temporary import to ensure that critical patient needs are met.
Within the FDA, the Center for Drug Evaluation and Research maintains a Drug Shortage Action Plan. Its goal is to help prevent and address drug shortages. You can read the specifics of the plan here.
Clearly, the program isn't foolproof, since drug shortages continue to exist. Drug manufacturers are encouraged to share information on shortages, but are not required to do so.
What can you do?
If your doctor recommends a drug that is in short supply, ask about other medications that might work for you. Your doctor may be able to find something equally tolerable and effective, perhaps in a different class of drug. If there aren't any alternatives, your doctor, working with a pharmacist, may be able to track down a supply. When a medication is in short supply be especially wary of Internet or faxed advertisements for alternatives (often highly priced and sometimes counterfeit).
You can also help by reporting any trouble you have had getting a medication.
Have you ever had to deal with a drug shortage? If so, please share your story and let us know how you coped.
Disclaimer:
As a service to our readers, Harvard Health Publishing provides access to our library of archived content. Please note the date of last review or update on all articles. No content on this site, regardless of date, should ever be used as a substitute for direct medical advice from your doctor or other qualified clinician.
Comments
Drug shortage is absolutely a severe problem to worry about. It may be fatal sometimes. Some serious steps must be taken in this cause by which patients can avail drugs easily. Also, the wastage of drugs in homes is another reason of this problem. If the medicines not consumed by us then it must be returned to nearby medical shop. So, a deep thinking should be done on this issue of saving drugs. Not only drugs, but our emphasize should also be on saving water, as water is also wasted in huge amount in the homes.
Jessica Addison
March 22, 2012
Reasons for shortages can be: drugs are available but in less stock to supply, increase in demand of that medicines or stop manufacturing that drugs for certain period of time because of quality control issues.
Yes, I do agree on these all reasons mention by Jessica.But also last week, As recent cancer medicine shortages news announced they have come up with the solution on such shortages problem specially for needy patients, who require medicines on urgent basis. I think this steps of other health care organizations are really helpful for cancer patients.
A major reason for these shortages has been quality/manufacturing issues. However there have been other reasons such as production delays at the manufacturer and delays companies have experienced receiving raw materials and components from suppliers.
blaksuperman
February 21, 2012
Hello nancy

In my opinion having years of experience in marketing, I can see a common marketing tactic which i know for a fact is used in he medical industry. I call it the Farmer tactic but many have other names for it. It is where you say there is little or no stock of a product and use reverse pshycology to trick the customer into buying a product. You don't market the product itself but market the lack of the product. I call it the farmer tactic as it is best seen in the milk marketing "Got Milk". It is marketing the lack of the customer having the product.

Thank you
naf@hhp
February 20, 2012
So glad you find the blog helpful. You can also follow Harvard Health Publishing on Facebook and Twitter.

N.
When a drug is in short supply but the manufacturer has some in stock that has expired or is close to expiring, the FDA can review whether extending the expiration date is safe. If so, it can free those supplies to be used. medicine24h.com
John Smith
February 19, 2012
A very interesting post here, I read an article last week about how this happened too
Anthony Wilson
February 17, 2012
That FDA list would be hard for any layperson to follow. For example, nowhere does it list "ritalin," which is something I would imagine many people would look for.

ahlalerts.com
@AHLAlerts
naf@hhp
February 20, 2012
Anthony, you make a good point. The current shortages list isn't highly user friendly for lay consumers, and it can be tricky to find a specific drug.

The list is long and goes by the chemical name of the drug. If you google Ritalin you'll see its chemical name is methylphenidate (and it is on the list). The forms and dosages that are in short supply are found in the company/products column.

N.
Commenting has been closed for this post.
You might also be interested in…
Harvard Health Letter
Want to reduce pain in your knees and be more active? Eat smarter and reduce your risk for a heart attack? Improve your flexibility and balance so you don't fall? Sleep the entire night so you have more energy during the day? Take control of your health right now! In Harvard Health Letter, you'll find easy remedies and solutions to these common challenges and more.
Read More
Free Healthbeat Signup
Get the latest in health news delivered to your inbox!