Heart Health
High calcium intake from supplements linked to heart disease in men
ARCHIVED CONTENT: As a service to our readers, Harvard Health Publishing provides access to our library of archived content. Please note the date each article was posted or last reviewed. No content on this site, regardless of date, should ever be used as a substitute for direct medical advice from your doctor or other qualified clinician. 
Getting extra calcium from supplements is supposed to be good for your bones. The latest in a string of studies heightens concern that this simple practice could end up being bad for your heart. The results support growing recommendations to get calcium from food, not pills.
The new evidence comes from the NIH-AARP Diet and Health Study, which has followed the health of nearly 400,000 men and women since 1995. At the study's start, the participants were asked how much supplemental calcium they took. From diet surveys, the researchers also assessed the likely amounts the participants were getting from food. Over 12 years of follow-up, men who took more than 1,000 milligrams (mg) of daily supplemental calcium were 20% more likely to succumb to heart disease than those who didn't take calcium supplements. There was no connection between calcium supplements and heart disease in women (which has been seen in earlier studies), and no connection with calcium from food. The results were published yesterday in JAMA Internal Medicine.
This one study isn't enough to find calcium guilty of heart disease in the first degree. It wasn't a randomized trial, the gold standard of medical research, so it's possible that other unmeasured factors could account for, or at least contribute to, the link between calcium supplements and heart disease.
But it's not the only research to point the accusing finger. "This is another study looking at high calcium supplements and their effect on heart disease, and it's starting to get concerning," says Dr. David Slovik, an osteoporosis expert, endocrinologist, and associate professor of medicine at Harvard Medical School.
Calcium for health
Everyone needs calcium to keep bones strong. It's especially important for older folks, in whom the mineral can leach from bones. Losing calcium weakens bones and leaves them more prone to breaking. Vitamin D is the helpmate to calcium, allowing the body to absorb more of the mineral during digestion.
Recommended daily intakes of calcium and vitamin D
 

Calcium

Vitamin D

Women ages 19 to 50

1,000 mg

600 IU

Women ages 51 to 70

1,200 mg

600 IU

Women ages 71+

1,200 mg

800 IU

Men ages 19 to 50

1,000 mg

600 IU

Men ages 51 to 70

1,000 mg

600 IU

Men over ages 71+

1,200 mg

800 IU
Many people don't obtain enough calcium or vitamin D from natural sources—food in the case of calcium and sunlight in the case of vitamin D. They make up shortfalls by taking daily supplements.
Until the calcium–heart disease issue is worked out, it's best to get as much calcium as possible from food. The menu options go beyond milk and cheese. "There are a lot of common foods that people don't realize have calcium," says Dr. Michelle Hauser, a clinical fellow in medicine at Harvard Medical School and a certified chef and nutrition educator.
The go-to foods for calcium have traditionally been milk (an 8-ounce glass contains 300 mg of calcium) and other dairy foods. But dairy foods often come with saturated fat and plenty of calories, which limits their use for delivering calcium.
Dr. Hauser points out that a number of common foods besides milk, cheese, and dairy foods can deliver comparable amounts of calcium.
An 8-ounce portion of off-the-shelf orange juice contains about 300 mg of calcium. The calcium in fortified soy milk also compares favorably to whole milk.
Breakfast cereals (which are also fortified) contain substantial amounts of calcium, especially when combined with low-fat milk.
A portion of oatmeal on its own contains just 100 mg of calcium. "But if you cut up some dried figs and add it to a bowl of oatmeal with milk, you easily get about half of what you need without having any supplements," Dr. Hauser says.
Lunch and dinner afford opportunities to boost calcium. Start with salads with leafy greens like kale, turnip greens, and Swiss chard. "A large salad would contain about as much calcium as a glass of milk," Dr. Hauser says. But go easy on the spinach—it is high in iron, which tends to block absorption of calcium.
If you enjoy sardines and other canned fish with bones included, you are in luck: they are unusually high in calcium. One 3-ounce serving of sardines provides about 325 mg of calcium.
An extensive list of the calcium content of hundreds of foods is available for free from the U.S. Department of Agriculture's website.
Take time for calcium
Since the NIH-AARP participants were surveyed in 1995-1996, efforts have intensified to prevent osteoporosis not just with calcium supplements but also with a nutritious diet and, perhaps most important, regular weight-bearing exercise. "I think we should be a little more cautious about calcium from supplements," Dr. Slovik says. "I tell my patients they should get as much as possible of the recommended amount from food." Drs. Slovik and Hauser also emphasize the importance of getting enough vitamin D.
It might seem that popping a calcium supplement is an easy answer to maintaining bone health. But it comes with an uncertain risk of heart problems, and denies you the nutrients that hitchhike along with calcium in whole foods.
About the Author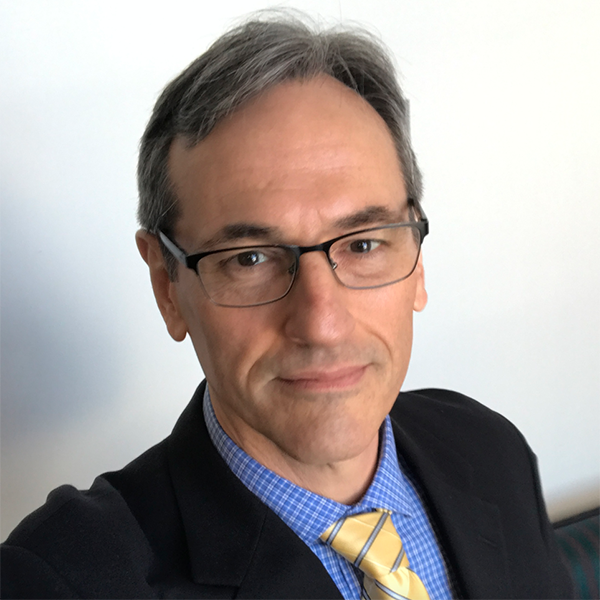 Disclaimer:
As a service to our readers, Harvard Health Publishing provides access to our library of archived content. Please note the date of last review or update on all articles.
No content on this site, regardless of date, should ever be used as a substitute for direct medical advice from your doctor or other qualified clinician.
Comments
Self Confidence Courses
April 4, 2013
Access amount of calcium is harmful for body because when calcium start blocking the arteries and veins of men causes blood circulation.
Teen dating
March 17, 2013
One thing I'd prefer to discuss is that fat reduction plan fast can be achieved by the appropriate diet and exercise. An individual's size not only affects appearance, but also the overall quality of life. Self-esteem, melancholy, health risks, as well as physical skills are afflicted in extra weight. It is possible to make everything right but still gain. If this happens, a medical problem may be the root cause. While an excessive amount of food and never enough exercising are usually at fault, common health conditions and traditionally used prescriptions could greatly help to increase size. Thanks alot : ) for your post right here.
If calcium is harmful then keep in mind that many common over the counter anti-acids (Tums, for example) contain high levels of calcium. I have been a heavy life time user of anti-acids. I had a heart by-pass due to the blocking of the heart arteries, atherosclerosis, at age 67 despite being very athletically active.
Anthony D'Egidio - Author - The Third Cell
March 1, 2013
What I don't see from this study is the type of supplements taken. There are many types of Calcium supplements, some with Vitamin D, and some without. The researchers need to break down the study further to determine all the variables. Also, at what age did these heart attacks occur? Like all studies, we find out with further research that the original will be refined and the results altered. Just think about all the studies that told us which foods were bad for us, and now are okay. Examples; butter, eggs, coffee, chocolate to name a few! These studies kinda sound like another episode of Woody Allen's "Sleeper" movie if you can remember back that far!
All obese people want to get rid of all the weight that they have gained in the years in a few days and this is impossible. They listen to all the advice and follow all of ways up to them to achieve this. Some of these may be proper ways, and some may improper. Eventually, they lose some weight, then gain more weight.
Personal Trainer Perth
February 12, 2013
Excessive intake of calcium causes heart diseases because calcium starts blocking the arteries and veins of men causes blood circulation. It may cause heart attack, heart valve not functioning properly etc. In these all cases, personal training will help you out to maintain your nutrient diet so that you will never have any problem in dietary plans.
You lead us to believe that calcium supplements may not be heart friendly, but as an alternative you suggest foods that are fortified with calcium. Isn't this just another form of a supplement?
Lawrence
February 8, 2013
Calcium and phosphorous are used by the body to negate acidity which occurs when we eat animal protein (meat, fish, dairy). When you stop eating animal protein and consume more whole plants, then your need for calcium and phosphorous drops and the supply increases. Sufficient vitamin D is easily obtained from spending 10 to 15 mins every 2 or 3 days in sunlight without sunscreen (make sure you do not burn). The body is in balance again without the need for supplements.
There is no mention of Vitamin D supplements in this article. There has been considerable documentation that Vitamin D supplements aids in the absorption of foods having high content of calcium i.e. Dairy products, cereals etc.. Is Vitamin D still considered a valuable supplement.
Ari Zelch
February 7, 2013
I am skeptical about this studies, since they don't inform about how calcium affects heart health. Hearth disease has many manifestations and we are left on the blank about how calcium can help to develop any of them. Does it have an effect on blood pressure, and how? Cholesterol maybe? Atherosclerosis? What kind of calcium supplements are they talking about? Even more important, would the study subjects have developed hearth disease due to diet and life style even if they had not taken any calcium supplements? Without this info, it is difficult to make up your mind about this supplement.
Wladimir Bassett
February 7, 2013
According to some articles in other web sites, Americans in general with the big comsumption of red meat, need to take more calcium to restore what is spent during digestion of the meat. The calcium needed by digestion is obtained from the bones.
syed meesam abbas navi
February 7, 2013
its a gud research and good article thanx very informative
Commenting has been closed for this post.
Free Healthbeat Signup
Get the latest in health news delivered to your inbox!