Harvard Health Blog
Grieving? Don't overlook potential side effects
Nothing quite prepares you for the heartache of profound loss. It settles in like a gloomy thrum — sometimes louder, sometimes softer — with a volume switch you can't entirely shut off.
For me, that heartbreak arrived this past October, when my mother died after a long battle with Parkinson's disease, dementia, and disability. Now, for the first time in my life, I'm experiencing real grief. As a health reporter, I know this emotional experience comes with the risk for physical side effects. "Most of these side effects are the result of emotional distress responses," explains Dr. Maureen Malin, a geriatric psychiatrist with Harvard-affiliated McLean Hospital.
Whether you're grieving the loss of a loved one, like I am, or the loss of a job, a home, or a beloved pet, it's important to understand how the process puts your health in jeopardy.
Stress and grief
Grieving takes a toll on the body in the form of stress. "That affects the whole body and all organ systems, and especially the immune system," Dr. Malin says. Evidence suggests that immune cell function falls and inflammatory responses rise in people who are grieving. That may be why people often get sick more often and use more health care resources during this period.
But why is stress so hard on us? It's because the body unleashes a flood of stress hormones that can make many existing conditions worse, such as heart failure or diabetes, or lead to new conditions, such as high blood pressure or heartburn. Stress can also cause insomnia and changes in appetite.
Extreme stress, the kind experienced after the loss of a loved one, is associated with changes in heart muscle cells or coronary blood vessels (or both) that prevent the left ventricle from contracting effectively. It's a condition called stress-induced cardiomyopathy, or broken-heart syndrome. The symptoms are similar to those of a heart attack: chest pain and shortness of breath.
Depression and grief
Intense feelings of sadness are normal when we're grieving. But some people become depressed. Up to 50% of widows and widowers have depression symptoms during the first few months after a spouse's death. (By the one-year mark, it's down to 10%). Depression symptoms include:
extreme hopelessness
insomnia
loss of appetite
suicidal thoughts
persistent feelings of worthlessness
marked mental and physical sluggishness.
Dr. Malin says people who are depressed often isolate themselves and withdraw from social connections, and they often stop taking care of themselves properly. "You're not as interested in life. You fall down on the job, miss doctor appointments, stop exercising, stop eating properly. All of these things put your health at risk," she explains.
Picking up the pieces
It may seem impossible to think about maintaining good health when it's difficult to simply get through each day. But Dr. Malin says it's okay to just go through the motions at first (fake it until you make it).
That may mean walking for five minutes every day, and then gradually increasing the amount of time you walk.
And even if you don't feel like eating, go ahead and eat three healthy meals per day anyway. Your body needs calories to function, even if you're not hungry. Eating too little may add to fatigue.
And don't forget about social connections, which are crucial to good health. Stay in touch with friends and loved ones. Try to get out of your house and spend time with others, even if it's to talk about your grief.
One step at a time (and your doctor can help)
A good way to stay on top of your health when you're grieving: "See your doctor, especially if symptoms worsen, and get back to a healthy routine as soon as possible," Dr. Malin suggests. For a while, at least, you can simply follow your doctor's instructions to maintain health, putting one foot in front of the other until you develop your own routine.
In time — and there is no standard period of grief for anyone — the sun will come out again, and you'll feel a little stronger emotionally and physically each day. I'm counting on this. But we all need a foundation of good health in order to get there. Let's give ourselves that advantage. Our loved ones would want that for us.
For more information, check out the Harvard Special Health Report Grief and Loss: A guide to preparing for and mourning the death of a loved one.
About the Author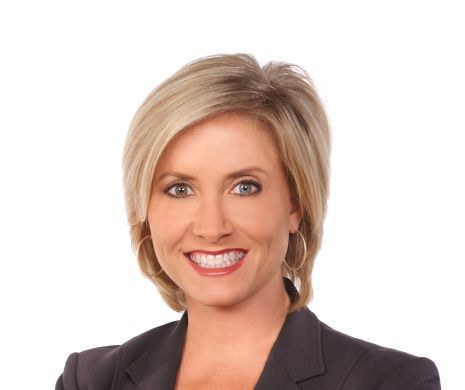 Heidi Godman, Executive Editor, Harvard Health Letter
Heidi Godman is the executive editor of the Harvard Health Letter. Before coming to the Health Letter, she was an award-winning television news anchor and medical reporter for 25 years. Heidi was named a journalism fellow …
See Full Bio
View all posts by Heidi Godman
Disclaimer:
As a service to our readers, Harvard Health Publishing provides access to our library of archived content. Please note the date of last review or update on all articles.
No content on this site, regardless of date, should ever be used as a substitute for direct medical advice from your doctor or other qualified clinician.
Comments
Julie Hirsch
February 2, 2019
Lost my husband of 59 years suddenly in October 2017. I had just had spinal fusion surgery. Although I had paid caregivers and much care by my daughter, I felt like half of my body was missing. I'm finding it difficult to reach out and prefer to stay home and read. Not conducive to recovery.
Mary Hutchison
January 15, 2019
Our Mother Agnes Wheaton, Grandmother to William E.Piers, Mom to Scott Lee, MaryDee died 1/12/19, after a long illness, and dose of Adavan/morphie. We thought we had a few more days, but it takes effect quickly. People need to know that. She and her husband Sherman Wheaton (died earlier) had pioneered Alaska, starting the first Community Council in part of Anch.They build a number of homes, helped develop a number of emementary schools,sidewalks,roads,donated land for roads,started the first Monesory school for Children in Alaska. They are desperately missed, as we try to cope with deep grieving. Our empathy has been, and continues to be focused on doing the emotional and physical works of love. Thank you for listening. Only my Mother ever actually listens to me. We,I miss her.MaryDee&family
Chuck Ramani
January 16, 2019
Mary: Deeply sorry to hear of the passing of such a kind lady. Although I'm, but a stranger to your family, I could intimately relate to your grief. My mother passed away at age 94 in 2016 but I can still, from time to time, hear her voice and can feel her gentle soul around us. Stay strong so you can serve others like mom & dad did. Regards,
Chuck Ramani, CA
Cpramani@hotmail.com
Bonita Zoltonos
January 15, 2019
I lost my dear husband and best friend after 50years of marriage, I find grief is like the tide, it ebbs and flows, but is always with me. I am fortunate that I have a loving family, friends and neighbors. My grief feels like a dagger in my heart, I sometimes twist it myself to try to ease the pain.
Veronica Lowery
January 31, 2019
I understand your grief totally, I lost my husband of 43 years and nothing or no one can prepare you. It is if one day you are going along and you are fine and then all at once some simple little move brings it back fresh as the day it happened. I have had other deaths but nothing is like the death of my husband. It has got a little sometimes I can laugh instead of cry but there are moments that I can't even explain. They tell me it gets better.
Olajide TV
January 15, 2019
Thanks very much Heidi for this great article, it is helpful to me personally. I wish to read more from you soonest and sorry for the death of your Mum.
Terminal illness of a loved one intensifies and elongates grief. Ask any wife of a Glioblastoma patient. You live it every day for months knowing the path you walk is most likely not into the sun.
you cannot put a time frame on grief….you must simply go through it at your own pace and I am sure that everyone has their own time and coping skills to deal with loss. There is no formula.
Bruce F. Anderson
January 14, 2019
After a year and a half of the profoundest loss of my Venus, and discovering how unconcerned America is for grief at the most heart-wrenching. Furthermore to know that American society will abet a daughter in matricide, I profoundly despise the fillips of concern for survivor's experience. Loss of a dog, your grandparents, purely Napoleonic. And this 'murder' I write of committed by Hospice. I am happy, enough to lift my prayers to unknown Greek/Roman gods, but American society is a charade of self-congratulatory delusion. I think of elephants gathering about a beloved matriarch, and I have experienced instead, as she did, isolation. Purely contemptible psychiatric quackery. Despair, humanity, that you have torn a people from the cosmic immensity of pure love held as contemptible. Lear's tears are but rivulets when pure goodness is executed by self-laudatory medicos.
Roy Burtrum
January 14, 2019
This is an excellent article, brief and to the point. My wife of 45 years died this year, and I experienced many of the symptoms that the doctor described. She is absolutely correct that time will help you get through the pain, however the memories will be with you forever.
Mr Costek
January 14, 2019
Lost my wife over a year ago. Together for 48 years. Every day seems pointless. Very tired. No family or friends available. No energy for or interest in socializing with strangers. Only leave my apartment for essentials. I'm sure there are others like me who know this reality.
Wendy Reichelderfer
January 14, 2019
My dear husband of 29 years died almost 4 months ago after a lengthly and difficult illness. If it wasn't for Jesus being my personal Savior and Lord and my clinging to Him, and involvement with my Church Family, I think if be a Basket Case.

However, what I am going through is not as bad as what I suspect most people experience….. and I credit that to the peace my Lord gives me ~~
Nicholas E Stratas, MD DLFAPA
January 14, 2019
Important to understand that continued focusing on the "loss" extends the grieving time. As soon as able a return to gratitude in the present for the presence of the loved one.
Nicholas E Stratas, MD
David Barney
January 15, 2019
Couldn't disagree more.
It is fleeing the pain of grief by distraction and denial that prolongs the labor of living through it.
I say this after losing my cherished wife of 54 years last July.
Facing the loss is torturous, but the only path through it.
Stress definitely causes a slew of internal issues. Ashwagandha has been really helpful in addition to Magnesium glycinate. This has personally helped me tremendously. I also recommend taking at least 5 minutes out of your day to do some deep focused breathing.
Thanks,
Lulu
Pradip Rajaram Gharpure
January 5, 2019
very interesting and useful article. People need to overcome grief as early as possible. Practice of Sahajayoga can help overcome any kind of grief and stress very easily. Do not take drugs, or consult the doctor, just follow sahaja yoga. Life would be simple for you.
Commenting has been closed for this post.
Free Healthbeat Signup
Get the latest in health news delivered to your inbox!