By

Robert H. Shmerling, MD, Senior Faculty Editor, Harvard Health Publishing; Editorial Advisory Board Member, Harvard Health Publishing
Thinking about traveling during the pandemic? Before heading out, there's a lot to think about, including:
Do you have risk factors for severe COVID-19, such as advanced age or chronic medical conditions?
What about your co-travelers' health and risk factors? Are your co-travelers part of your household or tight social circle?
Is the virus spreading in the places you're going?
Who are you going to see along the way, and what's their health risk profile?
If you get sick while traveling, will healthcare be available? And do you have the supports you need in case you have to quarantine for two weeks when you return home — or in a state you'll be staying in?
Depending on your answers, you might decide it's better to stay home! Or you may decide the risks are acceptable given some preparation and precautions, as we recently did.
Fly or drive?
"Please be careful when you drive out of the airport today, as you begin the most dangerous part of your trip." Ever hear a flight attendant say that when your plane lands? It suggests that driving is riskier than the flight you just took. And the statistics support that.
But this may not be true during a pandemic. Tight seating and exposure to lots of people whose behavior you can't control might be riskier than driving between cities. For many, driving may be safer than flying precisely because you have more control over potentially risky exposures.
We just drove from Denver to Boston. We chose to drive rather than fly because we'd be traveling with our large dog. Yes, he could have traveled in the cargo hold, but let's just say that option was vetoed. Having just made the reverse trip from Boston to Denver in January, right before the pandemic began, it's fair to say the return trip was quite different.
Preparing for the trip
We carefully planned our route, choosing stopping points that had open hotels (some were reserved for healthcare workers and first responders) and making reservations at a chain that had a reputation for being particularly conscientious about COVID-19 safety. Fortunately, many hotels are taking a number of steps to keep their lodgers safe during the pandemic, as a recent article in Forbes notes.
Then we loaded the car up with
hand sanitizer, disinfectant wipes, paper towels, and spray disinfectant
food and water, so we could avoid stopping at restaurants
supplies to allow bathroom breaks in the woods, in case we could not find suitable public restrooms
masks
the dog (of course), along with his food, toys, and bed.
Heading out into the world
As we left Denver, we knew some potentially risky situations would be hard to avoid. We'd have to stop for gas, walking the dog, walking me (I needed to stretch often), and of course bathroom breaks.
Friends told us to "just go in the woods," but there are no woods along much of I-70 in Kansas! We were pleased to find plenty of truck stops, rest areas, and gas station restrooms that were clean and easy to use without touching nearly anything (though we took disinfectant wipes in case a door handle or soap dispenser had to be touched). I also used disinfectant wipes to touch gas pumps. Once back in the car, we used lots of hand sanitizer before resuming the trip.
We did notice masks were worn more in some areas than in others. One mask-free man saw our masks and asked us, "Do you really think there's something to this virus thing?" I said yes, I thought there was something to it indeed! Clearly, there are a range of perspectives on the seriousness of the pandemic.
The hotels we stayed at seemed safe as well. Lots of wipes and sanitizer in the lobby, a protective shield at the front desk, masks on all the employees, and a two-person limit in the elevators. Once in the room, we wiped everything down: lamp switches, surfaces, door handles, bathroom, and of course, the TV remote. The hotel gave us the option of having no one enter the room (such as for maid service) during our stay, and we accepted.
It was easy to socially distance: there was almost no one in the hotel or in nearby streets, so going for a walk seemed safe.
Seeing family
Halfway home, we visited family at an independent living facility. Waving and talking through a glass door and wearing masks, our hugless greeting was far different from normal but much better than nothing. At another gathering of six people, we sat outside six feet apart and wondered if beer could kill viruses. (It can't.)
The bottom line
After five days on the road, we arrived home weary but, hopefully, uninfected. We appreciated that most of our fellow travelers and all of our hosts took the pandemic seriously. While nothing is risk-free, our efforts and those of people we encountered made the trip feel like a low-risk undertaking. If you're healthy, symptom-free, and need to drive a long way, I think there are ways to do it safely, even during a pandemic.
Follow me on Twitter @RobShmerling
About the Author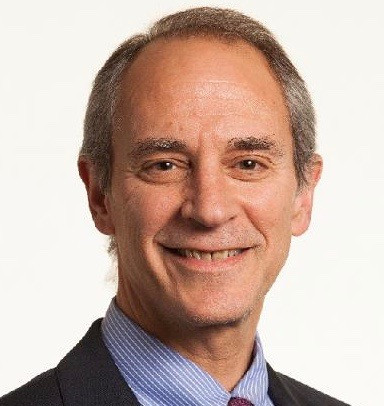 Robert H. Shmerling, MD, Senior Faculty Editor, Harvard Health Publishing; Editorial Advisory Board Member, Harvard Health Publishing
Dr. Robert H. Shmerling is the former clinical chief of the division of rheumatology at Beth Israel Deaconess Medical Center (BIDMC), and is a current member of the corresponding faculty in medicine at Harvard Medical School. …
See Full Bio
View all posts by Robert H. Shmerling, MD
Disclaimer:
As a service to our readers, Harvard Health Publishing provides access to our library of archived content. Please note the date of last review or update on all articles.
No content on this site, regardless of date, should ever be used as a substitute for direct medical advice from your doctor or other qualified clinician.