Harvard Health Blog
Does weather affect arthritis pain?
Medical myths die hard. Maybe that's because there's no agreement on whether a common belief is indeed a myth.
For example, there's the longstanding belief that weather affects arthritis pain. Many of my patients notice a clear connection; some are so convinced of the link, they believe they can predict the weather better than the TV meteorologists. And maybe that's true.
But that's not what the science says. A recent study finds no connection between rainy weather and symptoms of back or joint pain. This conclusion was based on a staggering amount of data: more than 11 million medical visits occurring on more than two million rainy days and nine million dry days. Not only was there no clear pattern linking rainy days and more aches and pains, but there were slightly more visits on dry days.
Still not convinced? That's understandable. Maybe it's not rain or shine that matters — maybe it's barometric pressure, changes in weather, or humidity that matters most. Or maybe the study missed some key information, such as when symptoms began or got worse — after all, it can take days or even weeks after symptoms begin to see a doctor.
What does past research say about weather and arthritis pain?
The question of whether there's a link between weather and aches and pains has been studied extensively. While a definitive answer is nearly impossible to provide — because it's hard to "prove a negative" (prove that something doesn't exist) — researchers have been unable to make a strong case for a strong connection.
For example, a 2014 study in Australia found no link between back pain and rain, temperature, humidity, or air pressure. This study collected data regarding features of the weather at the time of first symptoms, and compared it to the weather a week and a month before. But, an earlier study found that among 200 patients followed for three months, knee pain increased modestly when temperature fell or barometric pressure rose.
Does research matter when you have personal experience?
That's a fair question. And it's something I've even heard in TV commercials about headache medicines: "I don't care about the research. I just know what works for me." But it's worth remembering that humans have a remarkable tendency to remember when two things occur or change together (such as wet, gloomy weather and joint pain), but remember less when things do not occur together. That rainy day when you felt no better or worse is unlikely to be so notable that you remember it. If you rely solely on memory rather than on more rigorous, data-based evidence, it's easy to conclude a link exists where, in fact, none does.
In conclusion…
It's true: medical myths die hard. In fact, some seem immortal. One could argue that's as it should be. After all, yesterday's medical myth is only one discovery away from becoming tomorrow's medical fact.
Still, when the evidence is compelling, I think we'd be better off letting go of what's been disproven, give more credence to evidence than folklore, and keep an open mind — just in case the evidence changes.
When my patients tell me they can predict the weather by how their joints feel, I believe them. It's hard to discount it when so many people notice a connection. They could represent an exception to what the studies show. But I also believe the science. Until I see evidence that's even more compelling, I remain a skeptic about the weather/arthritis connection.
Follow me on Twitter @RobShmerling
About the Author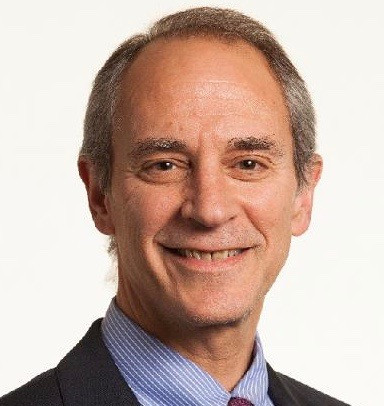 Robert H. Shmerling, MD, Senior Faculty Editor, Harvard Health Publishing
Dr. Robert H. Shmerling is the former clinical chief of the division of rheumatology at Beth Israel Deaconess Medical Center (BIDMC), and is a current member of the corresponding faculty in medicine at Harvard Medical School. …
See Full Bio
View all posts by Robert H. Shmerling, MD
Disclaimer:
As a service to our readers, Harvard Health Publishing provides access to our library of archived content. Please note the date of last review or update on all articles.
No content on this site, regardless of date, should ever be used as a substitute for direct medical advice from your doctor or other qualified clinician.
Comments
Leonardo Affonso Massabki Caffaro
February 13, 2019
My patients always says that their pain gets worse on rainy/cold days, I think that maybe it could be related to pain intensity or they feel the pain with diferent characteristcs, it's something really subjective.
I did my own study. I made an excel spreadsheet, evaluated my pain level before taking meds, and took a reading from a home weather station, with a second reading from NOAA. I charted over a period of six months. The result showed a clear correlation between barometric pressure changes and pain levels. Of course I already knew that, but now I have something to show doubters. This article, and the study as well, does not take enough into consideration. Pain patients could not go in every time the pressure shifted, they would be in constantly. It is irresponsible to publish with such little evidence and give non sufferers additional ammunition to doubt people with "invisible" diseases.
Burton Abrams
February 5, 2019
There is one type of arthritis pain — gout– which published studies have shown to be affected by weather. Dr. Naomi Schlessinger found gout flares to occur most frequently during spring and early summer in several geographical locations in the US. Dr. Massimo Gallerani found the same to be true in Italy. Why would that occur? My best guess it that the excess pollen in the air during those seasons leads to inflamed linings of the breathing passage, thereby narrowing the actual breathing passage, making more likely its intermittent closing during sleep — sleep apnea. The resulting reduction of oxygen in the blood during sleep then leads to known mechanisms which lead to precipitation of the urate crystals that cause gout.
I've heard many doctors be skeptical about the pain their patients experience… until they go through it themselves.
Ana Ospina
January 22, 2019
Hi Dr. Shmerling is Ana from Colombia, I just see your post and I have to say that I work with native people, exactly "Misak" a millenary community who calls "Pishicuantrø" to denomiante Rheumatoid arthritis; that word means "Could disease". Of course, as you say, many non native people say the same. For that reason, Me and my team with an anesthesiologist specialised in Pain and Doctor in basic sciences, Andrés Calvache, decided to read more about de "pain immunobiology" and we found surprising topics to study and research, in order to get more quantified info. Now… We have to wait the results, but the field of investigation is awesome!
I call malarkey on this. Granted, not EVERY time rain comes in that I feel like my lower back (L4/L5 Fusions back in 2012 X 3) is in a vise, but when the pressure drops,I feel it & no amount of medicine gives relief. Unless you've lived the life of pain, you can't tell those that are in pain that it's in our heads.
I don't think this is convincing either way. As the question is not is the ability to determine weather conditions by aching joints a popular phenomena but rather does it exist at all in one individual. IF it exists just in one individual that is proof as the question is not is it a popular ability. I would say that if people were to say psychic ability does not exist based on the fact that everybody in the general population does not exhibit it or are inconsistent then this is not the question being asked. It may exist only in a select few and the question should be asked only to these select few. Elite sports people are a good example there are a rare some who are just way better than others and can do extraordinary things and the question should be put to them only for this to be answered properly.
Win Chang, M.D., F.A.A.O.S. ShoulderSphere
January 21, 2019
Absolutely, our bodies do respond to environmental changes. "Weather" is just one of many. Our joint capsules/ bursa (as indicated by the physical therapist) act like "air balloons in your physics lab where it contracts in response to elevated ambient barametric pressure, and expands with lowered ambient pressure. It is not whether low pressure system alone causes "pain", but the CHANGE in pressure. As bad weather turns good or vice versa, both cause capsular expansion and contraction. It is the process of "change" that some sensitive individuals may experience as discomfort… "some " sensitive people, not all. We are all wired differently with unique patterns of response to environmental changes. Some are just more sensitive, especially if they are suffering from musculoskeletal ailments already.
I would bet it has more to do with barometric pressure. Maybe that's what needs to be studied.
Carla Buick
January 22, 2019
I agree with you there. The Australian study did not take into account the cold and miserable Canadian weather. No comparison at all. I've lived in both countries and found that Canada affects my arthritis pain and other conditions far worse.
Amy Sabky
January 21, 2019
Not everyone who experiences the barometric effect in their joints – for me sinuses as well – goes to a doctor over it. It becomes part of the rhythm of life. Since the sample you are basing the refutation on is skewed to persons seeking medial attention, its a false construct. Who is more qualified to know when their joints act up, and under what circumstances, than the person whose joints are hurting. Answer: no one.
Ellen Embardo
January 21, 2019
Do people actually see a physician every time there's a cold rain and their joints hurt more than usual? I don't. I'm mighty skeptical of data based solely on physician visits.
I agree. My PC takes 2 days to see and my Rheumatologist, well by the time I could see her the pressure has changed and it's over. Not to mention in spring you would be in every couple days.
Laura Holmes, MD
January 21, 2019
Since suffering an injury to my left knee in childhood, I have always been able to predict the rain as it aches starting about 48 hours in advance. Now, decades later, and after pregnancies, I also get frontal headaches about 48 hours prior to a rain storm. First, my father relied upon my weather reports, and now my family relies upon them. Having trained in internal medicine, I have often found inconsistencies between clinical histories and the literature. I certainly believe that aches are exacerbated by weather and pressure fluctuations.
Tim Zerr
January 21, 2019
For me it is cold weather that makes my arthritis worse.
Lila McNutt
January 21, 2019
I can always tell when the weather is going to change, I ache from head to toe! My grandmother was the same, seems I inherited the "weather" gene from her! I do believe it is the change in barometric pressure. I also have carpal tunnel and when it is very windy like today(40-50mph) my hands are in severe pain.
Ina Marose
January 21, 2019
Maybe the doctors and researchers need to listen to the patients and actual look at what is happening to them when they are feeling the effects of a weather change to do their research. I once had a doctor tell me that the cervix has no way of feeling pain, but I can tell you I nearly jumped off the table when he did a biopsy, I definitely felt pain. I am tired of the medical community telling us what to do one day and then changing it the next. People don't trust doctors and this is why. Everyone wants to tell us what to do and what not to do and don't really seem to care that they are putting people into early graves.
Robert L. Weiss, L.I.C.S.W., C.A.S.
January 21, 2019
Without myth or illusion, I notice quite a difference in my arthritis when the weather is better. The studies are simply doing the best they can. We can't measure everything.
M.J. Jordan
January 21, 2019
Could it be that some people's bodies are more sensitive to weather change than others? Just as some people are predisposed to immune system issues caused by silicone implants and others are not bothered by the implants at all?
Sandra Ducote
January 21, 2019
I moved to Pennsylvania from south Texas this past summer. I have osteoarthritis in both hands. Since the weather turned cold I can barely use my hands because they hurt so bad. I wish I was back where it is warm.
ron piretti
January 21, 2019
i believe that it is from changes in barometric pressure, the precursor of changes in weather. i have RA and weather has nothing to do with it, it just hurts.
Rebecca Miller
January 21, 2019
For years, I've told others BEFORE a windy day that wind was coming – because I'd get a migraine and pain in an old knee injury – and then the pain increases again as barometric pressure rises. Now, with an AI condition that I have, I can predict with joint pain/increased joint pain. Maybe asking those around me whom I talk to ahead of weather events would be a better way to gauge. Doctor visits certainly are not because I do not go to the doctor during the episodes; if I even felt that I should go to the doctor, I'd go after once the pain had subsided, because, hey, I hurt at the moment.

Almost everyone I know that reacts to weather changes connects it to barometric pressure changes. Most of us dislike cold, but, hey, we tense up in the cold, and we use heat to sooth soreness.

So: 1) "weather" is a whole lot more than rain; 2) you need to compare the reported symptoms to the weather AFTER or concurrent with onset, what good does it do to compare it to the weather before (Australian studies) when people speak of PREDICTING weather changes; and 3) most people will try to get to their doctor on dry day, will even put off an unplanned visit from a rainy day to a dry day.

Might I design the study? Recruit a study group, with arthritic patients and controls; have them input their symptoms in a computer program at the time the symptoms occur (to rule out a change in perception of symptoms over time, that perception possibly affected by seeing a change in the weather); compare each individual symptom to all weather changes – temperature (rising and falling), barometric (rising and falling), humidity (increasing and decreasing) and whatever else there is. A little actual scientific control would be nice.
Rozann Kraus
January 21, 2019
If the moon affects the oceans, how can we be immune from such power?
Carole Holmes Schlachta
January 21, 2019
For me, I know and love with arthritis, osteo, cold, damp, stress knock me for a loop and I disregard this points.
MattMDDC
January 21, 2019
The humidity inside a synovial joint is 100%. It's hard to imagine how high environmental humidity could change that to a number greater than 100%. Likewise, it is hard to imagine how the temperature outside your house would affect the temperature inside your joints, while sitting inside your temperature controlled house, in your recliner while watching the weather channel on TV.
Mark Johnson
January 21, 2019
Perhaps the problem lies in assuming that doctor visits are a significant indicator. When I have a modest increase in pain, as I do when the weather changes, I don't run to the doctor. I just shake my fist at the sky and bear it. Many arthrities sufferers are elderly, and we–for I am among them–are famously cranky about seeing the doctor, especially when our pain has already been resistant to treatment.
randy rogue
January 21, 2019
In the real world, where medical science has no sway; results are based on what works for someone and what doesn't. Because, ultimately, the truth is not necessarily based on facts or scientific studies; it is much more personal and self-evident. It is subject to personal experience and observation. If its true for me, it works for me, but, it may not work for someone else; someone that may, for example, be biologically different to me. Therefore, it's not true for them; again, entirely based on their experience; and NOT, on scientific studies, or even contrary facts! Their biology or chemistry is different from mine. Truth then is a relative thing, no matter what, where, when, or why.
Bob Hughes
January 21, 2019
My physical therapist said bursa ca swell when the atmospheric pressure drops, and that can cause sensitivity and pain.
Neil Fiertel
January 21, 2019
I think it is barometric differences as I live just submarctic and we have rapid pressuremchanges as the polar vortex drops down driving westerlies southmand tjentemperwture drops percipitously or tjenopposite occurs. I know exactly what I feel and I think the studies are flawed. It would be nice that research scientists and not doctors do such studies as the medical research I often read lack proper controls and obvious errors in tjenpwrsnrers of the studies make me laugh at the conclusions.
T. Greer
January 21, 2019
I agree with you, sir. They can do all the research they want. I know what I feel in cooler temperatures compared to the warmth of summer. And for whatever reason, my joints are a good predictor of when it's about to rain. So, in my opinion, info is skewed.
I never believed until I developed arthritis.
Commenting has been closed for this post.
Free Healthbeat Signup
Get the latest in health news delivered to your inbox!