Heart Health
Death of a spouse or partner can lead to heart attack or stroke
ARCHIVED CONTENT: As a service to our readers, Harvard Health Publishing provides access to our library of archived content. Please note the date each article was posted or last reviewed. No content on this site, regardless of date, should ever be used as a substitute for direct medical advice from your doctor or other qualified clinician. 
Shortly after my grandfather died, I stood next to my grandmother at his grave. Her loss was palpable, and painful to watch. I vividly remember her leaning down toward his gravestone and crying out, "I'll be with you soon, Irv." My grandmother spoke these words out of grief, but they were prophetic. Her own health soon began to fail, and months later she joined her beloved husband.
The grief of losing a spouse or partner affects not just emotional and mental health, but physical health as well. Numerous studies show that the surviving spouse or partner is likely to develop health problems in the weeks and months that follow.
A study published this week in JAMA Internal Medicine found that individuals who had lost a spouse or partner were more likely to have a heart attack or stroke within the next 30 days. "Emotional stress will clearly wreak havoc with the sympathetic nervous system, and that can lead to problems as the authors described," says Dr. Peter Stone, professor of medicine at Harvard Medical School and senior physician in the Cardiovascular Division at Brigham and Women's Hospital. The sympathetic nervous system is responsible for revving up the body's fight-or-flight response.
Keep in mind that while the association between bereavement and cardiovascular events is real, it is also very small. Although the risk of having a cardiovascular event was doubled—from 8 of every 10,000 individuals whose partners were still alive to 16 of every 10,000 among those whose spouse or partner had died—the absolute increase is small, Dr. Stone points out.
It's also worth noting that the people in the study were ages 60 to 89. "Often the individual who has a spouse or loved one die is older and part of a group that's more prone to coronary disease," Dr. Stone adds.
Grief and the heart
The researchers offered several possible reasons for the cardiovascular decline. These include stress-induced changes in blood pressure, heart rate, and blood clotting.
There is also a tendency after such a profound loss for the surviving spouse or partner to disregard his or her own health and become resigned to dying, as my grandmother did. "There's a kind of giving up or self-neglect that can set in, and some people just really don't want to go on," says Dr. Michael Craig Miller, senior editor of Mental Health Publishing at Harvard Health Publishing.
Focus on You
Losing your spouse or partner—especially after many years of being together—can shake up your entire world. "If the main person in your life is suddenly not there, that in itself is extremely stressful. There's also the stress of restructuring your life, which has been one way for decades and now has changed," says Dr. Miller.
Mourning for a loved one is important. At the same time, don't forget about your own needs during this difficult period. Here are a few things you can do to take care of yourself:
Don't forget the basics. Eat a healthy diet, walk or get another type of exercise every day, and take your medicine. Attending to your health will make you feel better physically, and take your mind off your loss.
Get out. When friends or family call and invite you out to dinner or to the movies, say yes even though you might be tempted to stay home alone. Maintaining social connections is an important part of the healing process.
Join a grief support group. No one knows what you're feeling better than other people who've been through a similar experience. Your local hospital, senior center, religious organization, or community center can point you to a support group in your area.
Give it time
It can take several months to a year to work through grief and grieving. Allow yourself enough time to let go. However, if a year has passed and you're still grieving, or if you've lost interest in activities you once loved, your grief may have transitioned to something more serious—like depression. Then it's time to talk to your doctor or mental health professional to help you work through the pain and move forward with your life.
About the Author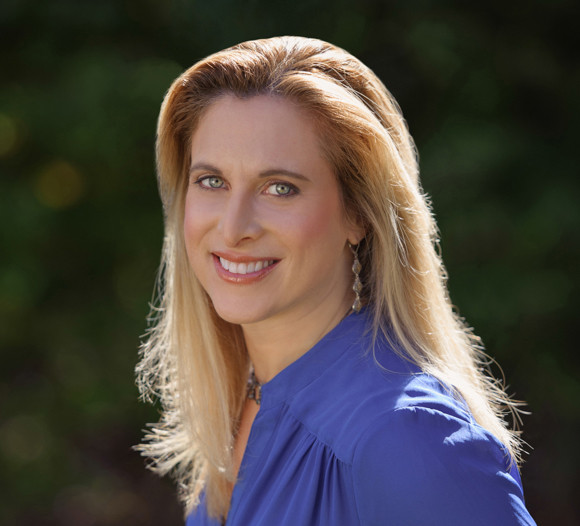 Disclaimer:
As a service to our readers, Harvard Health Publishing provides access to our library of archived content. Please note the date of last review or update on all articles.
No content on this site, regardless of date, should ever be used as a substitute for direct medical advice from your doctor or other qualified clinician.
Comments
there are no a doubt its a benefit article and I hope you follow me in hssnth99.blogspot.com for a rich articles.
obat ambeien saat hamil
April 15, 2014
terimakasih untuk informasi yang menarik 🙂
obat parkinson
April 15, 2014
Mother is everything to me
These things can lead to anxiety most of the time and people mis concept it so you should first consult with your doctor i have written a blog post about a person experiencing this check it out.
I was looking to find answers on this particular topic and your Blog came up first on Google search but I can't find anything on this page that is even slightly related to what I need
Eye Health Care
February 28, 2014
Nice blog as it aware people from different diseases can occurs instantly. It suggests peoples to take care and prevent diseases by remedies.
Manoj Kusshwaha
February 28, 2014
this is very true i seen so many people who died with in year after spouse or partner death.
Margaret Vaughan
February 27, 2014
Thank you for your very interesting article. Sadly, little is known about the effects of grief and the process of mourning, more importantly the time it takes to accept its effects as a normal human experience. Grief becomes a complex problem to our health when we fail to come to terms with loss and don't allow our feelings to surface in the normal way. We need to talk, to weep, to feel angry, guilty and get it out of the system, not be forced into habitual escape routes and other ideas about what we should feel and think and do to get over it. Each of us finds our own way out when our grief is understood and accepted for what it is. Problems invariably get worse for us when issues from past experiences surface at the time of loss that may leave us with a pathological depressed state of mind, unable to rise out of the ashes. There is no doubt in my experience that grief, attachment and loss prove to be a complex problem when we don't look 'inwards' for the answer, which is a natural maturing process and a pathway to a healthy body and mind.
Sharon Davis
February 27, 2014
I have been reading all the information I can find on Broken Heart a Syndrome. September 30, 2009 my husband of 42 years was killed in a car accident very close to our house. He was a minister, loved music and blessed people all over the world. It was tramitizing for our family, church and community. He loved to go to the jails and set down with inmates and become friends. His biggest pride in life was our grandson who had been with is all his life.
Eleven months later my daughter who was 43 and Jerry's mother died. Seventeen months later my grand daughter, Jerry's sister ran away. I have seen her 2 hours since she left and she came to pack. It has now been 2 years. A year ago I was in the hospital for pneumonia and was diagnosed with broken heart syndrome. About two weeks ago I became very tired and had no motivation to do anything even taking care of my personal things.
I have been so blessed to have lived a life of lots of luxuries and everything we needed for our home. Now there are lots if days there is no food or other things we need.
I am very tired and my Doctor is very worried.
I don't think it would bother me to die if it is God's time. I don't know what would happen to Jerry but God will provide.
Thank you for listening.

Sharon
Alice Darien Lauten
February 28, 2014
Dear Sharon,
My heart goes out to you. Without a doubt, when my husband of 37 years died of a brain tumor, I suffered a serious case of broken heart syndrome. After his death in 2001, I wanted so much to die. Gary was my life. I loved him more than I loved myself. I fell apart mentally and physically.. I endured lung surgery and entered a mental hospital when I was planning suicide. Thirteen years later I am still alive and functioning. However, I, as I imagine you are, am of an age when others our age are suffering deaths and tragedies.

I encourage you to see a psychiatrist who can prescribe antidepressants to help you make it through the days and at least tend to your health. I since have experienced my intense grief gradually fading over the years. Now my dear Gary resides in a space in my soul. That day will come for you.

I decided I needed to say yes to any social invitation and have done so. I, myself, find solace with being with friends. I became more active in my church and gradually found new ways to use my talents to help others in the community. I am still lonely and seeking a way to address that. I will think of you often and pray for your well-being. Do you have living relatives? Will they be present to you? If so, please ask them to be with you as much as possible, whether by phone, email, or in person.

My love to you. Alice Darien
Sharon, my hearts goes out to you. My husband died unexpectedly on Jan. 15th, 2014. He was an assistant pastor and Christian School principal. He influenced so many people especially young people for many years. It has been 3 months 11 days and everyday is a major struggle. While in the ministry we worked everyday side by side. He was my life. God gave us a tremendous marriage. While I know God's way is perfect it has been the most difficult time with periods of not knowing if I will make it. But God is faithful and He knows I'm human. I've lost excessive weight and find myself depressed often. I long to leave this world. However, I know God has a plan. I will never understand why this has happened. But God gives my daily the strength to go on. I'm in an area where I have no family. Loneliness has been excessive. So many decisions I will have to make and have no clue right now what to do. Everyday I'm so thankful for the sure hope of Heaven. I know this want last forever and there is a better place.
Commenting has been closed for this post.
Free Healthbeat Signup
Get the latest in health news delivered to your inbox!