Pain
Curcumin for arthritis: Does it really work?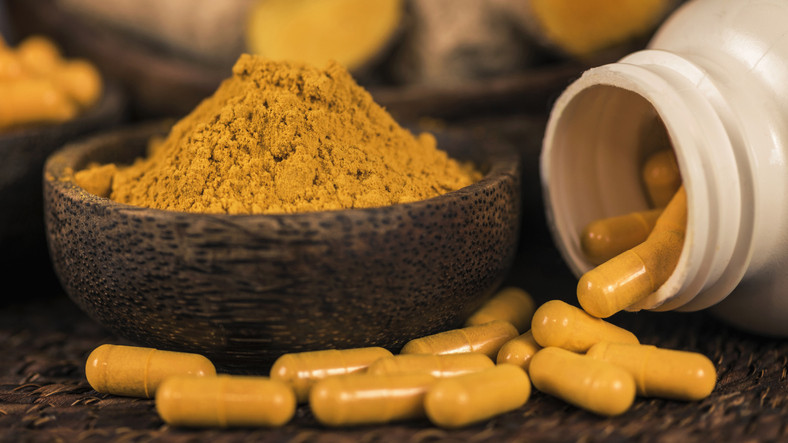 Osteoarthritis is a degenerative joint disease that is the most common type of arthritis. Usually, it occurs among people of advanced age. But it can begin in middle age or even sooner, especially if there's been an injury to the joint.
While there are treatments available — exercise, braces or canes, loss of excess weight, various pain relievers and anti-inflammatory medicines — these are no cures, and none of the treatments are predictably effective. In fact, often they don't work at all, or help only a little. Injected steroids or synthetic lubricants can be tried as well. When all else fails, joint replacement surgery can be highly effective. In fact, about a million joint replacements (mostly knees and hips) are performed each year in the US.
So, it's no surprise that people with osteoarthritis will try just about anything that seems reasonably safe if it might provide relief. My patients often ask about diet, including anti-inflammatory foods, antioxidants, low-gluten diets, and many others. There's little evidence that most of these dietary approaches work. When there is evidence, it usually demonstrates no consistent or clear benefit.
Curcumin for osteoarthritis of the knee
A study published in BMC suggests that curcumin, a naturally occurring substance found in a common spice, might help ease osteoarthritis pain. In the study, researchers enrolled 139 people with symptoms of knee osteoarthritis. Their symptoms were at least moderately severe and required treatment with a nonsteroidal anti-inflammatory drug (NSAID). For one month, they were given the NSAID diclofenac (50 mg, twice daily) or curcumin (500 mg, three times daily).
Why curcumin? It's a natural substance, found in the spice turmeric, that has anti-inflammatory effects. Its use has been advocated for cardiovascular health, arthritis, and a host of other conditions. However, well-designed studies of its health benefits are limited.
Here's what this study found:
Both treatments relieved arthritis symptoms and helped to a similar degree: 94% of those taking curcumin and 97% of those taking diclofenac reported at least 50% improvement.
People reported fewer side effects with curcumin. For example, none of the study subjects taking curcumin needed treatment for stomach trouble, but 28% of those taking diclofenac needed treatment.
Those taking curcumin lost, on average, nearly 2% of their body weight in just four weeks — that's 3.5 pounds for a 175-pound person.
Ready to start taking curcumin?
Not so fast. It's rare that a single study can change practice overnight, and this one is no exception. A number of factors give me pause:
The study was small and only lasted a month.
Only osteoarthritis of the knee was studied. We should not assume that other types of arthritis or that osteoarthritis of other joints would respond similarly.
Curcumin was compared with only one possible dosage level of diclofenac (not the highest advisable dose). In addition, the diclofenac used in this study was uncoated (even though there is a coated formulation designed to be easier on the stomach). The results of this study might have been different if another NSAID or a different dose or formulation of diclofenac had been compared with curcumin.
The study was unblinded — that is, study participants and researchers knew who was getting curcumin and who was getting the NSAID. This can sometimes bias the results by changing expectations of side effects or benefit.
We don't know how well curcumin would work, or if it would be safe, for the types of people excluded from this study. For example, this study enrolled adults ages 38 to 65 and excluded those with significant kidney or stomach disease. For younger or older people, those with other medical problems, or those taking multiple medications, the results might have been different.
Over-the-counter dietary supplements ("nutriceuticals") are not tested or regulated the way prescription drugs are. So, information regarding purity, strength, and potential interaction with other medications or diseases is typically limited for treatments like curcumin. It's worth noting that reports of lead contamination in turmeric have been recently published.
Weight loss as a side effect of taking curcumin might be a problem for those who are already lean.
The bottom line
Studies of this sort are vitally important in trying to understand whether dietary changes can be helpful for arthritis. While curcumin might be effective for osteoarthritis of the knee, I'd like to see more and longer-term studies in osteoarthritis and other types of joint disease, as well as more extensive testing of its safety, before recommending it.
About the Author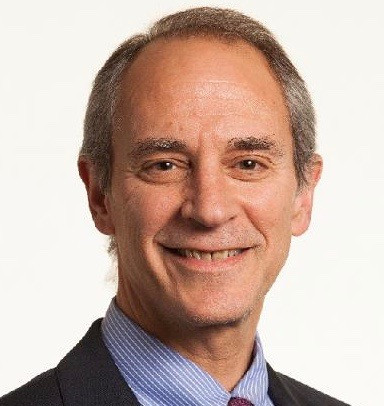 Robert H. Shmerling, MD, Senior Faculty Editor, Harvard Health Publishing
Dr. Robert H. Shmerling is the former clinical chief of the division of rheumatology at Beth Israel Deaconess Medical Center (BIDMC), and is a current member of the corresponding faculty in medicine at Harvard Medical School. …
See Full Bio
View all posts by Robert H. Shmerling, MD
Disclaimer:
As a service to our readers, Harvard Health Publishing provides access to our library of archived content. Please note the date of last review or update on all articles.
No content on this site, regardless of date, should ever be used as a substitute for direct medical advice from your doctor or other qualified clinician.
Comments
Ashok Vijh, Ph.D.
November 25, 2019
There are thousands of publications in reputable scientific journals on the anti-inflammatory effects of curcumin. For it(or turmeric, from which curcumin is derived) to be effective, it must be taken with black Pepper(to make its bio-availability effective) and with some oïl or fat since it is hydro-phobic and does not dissolve in an aqueous medium. Ideally , it should be taken with cold-pressed Virgin olive oïl which itself has strong anti-inflammatory properties. To really observe its effect on osteo-arthritis , one needs a few months of turmeric+black Pepper+Olive oïl ,preferably in your cooking or salads etc.
Kenneth Klein, MD
November 22, 2019
The most important limitation of this study, which was not mentioned in the commentary, was that there was not a placebo control group. Without such a control we can't be sure that either treatment was actually better than placebo. This isn't just a theoretical concern–there are numerous instances of studies comparing two supposedly "active" compounds against a placebo control where it was found that although both active compounds were equally effective, neither was better than placebo. In such studies, of course, it is important that participants need to be "blinded" to the treatment condition.
"Over-the-counter dietary supplements ("nutriceuticals") are not tested or regulated the way prescription drugs are. So, information regarding purity, strength, and potential interaction with other medications or diseases is typically limited for treatments like curcumin. It's worth noting that reports of lead contamination in turmeric have been recently published." How many lots of commonly precribed drugs have been recalled in the past couple of years? For contamination during manufacturing, etc? Errors or negligence by compounding pharmacies?
Yes, herbs & spices (used for medicinal purposes) should be regulated, just like vitamin & mineral supplements should be–and regulated WELL, just like prescription/western/conventional medicines whose prices are sky high in the US should be well regulated as well.

Comments re: small size of sample applies to both 'drugs', not just curcumin.
Hedel Grunebaum
November 15, 2019
I wonder if curcumin could change the color of the skin when it is taken regularlo.
Healthy Muse
November 13, 2019
Thanks, for the nice sharing. Really, it is helpful.
Commenting has been closed for this post.
Free Healthbeat Signup
Get the latest in health news delivered to your inbox!