Harvard Health Blog
Can your CPAP make you sick?
I keep hearing radio ads about high-tech cleaners for continuous positive airway pressure (CPAP) machines, which are used to treat sleep apnea. Bacteria and mold can accumulate in different parts of the device. Just the touch of a button, say the ads, and all undesirable organisms lurking in the CPAP pump, tube, and mask will be zapped into oblivion. Your CPAP system will be sanitized and ready for use while you sleep.
But can a CPAP system really lead to illness? And if so, do we need space-age technology to clean a CPAP machine?
Wait: What is a CPAP system and why is one needed?
A CPAP machine is one of the best treatments for people with obstructive sleep apnea, a condition that causes you to stop breathing periodically during sleep. The pauses in sleep occur when muscles in the throat relax so much that they block the airway.
CPAP keeps your airway open. The CPAP system consists of a small bedside pump that pushes a forceful stream of air through a tube and into a mask you wear while you sleep.
"People who use it feel much more alert, awake, and productive because they no longer have their sleep disrupted 30 to 100 times per hour," says Dr. Lawrence Epstein, a sleep expert at Harvard-affiliated Brigham and Women's Hospital.
CPAP is linked to many other benefits. It helps reverse the risks of sleep apnea, such as high blood pressure, an increased risk for heart disease and strokes, and weight gain.
And a study published online June 13, 2019, by The Lancet suggested that using CPAP reduces depression symptoms in patients who have sleep apnea and cardiovascular disease. "Anything that can improve sleep can improve mood, and if you treat sleep apnea, it improves mood as well. This is not the first study to demonstrate it," Dr. Epstein says. "But this study shows that CPAP improves mood even in people with another serious health complication."
The risks of dirty CPAP machines
Do CPAP systems really get dirty? Yes, they can harbor germs if they're not cleaned. "The mask sits on the face, in contact with organisms on the skin. Over time, bacteria and oils on a dirty mask may give you a rash or infection on the skin," says Dr. Epstein.
Another risk — one mentioned in some of those commercials — has to do with the bugs you may breathe in from a dirty water reservoir in the air pump. The water is needed to put moisture in the air you breathe through the mask. Otherwise, the air would be too dry.
"But if the standing water in a reservoir isn't cleaned regularly, there is the potential for bacteria or mold to grow, which you could breathe in," Dr. Epstein points out.
"Breathing in those organisms can make you sick or increase problems related to conditions such as asthma, reactive airway disease, or other lung conditions." If you are frequently getting sick or your CPAP smells moldy, it could be a sign that the device is not clean.
Cleaning your CPAP machine
The good news is that it's very unlikely you'll get sick from a CPAP machine if you clean it regularly. Here's how:
Wash the mask, water chamber, and tubing in hot, soapy water every morning. Make sure to submerge the tubing so that water runs through it. Let all of the parts air dry.
Once a week, wash the headgear and the filter, and soak the water chamber in a little white vinegar to prevent mold growth.
If your machine has a disposable filter, change it every month.
Sound like a lot of work? That may be why CPAP cleaner commercials are getting people's attention.
High-tech cleaners
Two types of sanitizing systems on the market enable you to simply place the CPAP parts inside a machine, hit a button, and let the machine do the work. One uses activated oxygen (ozone) to clean the CPAP parts, and the other uses ultraviolet light. Dr. Epstein says they appear to work. "But I am not aware of any comparative trials to say the machines are better than hand-washing," Dr. Epstein says.
The major advantage is convenience, which comes with a price: about $250 to $350 for a machine. Is it worth the money? Dr. Epstein leaves that answer up to you.
But whether you buy a fancy CPAP cleaning system or use good old-fashioned elbow grease, the investment in cleanliness should pay off in the long run.
About the Author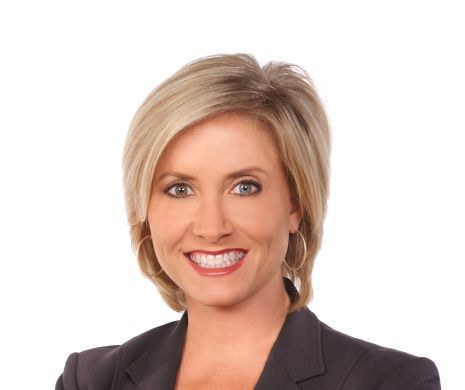 Heidi Godman, Executive Editor, Harvard Health Letter
Heidi Godman is the executive editor of the Harvard Health Letter. Before coming to the Health Letter, she was an award-winning television news anchor and medical reporter for 25 years. Heidi was named a journalism fellow …
See Full Bio
View all posts by Heidi Godman
Disclaimer:
As a service to our readers, Harvard Health Publishing provides access to our library of archived content. Please note the date of last review or update on all articles.
No content on this site, regardless of date, should ever be used as a substitute for direct medical advice from your doctor or other qualified clinician.
Comments
The CPAP I use has a water reservoir and specifically calls for distilled water; the water evaporates each night so the reservoir needs to be refilled every night. I clean my CPAP regularly, by hand, and have never gotten sick from it. If a person buys a cleaning machine for their CPAP, wouldn't the cleaning machine need cleaned also? Are they going to make a machine to clean a machine? Save money and clean your CPAP by hand.
Fully agree. These companies use scare tactics to sell their equipment. Routine maintenance as outlined in the manuals are enough. The reservoir is emptied, rinsed daily (minimally), washed with warm soapy water once per week, more frequently if you can. Mask always need to be washed. The machines do not dissolve skin oils. These need to be washed off daily. Change the cushion at least once per month. I taught and followed up patients at a VA hospital. Of the 4000 plus patients I set up nobody who ever followed instructions ever got sick.
Bernie W. Miller
October 10, 2019
That was an excellent reply Vickie, essentially the cleaning devices are a waste of cash.
Commenting has been closed for this post.
You might also be interested in…
Snoring and Sleep Apnea
This Harvard Medical School guide explains the physical traits and lifestyle habits that contribute to both snoring and sleep apnea. It describes simple things you can do to prevent snoring and offers advice on devices and procedures that may help treat stubborn cases. You'll also learn whether you should be checked for sleep apnea—and what that testing entails. In addition, you'll receive details and advice about using positive airway pressure (PAP), the gold standard treatment for sleep apnea, as well as several other therapies.
Read More
Featured Content
In people with simple snoring, the airway remains open. Sleep apnea is a different story: people temporarily stop breathing many times a night. In people with the most common kind, obstructive sleep apnea, the soft tissue of the palate or pharynx completely closes off the airway. The brain, sensing a drop in oxygen, sends an emergency "Breathe now!" signal that briefly awakens the sleeper and makes him or her gasp for air. A far less common form of this problem is known as central sleep apnea.
How do you know if your snoring is a sign of sleep apnea? In addition to loud, persistent snoring, people usually have pauses in breathing accompanied by gasps and choking noises. Often, people don't notice these symptoms themselves, but only learn about them from a bed partner or family member.Another telltale sign that should prompt a visit to your doctor is nodding off during the day—a direct result of not getting enough high-quality sleep at night.
Other symptoms that may be caused by sleep apnea include the following:
nighttime restlessness
trouble sleeping, with frequent awakenings
difficulty with concentrating or thinking
memory problems
mood changes
morning headaches
vivid, strange, or threatening dreams
nighttime waking to urinate.
Although daytime sleepiness is common with sleep apnea, some people are so used to sleep deprivation that they don't realize they're sleepy. Instead, they may see themselves as lazy, lethargic, or not very motivated. Or they may not think it is unusual to fall asleep at a movie or while sitting at dinner with friends. The less appropriate the circumstances (such as waiting in traffic while driving, or during a conversation), the more dangerously sleepy you're considered to be. In fact, excessive daytime sleepiness can be one of the deadliest complications related to sleep apnea.
Free Healthbeat Signup
Get the latest in health news delivered to your inbox!