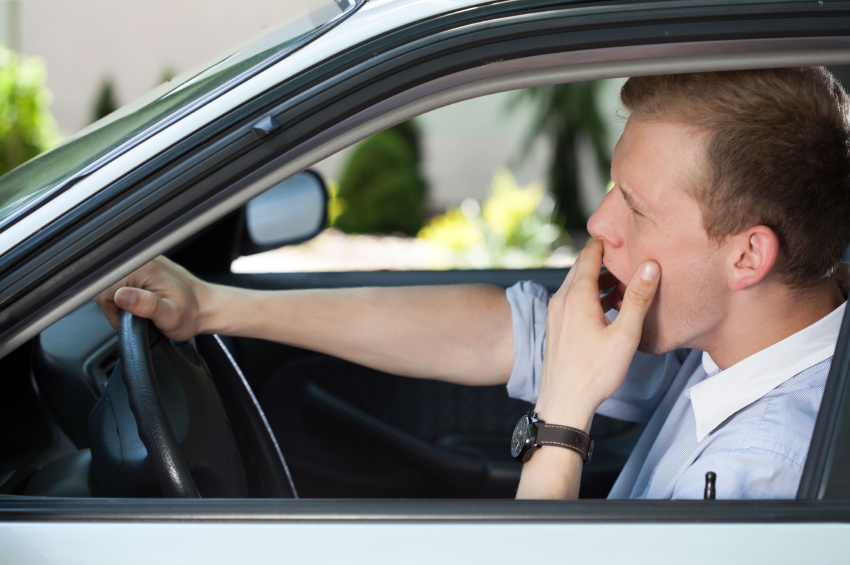 ARCHIVED CONTENT: As a service to our readers, Harvard Health Publishing provides access to our library of archived content. Please note the date each article was posted or last reviewed. No content on this site, regardless of date, should ever be used as a substitute for direct medical advice from your doctor or other qualified clinician. 
The sun's rays had not yet lit the sky in the early morning of August 10, 2008 when the lives of two people changed forever. Nineteen-year-old Candy Lynn Baldwin was driving home after having been awake for much of the previous day and night. While crossing the Chesapeake Bay Bridge, she fell asleep. Her car swerved over the median and crashed into a semi truck. It plummeted into the bay, killing its driver.
Ms. Baldwin suffered non–life-threatening injuries, but will have to live with her guilt for the rest of her life. The driver, John Short, became one of over 6,000 people per year who die as a result of drowsy driving. He joins an unfortunate list that includes the driver of comedian Tracy Morgan's limousine (hit by a truck whose driver had been without sleep for 24 hours) and Maggie McDonnell (killed in a head-on collision by a truck driver who had been awake for 30 straight hours). Ms. McDonnell's death has since inspired "Maggie's Law," which makes it illegal in New Jersey to drive a vehicle while knowingly impaired from sleep deprivation.
How low can you (technically) go?
Most likely, everyone has driven a car while feeling sleepy on at least one occasion. But how much sleep do you truly need before it is definitely unsafe to drive? Recently, the National Sleep Foundation, in consultation with experts from the field of sleep medicine and the transportation industry, convened a panel to answer this question. It's a complex one because there are several other factors besides sleep duration that determine one's level of sleepiness. For example, a large amount of pre-existing "sleep debt" will magnify the impact of acute sleep deficiency. In addition, the time of day makes a difference. At night, your natural body clock (circadian rhythm) is set for "sleep," and therefore the reduction in alertness from acute sleep loss will be worse than during the day. This is why drowsy driving accidents occur mostly at night. And of course, the quality of one's sleep is critical — which is why, for example, trying to pay back your sleep debt with a motel room next to railroad tracks is ill-advised!
After considering all these issues and the available evidence, the panel concluded that a driver is definitely impaired if he or she has had less than two hours of sleep in the preceding 24 hours.
Putting drowsy driving in perspective
Does this mean that it is safe to drive if you sleep for only two hours? The answer to this question is an emphatic no. Most people will still be impaired from sleep deficiency even if they sleep for more than twice this amount. As stated by the chair of the panel, Dr. Charles Czeisler, chief of the Division of Sleep and Circadian Disorders at Harvard-affiliated Brigham and Women's Hospital and the Baldino Professor of Sleep Medicine at Harvard Medical School, "the two-hour threshold should serve as a red-flag warning for individuals and a guide for public policy makers." In other words, in the development of future legal statutes such as "Maggie's Law," it should be the absolute lower limit used to define drowsy driving, similar to the way driving under the influence is defined as a blood alcohol content greater than .08%.
Are there ways to reduce the impact of sleep deficiency on driving performance? Stimulants such as caffeine can certainly reduce sleepiness for a short period of time, but not indefinitely. Other commonly employed methods have been shown to be ineffective. For example, turning up the volume on the radio and opening the car window are both useless. Furthermore, even if you do not feel sleepy, you may still be impaired because there is a poor correlation between sleepiness and performance. Only sleep can reverse the impact of sleep deficiency!
Drowsy driving is a significant public health hazard in the United States. According to an estimate from the Institute of Medicine, up to 20% of all motor vehicle crashes are related to drowsy driving. That means that drowsy driving causes more than 1 million crashes per year. And the actual number may be much larger because drowsy driving is often under-reported.
The only remedy is for people not to drive without adequate sleep. Two hours may be the lower limit, but you should not be fooled into thinking it is safe even if you've slept for longer. The bottom line: "Sleep-Deprived? Don't Drive."