By

Deepak L. Bhatt, M.D., M.P.H, Former Editor in Chief, Harvard Heart Letter
Update: In March 2019, the American College of Cardiology (ACC) and the American Heart Association (AHA) released new guidelines that suggest that most adults without a history of heart disease should not take low-dose daily aspirin to prevent a first heart attack or stroke. Based on the ASPREE, ARRIVE, and ASCEND trials, the ACC/AHA guidelines concluded that the risk of side effects from aspirin, particularly bleeding, outweighed the potential benefit.
The new guidelines do not pertain to people with established cardiovascular disease, in whom the benefits of daily aspirin have been found to outweigh the risks.
Well, it seems as though not even a week can go by without more data on aspirin! I recently reviewed the ARRIVE trial and the implications for primary prevention — that is, trying to prevent heart attacks and strokes in otherwise healthy people. Since then, yet another large clinical trial — the ASPREE study — has come out questioning the use of aspirin in primary prevention. Three articles pertaining to this trial were published in the prestigious New England Journal of Medicine, which is an unusual degree of coverage for one trial and highlights its immediate relevance to clinical practice.
Aspirin still strongly indicated for secondary prevention
Nothing about any of the new aspirin data, including ASPREE, pertains to secondary prevention, which refers to use of aspirin in patients with established cardiovascular disease. Examples include a prior heart attack or certain types of stroke, previous stents or bypass surgery, and symptomatic angina or peripheral artery disease. In general, in patients with a history of these conditions, the benefits of aspirin in reducing cardiovascular problems outweigh the risks. Chief among these is a very small risk of bleeding in the brain, and a small risk of life-threatening bleeding from the stomach.
ASPREE study suggests no benefit from aspirin in primary prevention
ASPREE randomized 19,114 healthy people 70 or over (65 or over for African Americans and Hispanics) to receive either 100 milligrams of enteric-coated aspirin or placebo. After an average of almost five years, there was no significant difference in the rate of fatal coronary heart disease, heart attack, stroke, or hospitalization for heart failure. There was a significant 38% increase in major bleeding with aspirin, though the actual rates were low. The serious bleeding included bleeding into the head, which can lead to death or disability. Again, the actual rates were very low, but they are still a concern when thinking of the millions of patients to whom the ASPREE results apply.
Rates of dementia were also examined, and again, there was no benefit of aspirin. Quite unexpectedly, there was a significantly higher rate of death in the patients taking aspirin. This had not been seen in prior primary prevention trials of aspirin, so this isolated finding needs to be viewed cautiously. Still, with no benefits, increased bleeding, and higher mortality, at least in this population of older healthy people, aspirin should no longer be routinely recommended.
Another unexpected finding in ASPREE was a significantly higher rate of cancer-related death in the people randomized to aspirin. The prior thinking had been that aspirin might actually prevent colon cancer, though generally after many more years of being on aspirin. The ASPREE trial was terminated early due to lack of any apparent benefits. And even though five years is a relatively long period of follow-up, it may not have been long enough to find a benefit on cancer. Thus, the increase in cancer deaths may be a false finding. Nevertheless, the overall picture from this trial is not a compelling one for aspirin use for prevention of either cardiac or cancer deaths.
Should healthy people take a daily aspirin?
In general, the answer seems to be no — at least not without first consulting your physician. Despite being available over the counter and very inexpensive, aspirin can cause serious side effects, including bleeding. This risk goes up with age. So, even though it seems like a trivial decision, if you are healthy with no history of cardiovascular problems, don't just start taking aspirin on your own.
However, there are likely select healthy patients who have a very high risk of heart attack based on current smoking, family history of premature heart attacks, or very elevated cholesterol with intolerance to statins, for example, who might benefit. Therefore, the decision to start aspirin should involve a detailed discussion with your physician as part of an overall strategy to reduce cardiovascular risk. If you are already taking aspirin for primary prevention, it would be a good idea to meet with your physician and see if you might be better off stopping.
Follow me on Twitter @DLBHATTMD
About the Author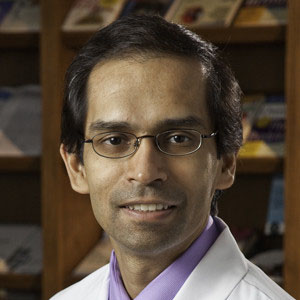 Disclaimer:
As a service to our readers, Harvard Health Publishing provides access to our library of archived content. Please note the date of last review or update on all articles.
No content on this site, regardless of date, should ever be used as a substitute for direct medical advice from your doctor or other qualified clinician.