Harvard Health Blog
Are protein bars really just candy bars in disguise?
ARCHIVED CONTENT: As a service to our readers, Harvard Health Publishing provides access to our library of archived content. Please note the date each article was posted or last reviewed. No content on this site, regardless of date, should ever be used as a substitute for direct medical advice from your doctor or other qualified clinician. 
I was traveling by air recently and eating my usual "lunch on the go"—a protein bar and an apple. Across the aisle, I noticed another passenger eating a candy bar. It made me think about recent studies documenting the deplorable state of the average American diet, and the rising rates of obesity.
Yet, at first glance, the snack he was enjoying and my quick lunch seemed similar. We were both eating a rectangular bar coated with chocolate icing. I wondered: is my protein bar really a healthier option or is it a lot more like a candy bar than I'd care to admit?
So, I carefully compared the nutritional contents of a Snickers Bar, a Luna Bar (Nutz Over Chocolate, my personal favorite) and, for good measure, a Nature Valley Oats 'n Honey granola bar. Here's what I found.
Calories. The Snickers bar had the most calories per serving (250). But the serving size of a Snickers bar was larger: 52.7 grams, versus 48 grams for the Luna Bar and 42 grams for the granola bar (both of which were 190 calories per serving). This means that, gram for gram, the calorie counts were similar.
Fat. The Snickers bar had 12 grams of fat. That's roughly twice as much fat as the other two bars, and more than a third of it was unhealthy saturated fat.
Sugar and salt. Again, the Snickers bar was the loser, with its 27 grams of sugar being well above the 11 grams in the granola bar and 10 grams in the Luna Bar. However, the salt content was lowest in the Snickers bar.
Protein. True to its billing as a high-protein food, one Luna Bar has 9 grams of protein — that's up to 20% of an entire day's requirement. The Snickers bar had 4 grams and the granola bar, 3 grams.
Fiber. To be considered "high-fiber," a food should have 5 grams of fiber per serving. Only the Luna Bar came close to this, with 4 grams of fiber.
Vitamins and minerals. The Luna Bar provides a decent dose of calcium (35% of your daily needs), iron (30%), folic acid (100%), and vitamin D (15%). Not bad! The other bars contained no significant amounts of these nutrients.
And one more thing…
Luna Bars are marketed as "The Whole Nutrition Bar for Women" because of the calcium, vitamin D, iron, and folic acid in each bar. So, if you're a woman, will these bars make you healthier? And what if a man (like me) eats these bars regularly?
It's true that women are more likely to develop osteoporosis than men, so it's important for women to get enough calcium and vitamin D. Women are more likely to become deficient in iron thanks to menstrual bleeding. And women of childbearing age should get enough folic acid to help prevent certain birth defects in their children. Even so, the amounts of the nutrients in a Luna Bar are unlikely to have much impact on the health of the average female (or male) fan.
So which snack will you choose?
When you get right down to it, a Snickers bar isn't all that much worse than many nutrition bars. For example, the difference in calories shrinks when the portion sizes are equalized. And the protein content of these bars won't make much difference for the person who already eats a well-balanced diet with other good sources of dietary protein. Nevertheless, I can't recommend a daily candy bar, although the occasional splurge probably won't harm you.
Remember, the "value" of any food has to be considered in the context of a person's overall diet, including the total balance of calories, protein, fat, and sugar consumed throughout the day. And let's not forget that the calories you burn through physical activity also matter a lot. I planned to work out as soon as I got home from my trip. I hope my fellow passenger was planning to do the same.
About the Author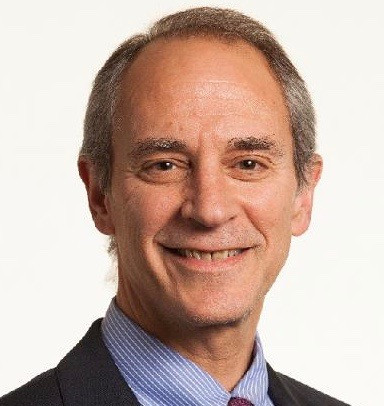 Robert H. Shmerling, MD, Senior Faculty Editor, Harvard Health Publishing
Dr. Robert H. Shmerling is the former clinical chief of the division of rheumatology at Beth Israel Deaconess Medical Center (BIDMC), and is a current member of the corresponding faculty in medicine at Harvard Medical School. …
See Full Bio
View all posts by Robert H. Shmerling, MD
Disclaimer:
As a service to our readers, Harvard Health Publishing provides access to our library of archived content. Please note the date of last review or update on all articles.
No content on this site, regardless of date, should ever be used as a substitute for direct medical advice from your doctor or other qualified clinician.
Comments
Oatmega bars are pretty good. They don't have a taffy texture. They are relatively low in sugar, and I don't believe they are supplemented with artificial sweeteners as quest bars are (for some reason I feel ill if I eat those with artificial sweetener). They are moderate in fat. and they have about 14 grams of protein. Pretty moderate bar.
Paula Joshua
January 23, 2016
Your observation about protein bars is right on point. For those ladies looking to lose some weight, another viable article can be found at atcemsce.org/the-truth-about-best-diet-pills-for-women/. For those convinced protein bars offer better nutritional value than the regular, be sure to read the ingredients list before purchasing any brand.

Do not be fooled by the name of the protein or regular candy bar, for due to poor regulation by the Food and Drug Administration most are able to exagerate with wild claims.
Joe Mara
January 23, 2016
Dear Robert,
it is true that protein bars include or enriched with more vitamins which are good for the body, but as much as I know, most of the vitamins aren't absorbed when taken from artificial foods as we maybe would have wished.
Compared to vitamins taken through natural foods like fruits and vegetables, the winner is the natural foods.
I therefore thing and as you mentioned that a well-balanced meal made of natural foods is highly essential and anything else should be complementary, but not a replacement to.
Gabriela
December 23, 2015
Thank you very much for your interesting article.
Michael
December 21, 2015
It's quite obvious from reading the labels on protein bars that they are not wise choices on a regular basis.

I used to consider them as on-the-go, immediate feedings for protein after workouts yet the label and the appearance of the product made it clear I was making a nutritional mistake.

To me, they are far more junk than a decent food choice. I'm talking more about the bars for weightlifters, not the choices like Luna bars and the like, which are far less offensive to your body. Those "types" of products likely don't provide much value, yet they are not "food porn" either.
k. marotta
December 20, 2015
I worry that both "protein" and candy bars resort to ostensible nutrients like "soy protein" to beef up "protein" content when this stuff is often pesticide-fortified Frankenfood from Monsanto and other evil outfirts (Dow Chemical, shudder) trying to ruin the real supply of real produce, which when you study for instance white rats for a few years and feed it to them gives them huge tumors about a third of the size of the rat torso. I can sympathize with the FDA and anyone ELSE who doesn't want to riddle innocent white rats with disease-producing Frandenfoods, but they shouldn't pretend they have and that the rats survived. They just take Monsanto's word that their products, famous for despoiling and ruining crops like Indian cotton that have been superb for eons, are healthy. And the republicans keep them nearly destitute so that they CAN'T test much. But it's our FOOD supply and we should KNOW if it's pesticide disguised as an ear of corn or a block of soy protein.
Eloise Thornton
December 16, 2015
Remember, though, protein bars should not be used to replace meals on a regular basis – only if you are really in a crunch for time and have no other way to eat a meal. Instead, protein or meal replacement bars work great to hold you over and stave off your hunger until you have time to sit down and eat a proper meal consisting of whole foods.

Eloise Thornton
Greets!
Jordan Muse
December 15, 2015
So many people understand this, but are still confused about the ratio of carbs to protein when choosing a bar. There's quite a bit of information out there and your goal matters, but it might be nice to have a follow-up article that assists with ratio and what that means!
I think most protein bars on the market are really just candy bars infused with protein. Some of the ones that I have found to be better and more true to a healthy on the go bar are:

Quest (questnutrition.com)
SIX PAC OTG (sixpac.com)
Muscle Pharm (musclepharm.com)

SIX Pac actually talks about this on their site as do the others.

Just my thoughts…
Commenting has been closed for this post.
Free Healthbeat Signup
Get the latest in health news delivered to your inbox!