By

Patrick J. Skerrett

, Former Executive Editor, Harvard Health Publishing
To get or stay healthy, many people focus on exercising more, eating better, or quitting smoking. Getting recommended vaccinations is another relatively simple strategy for health that an alarming number of Americans overlook.
Vaccination isn't just for kids. Adults should get immunized against infectious agents that cause the flu, pneumonia, whooping cough (pertussis), shingles (herpes zoster), and more. The latest schedule for adult immunization has been published in the Annals of Internal Medicine.
Each year, the Advisory Committee on Immunization Practice (ACIP) reviews and updates the schedule. This year's version includes a few changes from 2012. The ACIP now recommends that people with compromised immune systems get a second anti-pneumonia vaccine. It also says that all adults age 65 and older should get the tetanus, diphtheria, and pertussis (Tdap) vaccine, as should pregnant women with each pregnancy. The table below lists the main overview. There are three-plus pages of footnotes and explanations, so check with your doctor to see which immunizations you may need.
(A larger printable version of the table along with the full ACIP recommendations are available for free from the Annals of Internal Medicine.)
When it comes to adult immunization, Americans aren't doing very well. (Children's immunization is no better — we'll take that up later.) "Too few adults are taking advantage of the protection from vaccines, leaving themselves and those around them at greater risk of vaccine-preventable diseases," said Dr. Howard Koh, formerly professor of public health at Harvard School of Public Health and now the assistant secretary for health at the U.S. Department of Health and Human Services, in a Centers for Disease Control and Prevention news conference about adult vaccination rates.
A new report from the CDC using 2011 vaccination data detailed the shortfalls:
66.5% of Americans 65 years and older got the pneumococcal vaccine
12.5% got the Tdap vaccine
16% got the shingles vaccine
36% got the  hepatitis A or B vaccine
Low rates of Tdap vaccination could be one reason for the rise in whooping cough. In 2012, there were 42,000 cases of whooping cough in the United States, more than 9,000 of them in adults. "That's the highest number that we have seen in this country in a single year since 1955," said Koh. Many youngsters get the disease, which killed 18 children last year, from an adult.
In addition to protecting yourself from an infectious disease, immunization also protects others, including those who can't get vaccinated for medical reasons or those who choose not to. If you aren't carrying an infectious agent, you can't spread it to a family member, friend, coworker, or fellow subway rider. Immunization also contributes to what's called herd immunity. The more people who are immunized, the smaller the odds that someone who isn't immunized or resistant will come into contact with the infectious agent. You can see a video of how herd immunity works on the Harvard Health website.
About the Author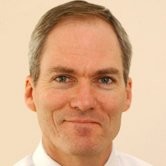 Patrick J. Skerrett, Former Executive Editor, Harvard Health Publishing
Pat Skerrett is the editor of STAT's First Opinion and host of the First Opinion podcast. He is the former editor of the Harvard Health Blog and former Executive Editor of Harvard Health Publishing. Before that, he was editor of …
See Full Bio
View all posts by Patrick J. Skerrett
Disclaimer:
As a service to our readers, Harvard Health Publishing provides access to our library of archived content. Please note the date of last review or update on all articles.
No content on this site, regardless of date, should ever be used as a substitute for direct medical advice from your doctor or other qualified clinician.