Harvard Health Blog
A logical approach to treating erectile dysfunction
ARCHIVED CONTENT: As a service to our readers, Harvard Health Publishing provides access to our library of archived content. Please note the date each article was posted or last reviewed. No content on this site, regardless of date, should ever be used as a substitute for direct medical advice from your doctor or other qualified clinician. 
Thanks to an aging population and a lot of direct-to-consumer advertising, many American men of a certain age know to ask about the "little blue pill" or similar medications if they develop erectile difficulties. But is an erectile dysfunction (ED) drug like sildenafil (Viagra) or its competitors always the best place to start? That's an open question, especially among men with low levels of testosterone.
Testosterone first?
Before Viagra appeared on the scene in 1998 and transformed the treatment of erectile dysfunction, testosterone was an important medical therapy for it. Testosterone is central in the male sexual response, including the desire for sex and the mechanics of triggering an erection.
To be sure, getting more of this hormone isn't a universal solution for ED. Some men with erectile problems have perfectly normal amounts of testosterone. Many doctors won't consider prescribing testosterone unless certain other symptoms are also present, such as decreased desire for sex (libido) and fatigue. And boosting testosterone doesn't always improve erections. But it is an option on the table for men with low testosterone.
"It's well established that testosterone by itself, for men with sexual dysfunction that includes erectile dysfunction, can improve erections in the majority of men who take it," says Dr. Abraham Morgentaler, an associate clinical professor of urology at Harvard-affiliated Beth Israel Deaconess Medical Center.
Dr. Morgentaler is also the founder and director of Men's Health Boston, which treats many men with low testosterone. At the clinic, "our first choice for men who have low testosterone and erection problems is to give them testosterone and not sildenafil," says Dr. Morgentaler, the author of Testosterone for Life. "Improved doesn't always mean adequate, though, so, it is not unusual to add sildenafil or a similar medication if a man still is not satisfied with quality of his erection with testosterone therapy alone."
One potential advantage to the "testosterone first" approach is that could make it unnecessary to take a pill in the anticipation of a sexual encounter. Also, men with low testosterone and symptoms may experience extra benefits of testosterone replacement, such as more "pep" and more desire for sex in the first place.
Call in the cavalry?
The current ED medications belong to a class of drugs known as PDE-5 inhibitors. They enhance blood flow to the spongy tissues in the penis, which creates an erection. Several competitors have since leapt into this lucrative market: tadalafil (Cialis), vardenafil (Levitra), and avanafil (Stendra).
Today, one of these drugs is usually the first treatment a primary care doctor recommends for erectile complaints—not testosterone. That's because they tend to work more reliably than testosterone, and the response is usually quicker. But like testosterone, they don't work for about 30% of men who try one.
Questionable combination
Men with ED who also test low for testosterone may be offered a hormone boost, frequently in the form of a rub-on gel applied daily, in addition to an ED drug. Does this make a difference? To find out, a team of researchers based at Boston University Medical School conducted a study involving 140 men with low testosterone. Half took Viagra and used a daily testosterone gel, while the other half took Viagra and used a placebo gel.
Adding testosterone to Viagra didn't make a difference. Erections, desire for sex (libido), and sexual activity were the same in both groups.
"One of the central findings of the study is that sildenafil works extremely well," says Dr. Matthew Spitzer, the lead author of the study, which was published in the Annals of Internal Medicine.
The researchers speculate that Viagra may supercharge the process that creates erections beyond the point at which testosterone could add anything more. In other words, for these men the Viagra worked so well that there was little room for improvement. "Once a guy has a good erection," Dr. Morgentaler says, "how are you going to make him do better on testosterone?"
A logical approach
More and more, erectile dysfunction is being viewed as a systemic medical problem. In some studies, ED is like the canary in a coal mine for a future heart attack. That's because ED is often due to atherosclerosis—the same artery-clogging process that usually precedes heart attacks and strokes. So it should be approached more systematically than just starting with an ED drug.
If a man notices he is having trouble getting or sustaining an erection, and other things in his life are relatively stable, then a conversation with a doctor is in order. A blood test for testosterone is a good next step. If the testosterone level is low, then trying testosterone replacement makes sense. If that doesn't improve erections, then it's time to try an ED drug.
About the Author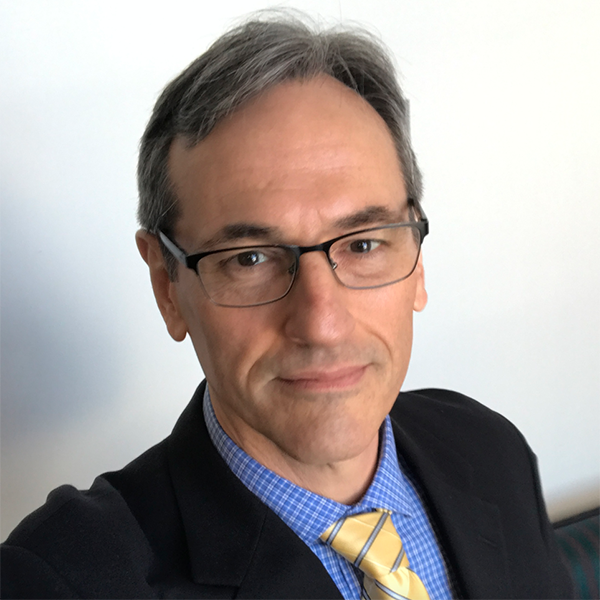 Disclaimer:
As a service to our readers, Harvard Health Publishing provides access to our library of archived content. Please note the date of last review or update on all articles.
No content on this site, regardless of date, should ever be used as a substitute for direct medical advice from your doctor or other qualified clinician.
Comments
Viridian Health
January 12, 2013
I think the trick here is to not make everything colourful. Although some of these get away with it.
Marilee Scates
December 19, 2012
Good post. I learn something more challenging on different blogs everyday. It should at all times be stimulating to learn content material from different writers and practice just a little one thing from their store. I'd choose to use some with the content on my blog whether you don't mind. Natually I'll offer you a hyperlink on your net blog. Thanks for sharing.
Virginia Sparrow
December 13, 2012
Very nice blog post! I loved reading an article like this. Hope you may post more interesting article like this. Keep up the good work.
veyromax
December 11, 2012
Natural Cure for Erectile Dysfunction
There are several forms of treatment based on natural and herbal products.
Natural products useful in combating impotence or erectile dysfunction (DE) promote circulation, although scientists are increasingly inclined to assess hormonal issues, neurological, and psychological, that make this beneficial action.
The truth is that a more detailed education about depression, anxiety and stress, natural remedies provide more appropriate, but today there are already several very commonly used herbal supplements for the treatment of sexual dysfunction by psychological factors such as , St. John's wort for depression and for anxiety kava kava. But to address the problem in a more direct, is also considered very beneficial to use any natural product that improves circulatory health of a man.
Japanese medicine veyromax also offers solutions including herbs and psychological exercise. They say that a different way of considering sex can lead to cure man's own body using their psychic. The Japanese suggested erotic massage and meditation on his own.
Wow… Has anyone thougth about getting men off the couch and exercising and eating healthy. All that improves circulation which is what ED is about. I have read studies that correlate exercise (or lack of) with ED and also number of hours a week watching TV!
Wow…. I watch maybe an hour of tv per week. Just a few minutes in the morning to check the daily weather and stock start. My job involves quite a bit of walking. Sometimes up to ten miles per day. I weigh 183lbs. and am 5'8″. I use a woody and would have a hard time functioning sexually without it. I think the studies you have read are flawed. I would consider the source as well as the funding.
Robert Patrick
November 28, 2012
men health problems like erectile dysfunction are best to be treated by herbal medicines.
Commenting has been closed for this post.
You might also be interested in…
Harvard Men's Health Watch
Reading Harvard Men's Health Watch each month is the simplest, easiest thing you can do to improve your health. In today's fast-paced, information-packed world, it's not always easy to do the right thing for yourself. But a few minutes each month with Harvard's physicians in the pages of Men's Health Watch can help you reduce your stress, lower your blood pressure, reduce your cancer risk, ease your joint pain, and live a healthier life.
Read More
Free Healthbeat Signup
Get the latest in health news delivered to your inbox!