Cancer
6 healthy protein choices when cutting back on red meat
ARCHIVED CONTENT: As a service to our readers, Harvard Health Publishing provides access to our library of archived content. Please note the date each article was posted or last reviewed. No content on this site, regardless of date, should ever be used as a substitute for direct medical advice from your doctor or other qualified clinician. 
Red meat hasn't been getting very good press lately. Meat-heavy diets have been linked to increased risks of developing heart disease, diabetes, and some cancers. New findings from two long-term studies now indicate that eating lots of meat, especially processed meat, may also shorten your life.
Turning vegetarian, or even vegan, isn't necessary. But as we write in the June issue of the Harvard Men's Health Watch, it does make sense to cut back on red meat and add in healthier sources of protein.
Meat and mortality
The new warning on red meat comes from a study of nearly 125,000 female nurses and male health professionals, whose diet and health have been followed by Harvard School of Public Health researchers for more than two decades. During this period, about 24,000 of the participants died from cardiovascular disease or cancer.
People in the study who ate the most red meat tended to die younger, and to die more often from cardiovascular disease and cancer. They also tended to weigh more, exercise less, smoke more, and drink more alcohol than those who ate less red meat. Yet even when the researchers compensated for unhealthy lifestyle factors, mortality and meat remained associated.
Compared to eating less than one serving a day of red meat, adding one daily serving increased the chances of dying during the study period by 13%. (A serving is three ounces, about the size of a deck of cards). Red meat meant beef, pork, lamb, and hamburger. For every extra serving of processed meat (foods like hot dogs, bacon, and cold cuts), the increase was 20%.
"This study provides clear evidence that regular consumption of red meat, especially processed meat, contributes substantially to premature death," said Dr. Frank Hu, one of the senior scientists involved in the study and a professor of nutrition at the Harvard School of Public Health.
Substituting healthy proteins
Cutting back on red meat offers a life-extending dividend. In the Harvard study, adopting a diet with less than half a serving of red meat a day could have prevented about 1 in 10 deaths, says Dr. Walter Willett, a senior scientist on the team and chair of the departments of nutrition and epidemiology at the Harvard School of Public Health.
Swapping out red meat for more healthful protein sources is another life-extending option. Six good choices include:
fish
chicken and turkey
nuts
beans
low-fat dairy products
whole grains
Replacing one serving a day of red meat with one of these options reduced mortality in the study by 7% to 19%.
Of course, these numbers apply to a large group of people. How switching will affect you is hard to predict. It's a good bet that reducing meat consumption—particularly processed meat—is likely to score you an advantage. "Making these kinds of decisions is like being a smart gambler," Willett says. "Nothing is guaranteed, but this is putting the odds in your favor."
About the Author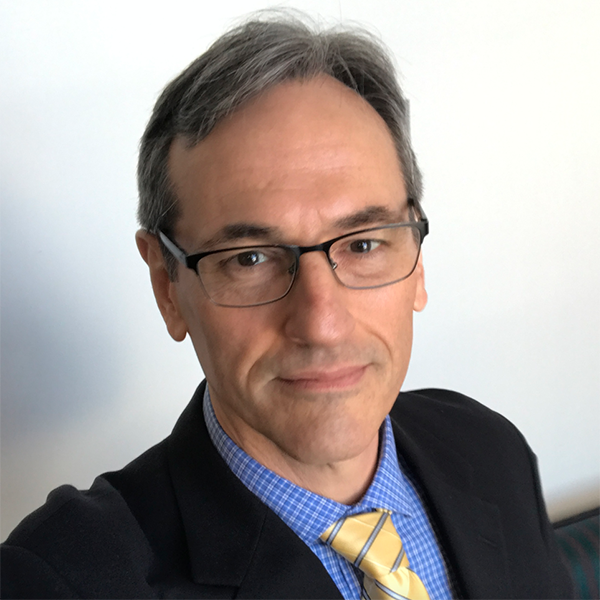 Disclaimer:
As a service to our readers, Harvard Health Publishing provides access to our library of archived content. Please note the date of last review or update on all articles.
No content on this site, regardless of date, should ever be used as a substitute for direct medical advice from your doctor or other qualified clinician.
Comments
Paul F Davis
August 5, 2012
Thank you for valuing and emphasizing environmental integrity and public health.
Totally agreed that red meat is dangerous. In fact, red meats are the root causes of many diseases such as gout, heart burn, diabetes etc.

Chloe
Great article. Cutting out the red meats can really be done.
Thanks for giving us a tip by sharing this 6 healthy protein foods. Its very important now a days to know more information in related to food that we intake. Yup I agree that Meat-heavy diets have been linked to increased risks of developing heart disease, diabetes, and some cancers.
Good Post! I am a doctor and I mus add here that excessive amounts of red meat can lead to a higher risk of osteoporosis due to an acid by product from digesting very large amounts of protein.
Living a healthy life is essential. Because of their unhealthy life styles, many die. With proper health care practice, one can live a long, happy life.
There is nothing in the article that discusses drugs dosed to animals or pesticides/herbicides/pollution that the animals ingested in feed or inhaled. It takes much longer to raise a cow or pig vs. poultry, so their exposure to toxins is greater if not raised organically. Perhaps this also factors in on the health risk of consumption. It would be beneficial to compare organically raised vs. that which is purchased in a grocery store. Then we will know the effect of the actual red meat rather than the combined effects that include toxins they have been exposed to and are in the meat.
Thanks for encouraging me to revisit this article. The men in my family love meat. With this being summer and the holiday season (July 4th) right around the corner, I will share this article and encourage them to understand when I serve less meat. I will seek to find more organic grain fed, bacon, ham and chicken sausage.
Shirley, MS, LPC
I've been wondering whether turkey or chicken cold cuts or smoked fish would be considered a healthy protein or not, given that they are a processed meat, but not a red meat.
Basil Leonard
June 24, 2012
What about whole wheat. Dr William Davis wrote a book Wheat Belly. I read it and it makes some sense to me,especially when I followed it and it solved all my health problems with digestion and skin itch etc etc. Why has there been no mention of it's publication either pro or con?
I would like to see some feed back from H.H. Thanks for having such an important and useful
Web Site!!! Basil Leonard
Christine Johnson RN LMFT
June 30, 2012
I don't that author or that book, but anyone can write a book! I'd look for solid research–like studies involving 125,000 individuals over a twenty year period–before I drew any conclusions or made any changes.

If you don't like wheat, for whatever reason, there are loads of other whole grains. Barley, quinoa, rye, oats, buckwheat (it is not a wheat), kamut, wild rice, millet, popcorn, spelt…. All are grains easily obtained in most cities and online! All are easy to prepare–I steam mine (same amount of grain and water in the upper chamber, maximum water in the lower chamber, plug it in and let it go). Except the popcorn, of course.

But I wouldn't (and you shouldn't) take the word of someone who wrote a book. Anyone can write a book, not everyone knows what they are talking about and not everyone has the moral integrity to only write the truth.
Alan Mcormik
June 23, 2012
Soy foods increase the body's requirement for vitamin D.
David Terence
June 23, 2012
Tofu contains soy and soy is no good as Trypsin inhibitors in soy interfere with protein digestion and may cause pancreatic disorders. In test animals soy containing trypsin inhibitors caused stunted growth.
Edison Donld
June 19, 2012
This is very good information. A healthy food makes your mind and body healthy.
Paul Blackburn
June 18, 2012
Thanks for the information. It will really help my diet and improve my health better.
Red meat, particularly processed red meats like bacon, sausage, and hot dogs, may increase a person's risk of developing type 2 diabetes. The more processed or unprocessed red meat a person eats, the greater the risk, according to a new study in the American Journal of Clinical Nutrition. I'm a chef & this is a good info.
Sincerely-
Mark
Zakir Hussain
June 11, 2012
Those days are gone by. Recently researches proved that expectation of heart decrease due to red meat eating and cholesterol enhancement is simply false. Cholesterol is the element that used by our body to repair cell wall. Sometimes wall damage happens because of inflammation and cholesterols remain present there, it does not mean that they are the cause of such problems. we can consider them as firemen who went their for protecting.

So, keeping a healthier balance of Omega 6 and 3 fatty acids are required to 4:1.The best choice for you to buy wild,grass fed,forged and natural meats that contain a well balance comparing with industrially produced meats. But there is always exceptions. You might be get it hard to find such meats that recommended above. So always stick with certified ,organic meat producers for staying in safe side. How you will be sure that the company selling meat is telling truth? just go to their webpage and check out their publications, find local reviews about them and search for Rip off report.

Also make sure that meat is addictive or preservative free , verify the farms claim about it as well before buying meat.
Christine Johnson RN LMFT
June 30, 2012
Research can "prove" nothing. It can only disprove.

It might support a contention, it could produce a theory, but it proves nothing.
Bill Morten
June 30, 2012
This sounds like the view point of someone that does not want to give up meat consumption, and is looking for simplistic reasons to continue to do so.
Thanks, that is interesting. However just one thought. It is stated the 'unhealthy lifestyle' was compensated for well how? Was this simply you broken down to say,the meat eaters into 2 groups, those that were overweight and those who were not and then compared the not overweight people with the non meat eaters? This is pretty simplistic. You would have to only look at meat eaters that were not overweight, light drinkers, who exercised, non smokers,etc with a like group of non meat eaters, who grew up and lived in the same environment and geographical location, eating the same foods as children.

There are so many variables to take into account.

I would really like to know the answers!

Thanks

Maggie
Broccoli and artichoke are both good in protein, too – around 16 grams in a pound of each.
cazare costinesti
June 10, 2012
I didn`t know suck things about this meat.
In our days everything is bad for our organism.
In Romania we have many toxic incredients in our food.
No tickets about E to info people what is toxic or not.
Darrel Fredrick
June 10, 2012
One that isn't mentioned which is also a really good substitute is tofu. Tofu doesn't really fall under the grain category and it can be used in many good recipes. But really interesting article.
This is a very intresting research, especially in an age when healthy diet is very important for good and healthy living.
Commenting has been closed for this post.
Free Healthbeat Signup
Get the latest in health news delivered to your inbox!