Allergies
What's causing your itching, teary eyes?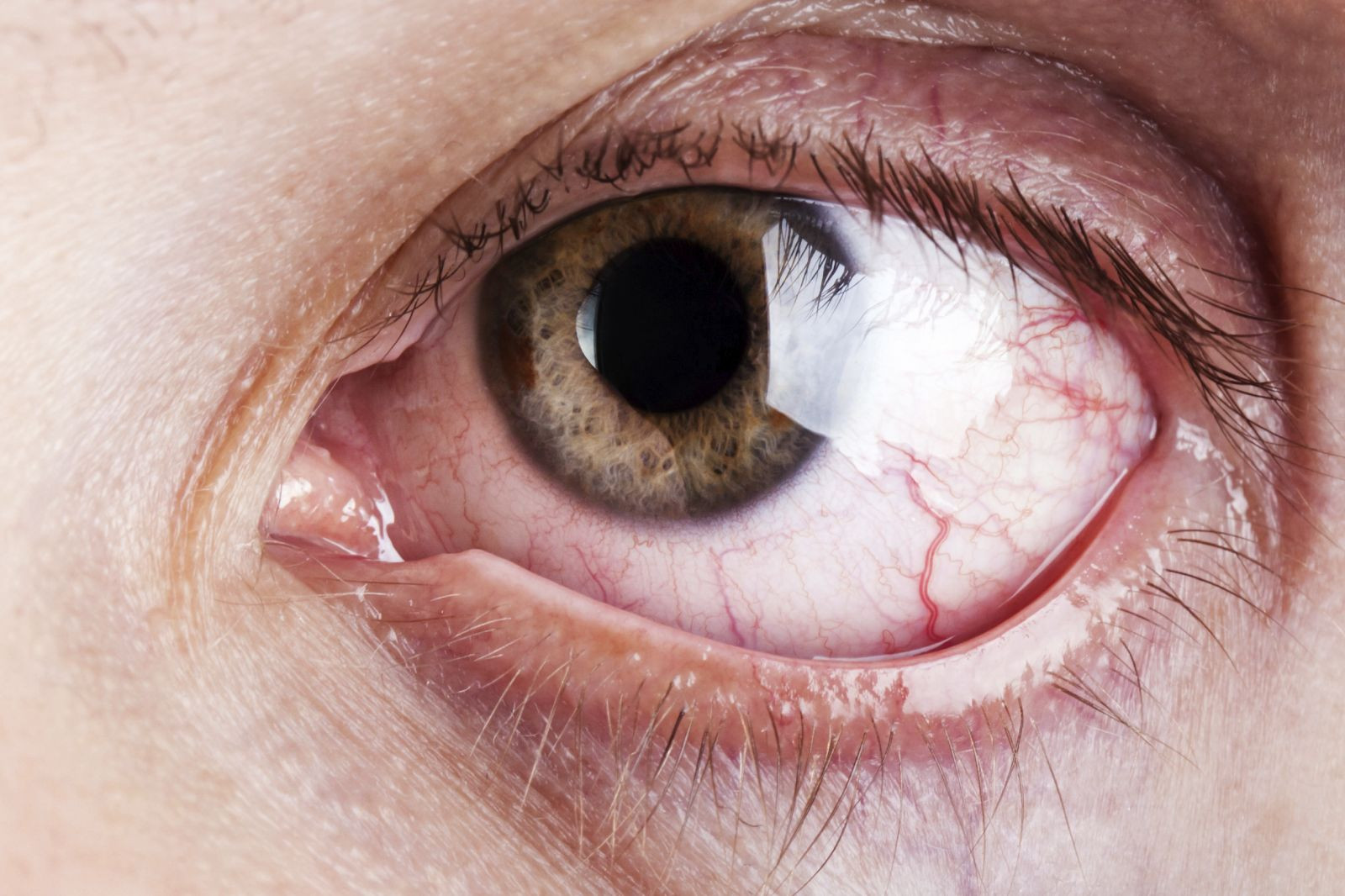 Do your eyes itch after you've been near a cat? Do they puff up or run with tears when pollen is in the air?
Allergies of the eye affect about 20% to 40% of Ameri­cans each year and are on the rise. The same inhaled airborne allergens—pollens, animal dander, dust mite feces, and mold—that trigger allergic rhinitis can lead to allergic conjunctivitis (inflammation of the con­junctiva, the lining of the eye). Both conditions are IgE-mediated allergic responses. It's not surprising that people with one of these conditions often suffer from the other as well. Some 95% of people with aller­gic conjunctivitis have allergic rhinitis, according to one estimate.
Allergic conjunctivitis, also called ocular allergy, is predominantly a disease of young adults, as symp­toms typically decrease with age. More than half of eye allergies are seasonal; the rest are perennial. The symptoms are itchy and red eyes, tearing, edema (swelling) of the conjunctiva or eyelid, and a mucous discharge. Although it can be uncomfortable, you can rest assured that uncomplicated allergic conjunctivitis is not a threat to vision.
Dry eye, most often seen in older people, is a condition that mimics allergic conjunctivitis but is actually a sign of an irritated eye. Dry eye can also coexist with allergic conjunctivitis. The affliction paradoxically results in excessive tearing, because aging brings about deterioration in the composi­tion of tears. "Young" tears are viscous like oil and lubricate the eye well, whereas "old" tears are thin and watery. As the eye struggles to cope with the increased irritation caused by the friction of the eye­lid, the result is an overabundance of tears. Dry eye often responds to regular use of over-the-counter lubricating eye drops.
Diagnosing allergic conjunctivitis
Seasonal and perennial allergic conjunctivitis usu­ally can be confirmed by your doctor based on your symptoms. Testing is not usually needed to diagnose the condition, but skin testing may help identify the allergens. If your symptoms don't quickly respond to treatment, see your doctor in case you have a more serious eye condition.
Treating allergic conjunctivitis
Avoidance is your first line of defense. If you are aller­gic to cats, stay away from them, or at least don't touch your eyes when you're near one, and wash your hands immediately after touching one. If pollen is your nem­esis, keep your windows closed and an air purifier or air conditioner going in pollen season. Also, don't rub your eyes, because rubbing causes mast cells in the conjunctiva to release their histamine and other inflammatory chemicals, which worsens symptoms. Use artificial tears (available without prescription) frequently for relief and to dilute allergens in the eye. Following are some common drug treatments.
Oral antihistamines. For occasional symptoms, allergic conjunctivitis can be treated with the newer generation of oral antihistamines, including the over-the-counter medications cetirizine (Zyrtec), fexofena­dine (Allegra), levocetirizine (Xyzal), and loratadine (Claritin) or the prescription antihistamine deslo­ratadine (Clarinex). However, keep in mind dur­ing an attack that eye drops work faster than oral medications.
Antihistamine/vasoconstrictor combinations. Over-the-counter eye drops containing both an anti­histamine and a vasoconstrictor, such as naphazoline/ pheniramine (Naphcon-A, Opcon-A, Visine Allergy Eye Relief) can be used for a few days for quick relief. You should, however, avoid regular long-term use of these medications, which can cause narrowing of the blood vessels of the eye and rebound redness, in which redness returns and may even be worse than before.
Mast cell stabilizers. Mast cell stabilizers in eye drops, such as cromolyn sodium, lodoxamide (Alo­mide), and nedocromil (Alocril), are often imprac­tical as they need to be taken four times daily and don't reach full efficacy for five to 14 days, but they provide an option for people with seasonal allergic conjunctivitis.
Antihistamines that also function as mast cell stabilizers. For symptoms that persist, switch to regular use of eye drops that have a dual-action anti­histamine that also acts as a mast cell stabilizer. Keto­tifen (Alaway, Zaditor) and olopatadine (Pataday) are available over the counter and are safe for long-term use. Alcaftadine (Lastacaft), azelastine, bepotastine (Bepreve), emedastine (Emadine), and epinastine (Elestat) are available only by prescription.
Corticosteroids. For allergic conjunctivitis that is very severe and doesn't improve with other medi­cations, there are prescription eye drops that contain corticosteroids, such as fluorometholone (Flarex, FML) and loteprednol etabonate (Alrex, Lotemax). However, these eye medications should only be used under the guidance of an ophthalmologist, because without proper monitoring, corticosteroid eye drops can cause glaucoma, cataracts, or a devastating viral infection that can lead to blindness.
Image: ia_64/Getty Images
Disclaimer:
As a service to our readers, Harvard Health Publishing provides access to our library of archived content. Please note the date of last review or update on all articles.
No content on this site, regardless of date, should ever be used as a substitute for direct medical advice from your doctor or other qualified clinician.
Free Healthbeat Signup
Get the latest in health news delivered to your inbox!