Heart attack and stroke: Men vs. women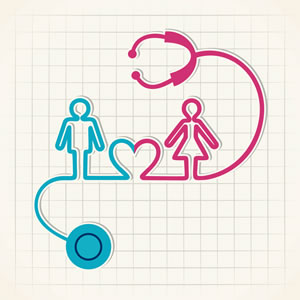 Photo: Thinkstock

The average age for a first heart attack in women is seven years older than in men.
For both men and women, cardiovascular disease is the leading cause of death. But their risks and symptoms can differ.
Cardiovascular disease is the No. 1 cause of death among adults of both sexes in the United States. But this unadorned statistic does not capture the differences in how the disease unfolds in men and in women. "Most of what we know about diagnosis and treatment of heart disease comes from research done on middle-aged men, so we are extrapolating from that data," says Dr. Nadita Scott, a cardiologist and co-director of the Corrigan Women's Heart Health Program at Harvard-affiliated Massachusetts General Hospital. As a result, ways in which the disease is different in women, who tend to be older when they develop coronary artery disease, have been under-recognized and under-investigated, she says.
To continue reading this article, you must
login
.
Subscribe to Harvard Health Online for immediate access to health news and information from Harvard Medical School.