Constipation: A connection to heart disease?
To be on the safe side, take steps to avoid straining.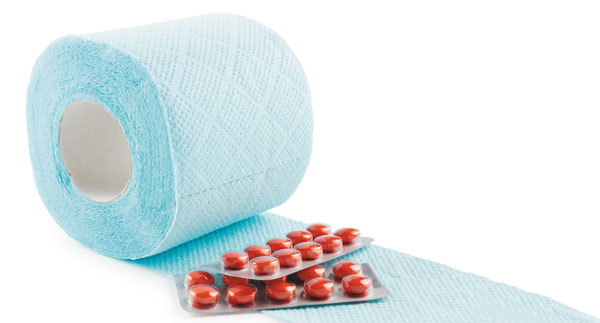 Avoid constipation and treat it with a healthy diet, good exercise habits —and laxatives, if needed.
Image: ChamilleWhite/Thinkstock
Nearly everyone has "occasional irregularity," as the laxative commercials say. But about one in five adults copes with a more chronic form of constipation, which is commonly defined as hard, dry, and small bowel movements that are painful or difficult to pass, and often occur less than three times a week. Now, new research hints of a possible link be-tween constipation and cardiovascular disease.
The study, in the March 2016 issue of Atherosclerosis, included more than 45,000 adults ages 40 to 79. Researchers divided the participants into three groups based on the frequency of their bowel movements: one or more times per day; once every two to three days, or one or fewer times every four days. After a follow-up that lasted just over 13 years, researchers found an association between infrequent bowel movements and a higher risk of dying of cardiovascular disease, especially death from stroke.
To continue reading this article, you must
login
.
Subscribe to Harvard Health Online for immediate access to health news and information from Harvard Medical School.