Trouble swallowing your medication? These tricks might help
Some simple techniques can make big pills go down more easily.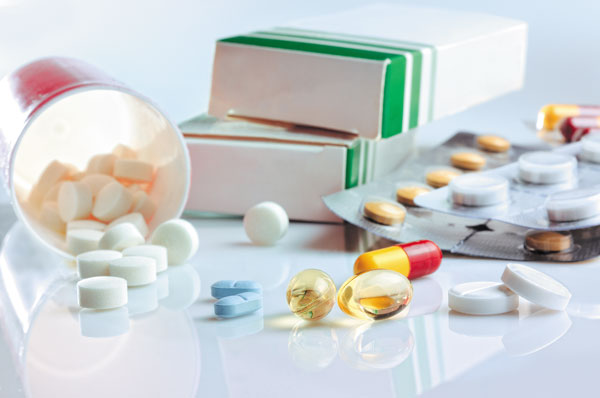 Image: Thinkstock
If you have trouble swallowing a pill, you're in the majority. In a Harris survey conducted a few years ago, 51% of women said they had experienced difficulty swallowing tablets or capsules. "We often see people who can swallow food and liquid just fine, but have difficulty with pills," says Denise Ambrosi, director of the Speech-Language Pathology Department at Harvard-affiliated Spaulding Rehabilitation Hospital. Ambrosi notes that some people have physical issues that affect their ability to swallow, while others have an aversion to taking pills.
How swallowing can go awry
Swallowing is a complex process involving many muscles and nerves that make up the pharynx, or throat. When you swallow a pill, your tongue pushes it to the back of your throat. Then, the epiglottis (a flap of tissue at the base of your throat) folds over your larynx (voice box), closing off the entrance to the trachea (windpipe). That sends the pill into the esophagus instead of the airways. Problems with the coordination of any of the nerves and muscles involved in the process can lead to choking or aspirating—inhaling foreign substances into your lungs—which can create inflammation and lead to pneumonia.
If you have persistent difficulty swallowing, pain during swallowing, or a sense that something is stuck in your throat, you should get an evaluation. "Maybe there's something causing the swallowing problems that would only be identified with an instrumental swallowing assessment," Ambrosi says. Start with your primary care physician, who will likely refer you to an ear, nose, and throat specialist or to a speech-language pathologist for that assessment.
To continue reading this article, you must
login
.
Subscribe to Harvard Health Online for immediate access to health news and information from Harvard Medical School.