4 vaccinations you may need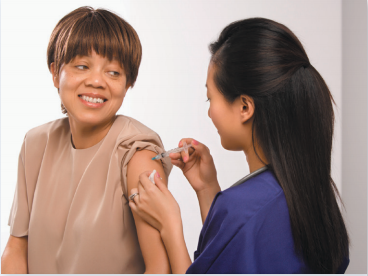 Image: Thinkstock
Keeping one step ahead of the flu is only part of the challenge. It's important to stay up to date with all recommended immunizations.
As you've witnessed, the world is changing fast these days. So are the bacteria and viruses that inhabit the world around us. As new strains develop and spread to different regions, scientists are constantly working to come up with ways to better protect us against them. "New vaccines are developed, existing vaccines are revised, and reasons to give older vaccines change," says Dr. Laura Riley, associate professor of obstetrics, gynecology, and reproductive medicine at Harvard Medical School. She adds that the possibility of new outbreaks, such as H1N1 influenza or a measles epidemic, also need to be considered.
Dr. Riley is one of 15 medical experts on the federal Advisory Committee on Immunization Practices. Each year the committee reviews volumes of evidence on outbreaks of communicable diseases throughout the country, the effectiveness of the vaccines currently used, and how well the vaccines work in the people who receive them. They then send their report to the director of the Centers for Disease Control and Prevention (CDC), who makes annual recommendations for vaccinations for every age group. The recommendations for 2015 are given in the table below.
To continue reading this article, you must
login
.
Subscribe to Harvard Health Online for immediate access to health news and information from Harvard Medical School.