What you need to know if you're taking multiple medications
To stay on your regimen, you'll have to be organized and learn about each of your drugs.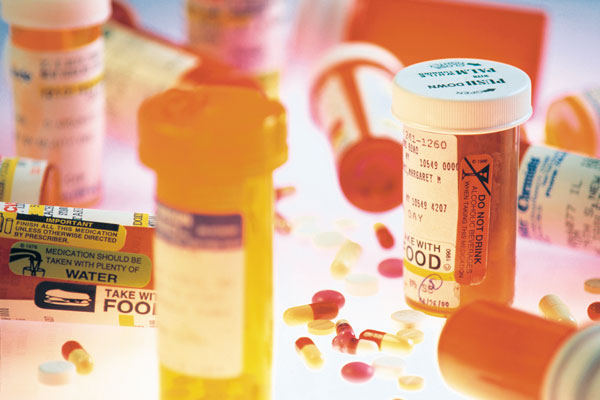 Many older adults take five or more prescription medications, increasing the risk of harmful drug interactions.
Image: Comsstock/Thinkstock
Taking several types of medications can be challenging. But this is something you have to get right. If you don't, you may have unwanted side effects, or you may not properly treat your chronic condition. "I see people who average 15 medications, and it's very difficult for them to juggle that many pills," says Joanne Doyle Petrongolo, a pharmacist at Harvard-affiliated Massachusetts General Hospital.
Juggling act
Polypharmacy—defined as taking five or more medications (including prescription medications, over-the-counter products, and herbal supplements) or taking more medications than medically necessary—comes with a number of risks. Chief among them are harmful drug interactions. "As the number of medications increases, the potential for drug interactions goes up, and there's an increased potential for side effects that can lead to emergency room visits and hospitalizations. For example, if you take several blood pressure medications, you may develop low blood pressure that could cause you to faint and be hospitalized," says Doyle Petrongolo.
To continue reading this article, you must
login
.
Subscribe to Harvard Health Online for immediate access to health news and information from Harvard Medical School.