How you can drive safely at night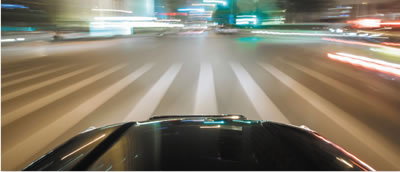 Changes in the aging eye may alter your night vision, but a few strategies can help you take to the road with confidence.
If you're over 50, you may be wondering if you should restrict your driving to the daylight hours. You may have read that your night vision declines at this age, or you may have noticed a little difficulty seeing in dim light. You may find glare from headlights bothersome.
Problems with night vision are the result of several changes to your eye that occur with aging. The iris muscles in your eyes grow weaker and less responsive, so that your pupils shrink and don't open as widely to let light in. Your lenses become a little yellowish-brown, so that less light passes through to the retina. Your retinas lose a few rods—the structures that are responsible for black-and-white night vision.
To continue reading this article, you must
login
.
Subscribe to Harvard Health Online for immediate access to health news and information from Harvard Medical School.