What to look for in a home treadmill
Find one with a comfortable deck, a strong motor, and features you'll really use.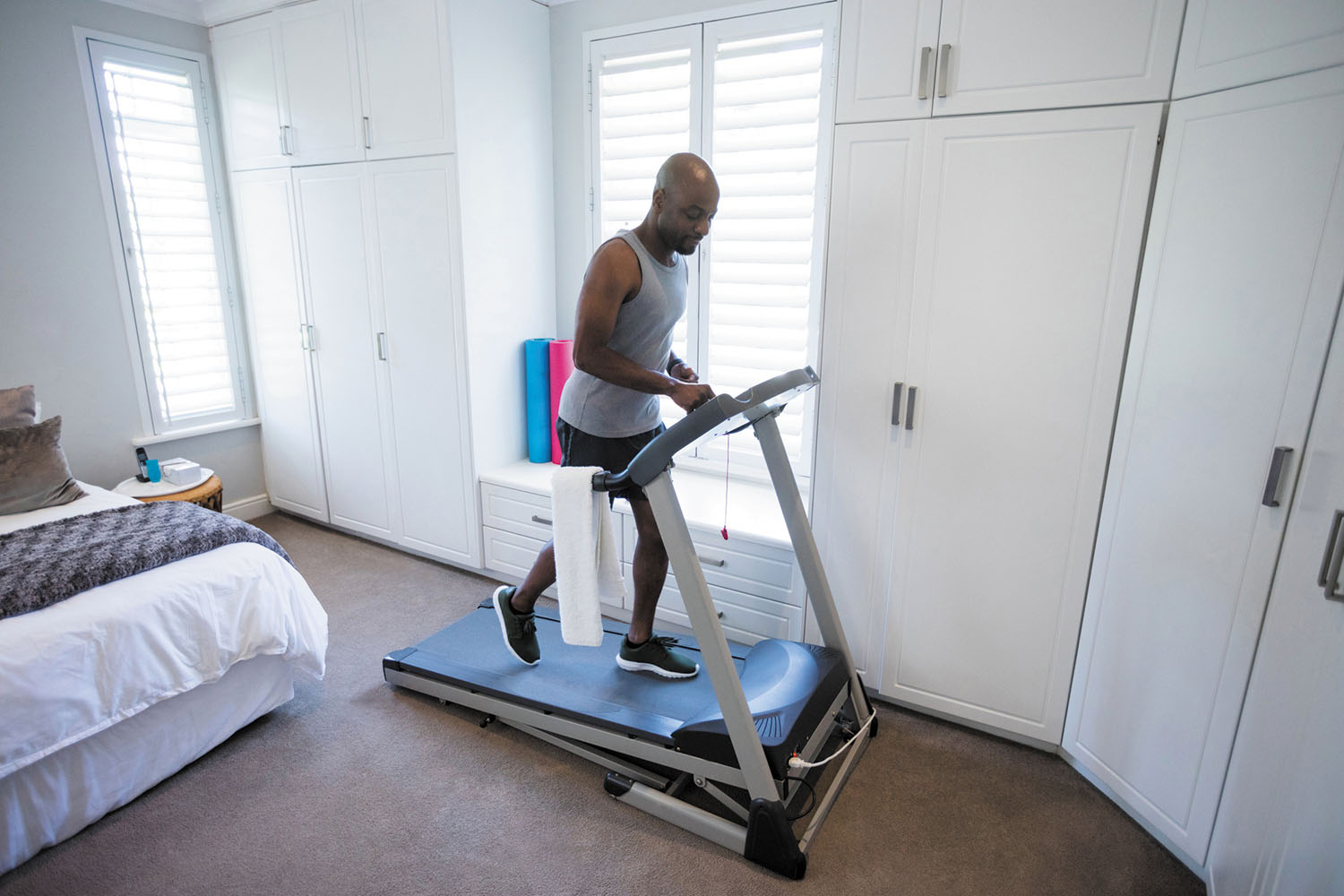 Image: © Wavebreakmedia/Thinkstock
If you believe that regular walking, jogging, or running provides enormous health benefits — as you know we do — there are two good reasons to consider a home treadmill, according to Dr. Aaron Baggish, associate director of the Cardiovascular Performance Program at Harvard-affiliated Massachusetts General Hospital. First, exercise outdoors can be challenging and even dangerous in bad weather. Second, if the inconvenience and time required to go to a mall or indoor track keeps you from exercising, being able to do it at home makes it much easier. If you have any balance, heart, or lung problems, make sure your doctor clears you for a home treadmill.
Treadmill shopping
Dr. Baggish recommends avoiding nonmotorized treadmills and opting for a motorized model. "You can get a good starter model for about $1,000, but it's easy to exceed that if you want all the bells and whistles," Dr. Baggish says. Before you make the investment, do a little homework first.
To continue reading this article, you must
log in
.
Subscribe to Harvard Health Online for immediate access to health news and information from Harvard Medical School.