Ask the doctor: Understanding the value of multivitamins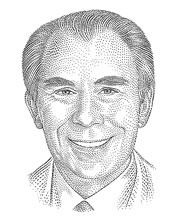 Anthony L. Komaroff, M.D.
Q. I'm confused by conflicting reports about the benefits of multivitamins. Should I take one?
A. What a simple, straightforward question! I wish I had a simple, straightforward answer. Here's the simple, uncomplicated part: foods rich in the major vitamins are indisputably good for our health. Most of the vitamins were first discovered because severe deficiency of them produced a particular disease. For example, deficiency of vitamin C caused scurvy. Such severe vitamin-deficiency diseases are rarely seen in the developed countries. However, eating foods rich in vitamins still brings benefits, beyond preventing such diseases. Vitamin-rich foods also reduce our risk of most of the major killers, including heart disease and many types of cancer.
To continue reading this article, you must
log in
.
Subscribe to Harvard Health Online for immediate access to health news and information from Harvard Medical School.