Staying Healthy
Night workers might benefit from daytime eating
Research we're watching
If you work the night shift, eating your meals during the day might help your health. A small trial found that people who followed night shift hours for 14 days and also ate some meals at night saw a rise in their blood sugar levels, potentially putting them at higher risk for conditions such as diabetes, obesity, and heart disease.
The study, published online Dec. 3, 2021, by Science Advances, assigned 19 young participants to follow a laboratory protocol that simulated night shift work hours. Half of the group ate some of their meals during the day and some at night, as people on the night shift often do. The other group ate all of their meals during the day. The researchers found that people in the nighttime meal group saw an average increase of 6.4% from their baseline blood sugar level. The people who ate only during the day did not see a significant increase in blood sugar.
This study shows that timing meals differently could potentially help night shift workers avoid some of the health risks associated with a late-night work schedule. But more study is needed to further explore the results.
Image: © YakobchukOlena/Getty Images
Disclaimer:
As a service to our readers, Harvard Health Publishing provides access to our library of archived content. Please note the date of last review or update on all articles.
No content on this site, regardless of date, should ever be used as a substitute for direct medical advice from your doctor or other qualified clinician.
You might also be interested in…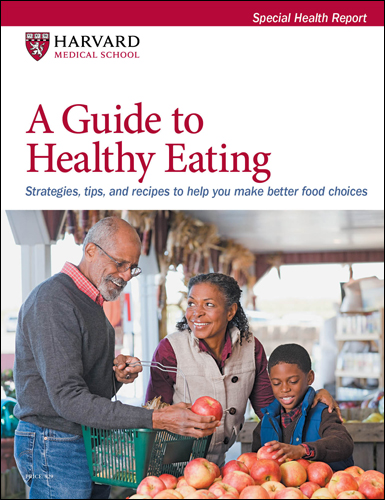 A Guide to Healthy Eating: Strategies, tips, and recipes to help you make better food choices
Eat real food. That's the essence of today's nutrition message. Our knowledge of nutrition has come full circle, back to eating food that is as close as possible to the way nature made it. Based on a solid foundation of current nutrition science, Harvard's Special Health Report A Guide to Healthy Eating: Strategies, tips, and recipes to help you make better food choices​ describes how to eat for optimum health.
Read More
Free Healthbeat Signup
Get the latest in health news delivered to your inbox!