Handwashing (and moisturizing) in the age of COVID-19
As COVID-19 began to sweep the country in early 2020, people who never thought too much about proper handwashing suddenly became much more diligent. Here's how to do the job right and also keep the skin on your hands from drying out.
How to wash
Use soap and lukewarm water (turn off the water while you're soaping) and clean for 20 seconds. Be sure to include the backs of your hands and the areas between your fingers and around your nails. Many experts recommend singing the song "Happy Birthday" twice to be sure you're washing for long enough. Rinse.

When to wash
Reach for the soap as soon as you come home from being outside and especially after shopping; after using the bathroom; after sneezing, coughing, or blowing your nose; before preparing food and before eating; and after touching pets.

How to moisturize
Pat your hands dry and rub on a pea-sized amount of a thick hand cream, salve, or ointment such as Cetaphil or CeraVe while your hands are still slightly moist. Products that come in a tube or jar tend to be more therapeutic than thinner lotions that you pump out of a bottle. Avoid moisturizers that contain fragrances or dyes; they can irritate dry skin. Also apply hand cream after you use hand sanitizer, which can be drying. If the skin on your hands is very dry or cracking, lubricate the skin while you sleep: apply petrolatum or a thick moisturizer like Neutrogena Norwegian Hand Formula before bed and slip on a pair of cloth gloves.
Image: okugawa/Getty Images
Disclaimer:
As a service to our readers, Harvard Health Publishing provides access to our library of archived content. Please note the date of last review or update on all articles.
No content on this site, regardless of date, should ever be used as a substitute for direct medical advice from your doctor or other qualified clinician.
You might also be interested in…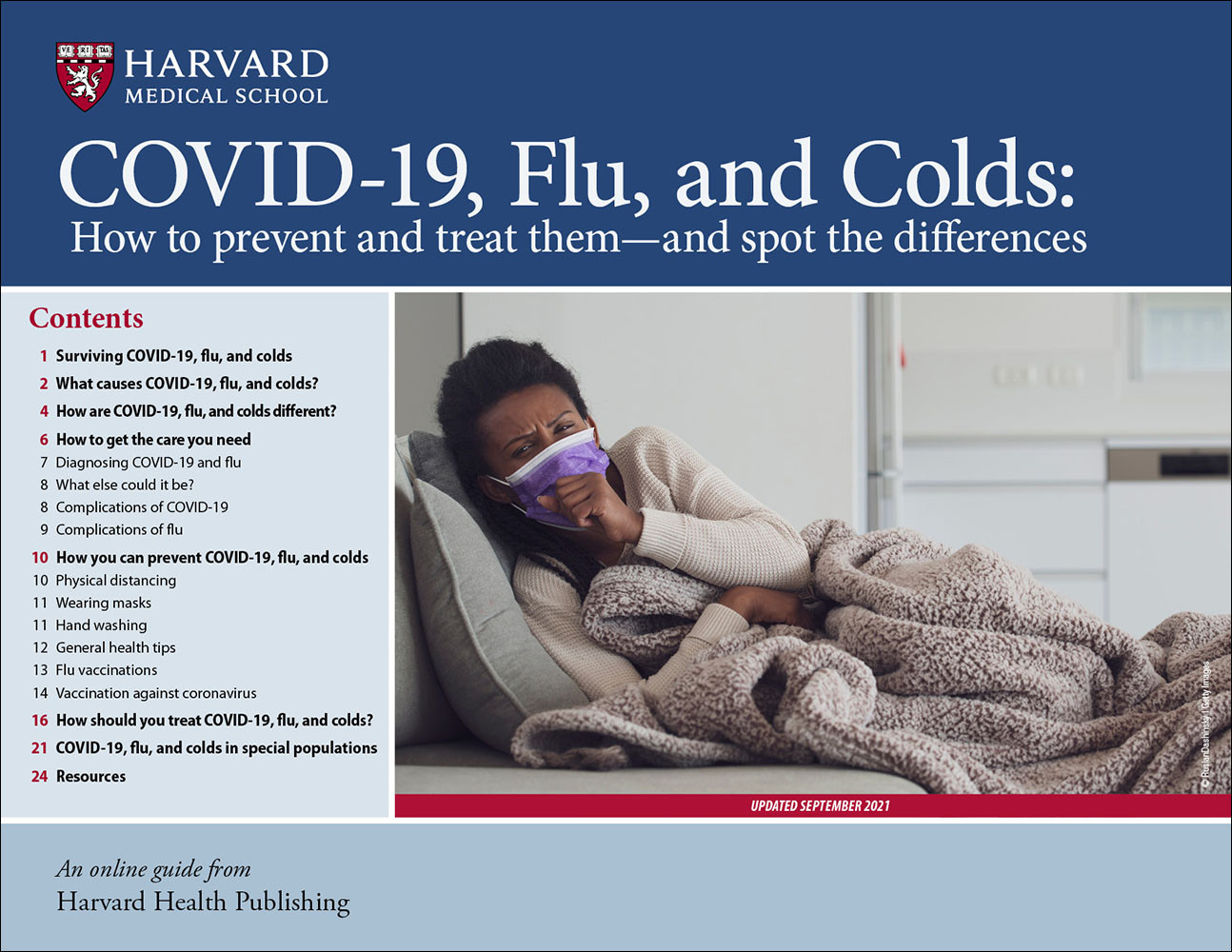 COVID-19, Flu, and Colds
Any given year, we'll collectively come down with one billion colds and up to 45 million cases of flu, while the number of new cases of COVID-19 keeps rising. In this guide, you will learn how to avoid getting any of these three viral infections, and, if you do get sick, what you can do to feel better. You'll also learn when your condition is serious enough to call a doctor. The report also provides specific information about high-risk groups for whom COVID and the flu can be very serious.
Read More
Free Healthbeat Signup
Get the latest in health news delivered to your inbox!