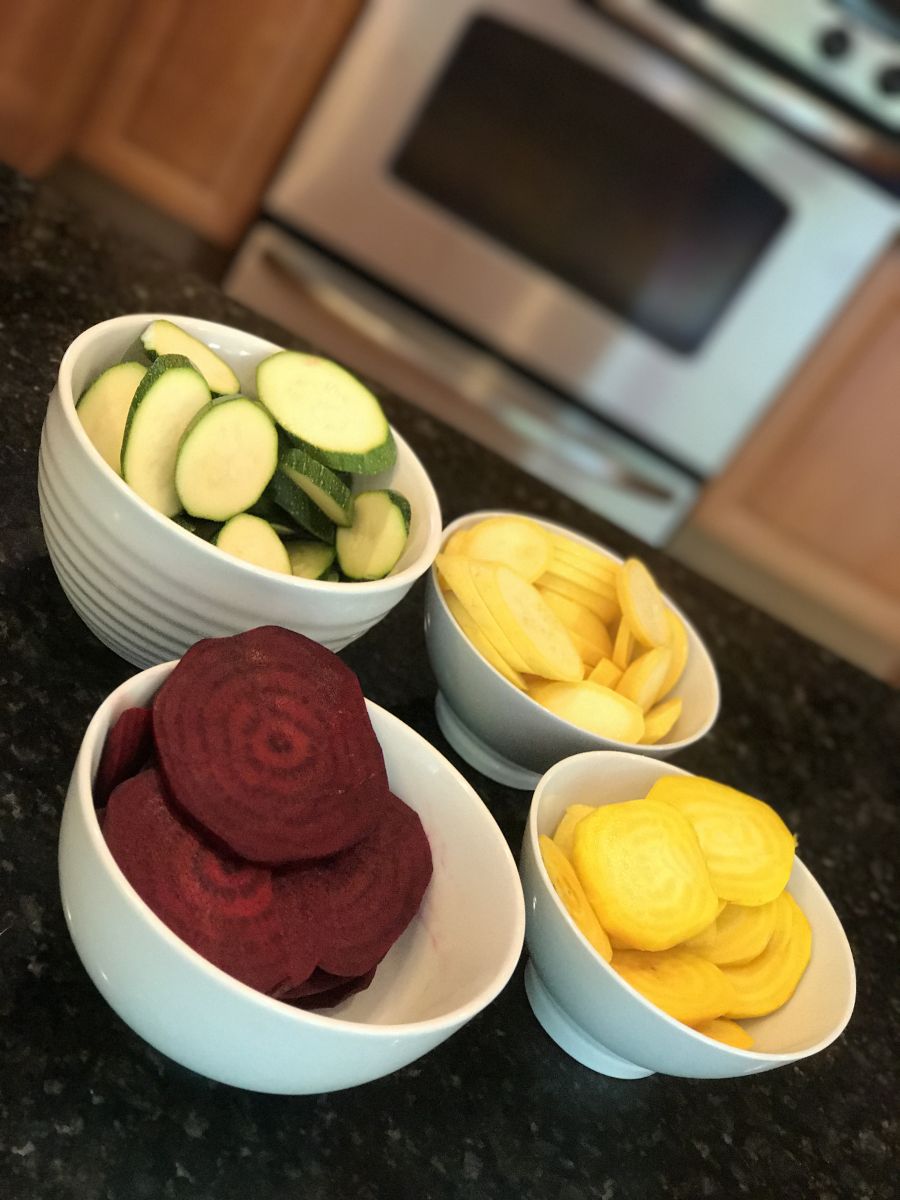 Serves 10 / Serving size: 1/2 cup
Ingredients
3 firm medium beets, sliced into thin rounds
Pinch Atlantic sea salt
Pinch ground black pepper
Vinaigrette:
3 tablespoons extra-virgin olive oil
6 tablespoons balsamic vinegar
2 cloves garlic, chopped
4 tablespoons chopped fresh mint
Salt and pepper to taste
Directions
Prepare beets (or vegetables of your choice): Season beet rounds with salt and pepper.
Heat a grill pan over medium-high heat. Working in batches, roast beet rounds for about 1 to 2 minutes on each side, until dark lines appear. Transfer to a large bowl.
In a small bowl, combine oil, vinegar, garlic, and mint. Pour over beet rounds, and mix to coat. Let sit at room temperature for at least 30 minutes before serving, to allow flavors to blend.
Simple, everyday grilled vegetables can be used as an appetizer or side dish. This recipe is from Rani Polak, MD, Track Director of the Culinary Health Education Fundamentals (CHEF) Coaching Program at the Institute of Lifestyle Medicine at the Spaulding Rehabilitation Hospital in Boston. He is also Research Associate for Department of Physical Medicine and Rehabilitation at Harvard Medical School. Follow Dr. Polak at: