By

Heidi Godman, Executive Editor, Harvard Health Letter
Protect your mobility by addressing problems early.
Every day, more than 50 million people in the United States experience some kind of chronic pain, and it often comes from their feet. That's according to a Harvard study published in the February 2022 issue of Pain, which also notes how chronic pain limits the ability to work, or socialize, or function in general.
Fortunately, some new approaches along with tried-and-true therapies can reduce foot pain and keep you active. Here are five common foot problems and proven treatments for them.
1. Bunions
A bunion is a deformity at the base of your big toe — a bump formed where two foot bones aren't connecting properly. If it doesn't bother you, there's no need to treat a bunion. If it causes chronic pain, a first step is to wear shoes with roomy toe boxes or a toe sleeve with a cushion so the bunion doesn't rub against the shoe. A toe spacer — a rubber device that sits between the big toe and second toe — can make the toe lie straighter. Surgery to realign the joint is also an option. "We're doing 'keyhole' surgery with thinner tools and incisions that are smaller than ever, just 5 millimeters long. That helps speed recovery," says Dr. Jeremy Smith, a foot and ankle surgeon at Harvard-affiliated Brigham and Women's Hospital and part of Mass General Brigham's Sports Medicine Division.
2. Fallen arches
The arch of your foot can flatten if the main tendon in the foot loses elasticity. That can cause chronic pain in the arch, ankle, and leg when you walk. "Treatments involve supporting the arches with orthotic insoles. And a relatively new approach involves stretching the calf muscles. These muscles can get tight and make the heel bone sit off-center. When the heel bone is off to the side, the foot doesn't sit well in the orthotic," Dr. Smith explains. He recommends stretching the calf muscles a few times per day, and wearing either store-bought or prescription orthotics. "Look for over-the-counter insoles that have a supportive base and a cushion overlay. They're more comfortable than hard plastic orthotics," Dr. Smith says.
3. Hammertoes
A hammertoe looks a little like a claw: a bend in the toe joint makes the tip of the toe angle sharply down. The bent joint juts upward and hurts when it rubs against the top of your shoe. Dr. Smith says most people can manage this condition without surgery by wearing shoes with roomier toe boxes or silicone toe sleeves that prevent the toe from rubbing against the shoe. When these strategies aren't helping, doctors can stretch the toe with surgery. "We release the soft tissues holding up the toe. Sometimes we need to remove a section of bone, depending on the deformity," Dr. Smith notes. Again, today's smaller surgical instruments require smaller incisions than in the past.
4. Ingrown toenails
An ingrown toenail occurs when a border of the toenail grows into the skin, causing redness, swelling, and lots of pain. It usually occurs in people who can't trim their toenails well anymore because they can't reach or see them. You can prevent it from happening by having a pedicure regularly — yes, even if you are a man. If the ingrown nail isn't infected, soaking it regularly can relieve pain, as can wearing shoes with roomy toe boxes (or sandals). If you can't trim the nail yourself, find a podiatrist to do it. If the toe is red, it may be infected; see your doctor. Treatment may require antibiotic cream and possibly the removal of the nail.
5. Plantar fasciitis
This condition is marked by pronounced heel pain, which can be temporary or long-term. It got its name because doctors used to think the main cause was inflammation (–itis) of the plantar fascia, a thick band of tissue that sits at the bottom of the foot and supports the arch. "It's a misnomer," Dr. Smith says. "The condition usually starts with tiny tears in the plantar fascia where it attaches to the heel bone." It's typically treated with calf stretching, using heel shoe inserts during the day, and wearing a splint at night to keep the foot at a 90° angle. A corticosteroid injection may offer short-term pain relief. "There's shock-wave therapy, too. It's a fairly new treatment that involves high-frequency 'thumps' to the plantar fascia that may create new blood flow to the area to promote healing," Dr. Smith says. "There are many other treatments out there, but they aren't well supported by evidence."
Who's the right doctor for the job?
"See a podiatrist for ingrown toenails," Dr. Smith says. "For all other conditions, you can see either a podiatrist or a foot and ankle surgeon. We both care for these kinds of problems."
Image: © AndreyPopov/Getty Images
About the Author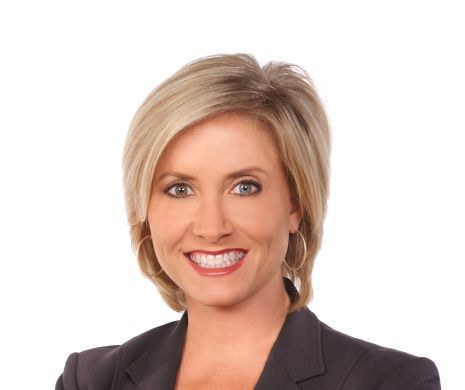 Heidi Godman, Executive Editor, Harvard Health Letter
Heidi Godman is the executive editor of the Harvard Health Letter. Before coming to the Health Letter, she was an award-winning television news anchor and medical reporter for 25 years. Heidi was named a journalism fellow …
See Full Bio
View all posts by Heidi Godman
Disclaimer:
As a service to our readers, Harvard Health Publishing provides access to our library of archived content. Please note the date of last review or update on all articles.
No content on this site, regardless of date, should ever be used as a substitute for direct medical advice from your doctor or other qualified clinician.