Understanding the health benefits of taking probiotics
We take vitamins and minerals to safeguard our health. Should we also add a daily dose of bacteria?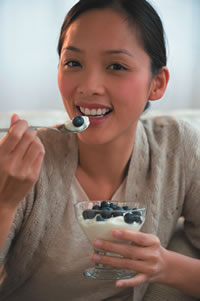 Image: Thinkstock
Bacteria have a reputation for causing disease, so the idea of tossing down a few billion a day for your health might seem — literally and figuratively — hard to swallow. But a growing body of scientific evidence suggests that you can treat and even prevent some illnesses with foods and supplements containing certain kinds of live bacteria. Northern Europeans consume a lot of these beneficial microorganisms, called probiotics (from pro and biota, meaning "for life"), because of their tradition of eating foods fermented with bacteria, such as yogurt. In fact, probiotic-laced beverages are big business in Japan as well as in Europe.
Enthusiasm for such foods has lagged in the United States, but interest in probiotic supplements is on the rise. Some digestive disease specialists are recommending them for disorders that frustrate conventional medicine, such as irritable bowel syndrome.
To continue reading this article, you must
log in
.
Subscribe to Harvard Health Online for immediate access to health news and information from Harvard Medical School.