By

Julie Corliss, Executive Editor, Harvard Heart Letter
Find out if you're eating too much of this artery-clogging fat — and how to replace it with more heart-healthy choices.
Guess which has more saturated fat — a serving of meat lasagna or a jumbo blueberry muffin? You might assume it's the lasagna, because two key ingredients, meat and cheese, are common sources of saturated fat. In fact, both the lasagna and the muffin contain about 6 grams of saturated fat — about one-third of the recommended daily amount for most people.
"Muffins, cookies, pie, and other treats you pick up in the bakery section of most major stores often contain butter, lard, vegetable shortening, or tropical oils such as palm or palm kernel oil, which are high in saturated fat," says registered dietitian Kathy McManus, director of the Department of Nutrition at Harvard-affiliated Brigham and Women's Hospital. And while most packaged products feature ingredient lists and a Nutrition Facts panel, that information isn't always easy to find for bakery items.
Saturated fat: Know your limit
For heart health, experts recommend that you limit the amount of saturated fat you eat to 7% of your total daily calories. Here's how to calculate it:
1) Use the USDA's www.myplate.gov/myplate-plan to calculate your daily calories (click on Get the Widget, then click Start under the Get Your MyPlate Plan).
2) Multiply that number by 0.07 to find 7%
3) Divide that number by 9 (the number of calories in one gram of fat) to get grams of saturated fat.
The average recommended calorie intake for women is 2,000 per day, which comes out to about 16 grams of saturated fat. For men, the respective values are 2,500 and about 19.
Why limit saturated fat?
What's more, a lot of people are still a bit confused by the Nutrition Facts panel, she adds. They don't realize that it's important to check the amount of saturated fat (not just the total fat) in the foods you eat. To be clear: There's no need to avoid saturated fat completely. But eating too much can raise the amount of harmful LDL cholesterol in your blood. That, in turn, promotes the buildup of fatty plaque inside arteries — the process that underlies most heart disease.
How much is too much? The Dietary Guidelines for Americans recommend limiting calories from saturated fat to less than 10% of the total calories you consume each day. The American Heart Association is more conservative, suggesting a limit of 5% to 6%. But McManus and many other nutrition experts recommend 7%. That limit is based on the typical amount of saturated fat in a Mediterranean-style diet, which is known for its heart-protecting qualities, she says.
Stick to a budget
To get an idea of your own target, see "Saturated fat: Know your limit." Then check out "Saturated fat in selected foods" to see how much common foods contain. Many simple swaps can trim your saturated fat intake, such as choosing skinless chicken breasts and low or nonfat versions of cheese and yogurt. If you don't eat meat, maybe go ahead and have some whole-milk yogurt. Just try to stick within your daily budget for saturated fat, McManus says. You can look up the saturated fat content of foods with free apps such as Lose It! or MyFitnessPal (which you can access on a computer if you don't have a smartphone) or CalorieKing (www.calorieking.com), which includes popular brands from stores and fast-food restaurants.
Saturated fat in selected foods

FOOD

GRAMS OF SATURATED FAT

Cheddar cheese, 1.5 ounces

8.2

Jumbo blueberry muffin, 5.8 ounces

6

Yogurt, Greek, plain, full fat, 3/4 cup

5

Ground beef, 85% lean, 3 ounces, broiled

5

Mozzarella cheese, part-skim, 1.5 ounces

4.8

Fast-food hamburger, single patty with condiments

4.8

Cheese pizza, 1 slice

4.7

Vanilla ice cream, 1/2 cup

4.5

Bacon, 1 ounce, cooked (3 slices)

4

Pork sausage, 1-ounce patty, cooked

2.4

Half-and-half, 2 tablespoons

2.1

Chicken breast with skin, 3 ounces, roasted

1.8

Egg, 1 large

1.6

Eye of round steak, 3 ounces, grilled

1.5

Chicken breast without skin, 3 ounces

0.8

Yogurt, Greek, plain, nonfat, 3/4 cup

Nondairy creamer, 2 tablespoons

Sources: USDA FoodCentral, CalorieKing.
Healthier replacements
"But the most important point about saturated fat is how you replace the calories you lose by cutting it from your diet," says McManus. Research clearly shows that the healthiest option is to replace saturated fat with unsaturated fat, which includes both monounsaturated and polyunsaturated fat. Most liquid oils made from vegetables, nuts, and seeds (olive, corn, peanut, walnut, safflower, soybean, and canola, for example) are good choices. So are avocados, nuts, and nut butters. Try a few of her suggestions to add healthy unsaturated fats to your diet:
Top toasted whole-grain bread with mashed avocado or nut butter (made with peanut, almond, or a more exotic nut, such as cashew or hazelnut).
Stir-fry a colorful mix of your favorite vegetables in peanut, olive, or canola oil (try a mix of broccoli, green beans, and red and yellow peppers).
Roast root vegetables (such as sweet potatoes, beets, and parsnips) that have been coated with olive oil.
Toss your salads with a homemade vinaigrette dressing, prepared with either a neutral-flavored oil (such as grapeseed) or a toasted nut oil, such as walnut or pistachio.
Image: © Wavebreakmedia Ltd/Getty Images
About the Author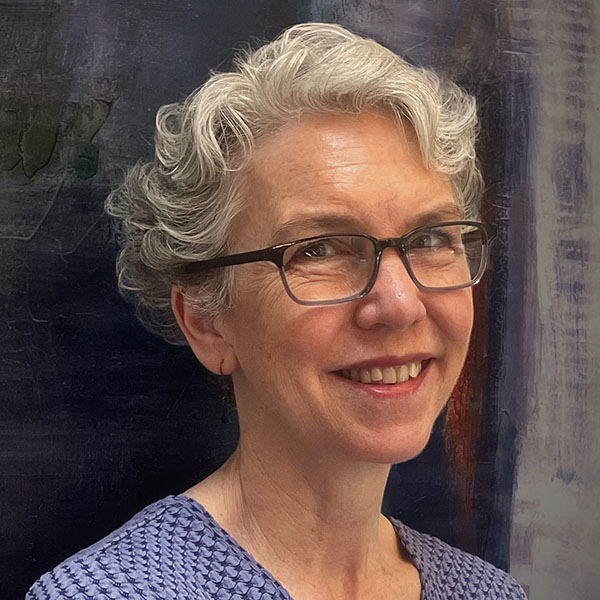 Julie Corliss, Executive Editor, Harvard Heart Letter
Julie Corliss is the executive editor of the Harvard Heart Letter. Before working at Harvard, she was a medical writer and editor at HealthNews, a consumer newsletter affiliated with The New England Journal of Medicine. She …
See Full Bio
View all posts by Julie Corliss
Disclaimer:
As a service to our readers, Harvard Health Publishing provides access to our library of archived content. Please note the date of last review or update on all articles.
No content on this site, regardless of date, should ever be used as a substitute for direct medical advice from your doctor or other qualified clinician.