Heart Health
Heart disease and heartburn: What's the overlap?
By

Julie Corliss, Executive Editor, Harvard Heart Letter
Heart and stomach-related problems can share underlying causes and symptoms.
Heartburn and heart disease have one big thing in common: their classic symptoms cause discomfort in the center of the chest. Heartburn happens when acid from the stomach splashes up into the esophagus (the tube connecting the stomach to the throat) and creates a burning sensation. Insufficient blood flow to the heart's arteries can cause angina or a heart attack, which often produces a feeling of tightness or pressure in the chest. But it's not always easy to tell the difference.
"Even emergency room physicians grapple with distinguishing between heart attacks and heartburn based on how people describe their symptoms," says Dr. Michelle O'Donoghue, cardiovascular specialist at Harvard-affiliated Brigham and Women's Hospital. In cases where heartburn seems more likely, doctors often give people a fast- acting antacid such as Mylanta to see if that relieves their symptoms, she says.
Of the over eight million emergency room visits for chest pain each year, severe heartburn (known as gastroesophageal reflux disease, or GERD) accounts for over half the cases in which actual heart problems are ruled out. But to be on the safe side, always see a doctor if you have symptoms you are unsure about, and head to the emergency room if you have other heart attack symptoms (see "Heartburn or heart attack?").
Heartburn or heart attack?

While heartburn is more likely to appear after a large or spicy meal, heart attacks are more common after physical exertion or stress. But if you're unsure, seek medical help right away.

COMMON SYMPTOMS

Angina or heart attack

Heartburn (GERD)

Tightness, pressure, squeezing, stabbing, or dull pain, most often in the center of the chest
Pain that spreads to the shoulders, neck, or arms
Irregular or rapid heartbeat
Cold sweat or clammy skin
Lightheadedness, weakness, or dizziness
Shortness of breath
Nausea, indigestion, and sometimes vomiting

Burning chest pain that begins at the breastbone
Pain that moves up toward your throat but doesn't typically radiate to your shoulders, neck, or arms
Sensation that food is coming back into your mouth
Bitter or acidic taste at the back of your throat
Pain that worsens when you lie down or bend over
Heart-stomach overlaps
In addition to its role in GERD, acid in the digestive tract can also eat away at the lining of the stomach or small intestine, creating irritated, raw spots that can turn into painful, bleeding sores called peptic ulcers. The main symptom of peptic ulcer disease is a dull or burning pain in the stomach, anywhere between the breastbone and navel.
"Some factors that make people more likely to develop heart disease, such as smoking and being older or overweight, also increase the risk for GERD or a peptic ulcer," says Dr. O'Donoghue. Common medications — namely, aspirin and proton-pump inhibitors (PPIs) — used to treat these conditions may also be part of the picture.
Nearly everyone who's had a heart attack takes low-dose aspirin, which helps avert future heart attacks by preventing blood components called platelets from sticking together and forming blood clots. People who've received an artery-opening stent are often prescribed clopidogrel (Plavix), a more potent anti-platelet drug. Here's the problem: Aspirin also blocks a chemical that protects the lining of the stomach from stomach acid. Taking clopidogrel or a similar medication with aspirin can further increase the risk of stomach bleeding.
People with heartburn often take PPIs, which include over-the-counter drugs such as omeprazole (Prilosec) and prescription drugs such as pantoprazole (Protonix). These drugs prevent certain cells in the stomach from pumping out acid. Even people who don't have heartburn may benefit from this stomach-protecting effect. That's why doctors sometimes prescribe PPIs for people who take aspirin, clopidogrel, or related drugs that may increase stomach irritation, says Dr. O'Donoghue. She typically recommends PPIs for people who are taking long-term aspirin or clopidogrel if they have ever had a peptic ulcer or are at high risk of developing one.
Take-home advice
GERD is far more common than peptic ulcer disease, however. If you take PPIs to treat GERD, be sure to seek medical attention if you have chest discomfort brought on by exercise that's not relieved with an antacid, as that scenario is more characteristic of a heart-related problem.
Image: © Pixologicstudio/Getty Images
About the Author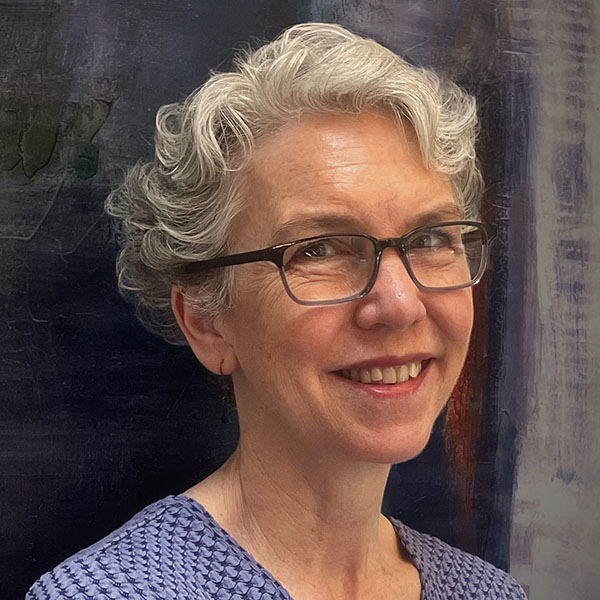 Julie Corliss, Executive Editor, Harvard Heart Letter
Julie Corliss is the executive editor of the Harvard Heart Letter. Before working at Harvard, she was a medical writer and editor at HealthNews, a consumer newsletter affiliated with The New England Journal of Medicine. She …
See Full Bio
View all posts by Julie Corliss
Disclaimer:
As a service to our readers, Harvard Health Publishing provides access to our library of archived content. Please note the date of last review or update on all articles.
No content on this site, regardless of date, should ever be used as a substitute for direct medical advice from your doctor or other qualified clinician.