Extra-virgin olive oil may lower afib risk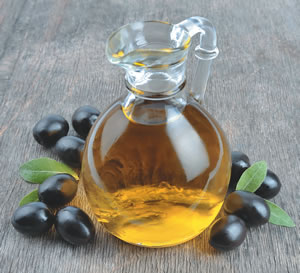 Image: Thinkstock
A Mediterranean diet rich in extra-virgin olive oil may lower the risk of the heart rhythm disorder known as atrial fibrillation. The findings come from PREDIMED, a large Spanish study of 7,500 people at risk of heart disease. The study compared three diets: a reduced-fat diet, a Mediterranean diet supplemented with nuts, and a Mediterranean diet supplemented with minimally processed (extra-virgin) olive oil. Last year, researchers reported that both forms of the Mediterranean diet helped prevent heart attacks, strokes, and deaths from heart disease.
The latest findings, published in the journal Circulation, focused on 6,705 of the participants who showed no evidence of atrial fibrillation when the study began. After a follow-up of nearly five years, there were 72 new cases of atrial fibrillation among the participants eating a Mediterranean diet with extra-virgin olive oil, 82 in those eating a Mediterranean diet with nuts, and 92 of those on the reduced-fat diet. That translates to a 40% lower risk of atrial fibrillation in the extra-virgin olive oil group compared with the reduced-fat group.
To continue reading this article, you must
log in
.
Subscribe to Harvard Health Online for immediate access to health news and information from Harvard Medical School.