By

Julie Corliss, Executive Editor, Harvard Heart Letter
Go beyond toast and coffee and include more heart-healthy nutrients in your morning meal.
Many studies have linked eating breakfast to better health, including a lower risk of heart disease. But does breakfast itself deserve the credit — or do habitual breakfast eaters have other healthy habits that explain the association?
It's hard to say for sure. But nutrition experts agree that having breakfast is a good opportunity to eat some of the nutrient-rich foods you need for keeping your heart in good shape. "The message is similar for everyone: Eat more whole grains instead of refined carbs, and choose healthy protein sources with more unsaturated fat and less saturated fat," says Linda Antinoro, a dietitian at Harvard-affiliated Brigham and Women's Hospital.
Toast toppers
If toast is your thing, make sure you're using whole-grain bread. Even if the label says multigrain or 12-grain, it's not necessarily whole grain. Look for the term "100% whole grain" or "100% whole wheat." To stave off midmorning hunger pangs, add some protein. Try nut butter (peanut or almond are popular choices) or part-skim ricotta cheese. Slice a banana, apple, or pear on top, or have a piece of fruit on the side.
The ever-popular avocado toast is another healthy choice, since the pale green flesh of this fruit is packed with healthy fats and fiber. "But a whole avocado may have close to 400 calories, so just use a half," advises Liz Moore, a dietitian at Harvard-affiliated Beth Israel Deaconess Medical Center. To boost flavor, she suggests adding a squeeze of lemon juice and a sprinkling of black pepper, garlic powder, and sunflower seeds.
Cereal selections
Oatmeal is a great choice because this whole-grain cereal helps lower LDL (bad) cholesterol. Skip the individual instant oatmeal packets, which are often loaded with sugar. Just mix ⅓ cup of regular rolled oats with 2/3 cup of low-fat milk and heat in the microwave for two minutes. Another option is overnight oats: combine the oats and milk in a jar, shake, and leave in the refrigerator overnight; you can warm it up (or not) in the morning.
You can dress up oatmeal in a variety of ways by adding nuts, seeds, fresh or dried fruit, and cinnamon. Try different combinations, such as walnuts, flaxseeds, and blueberries, or pistachios, chia seeds, and chopped dried apricots.
Many popular ready-to-eat cereals, including granola, are high in sugar, so they're not ideal options, says Moore. "But if you miss the taste and texture of your favorite cold breakfast cereal, try adding a few table-spoons on top of your oatmeal," she suggests.
Eggs with the right extras
Decades ago, eggs were assumed to increase heart disease risk because of their high cholesterol content. But we now know that for most people, dietary cholesterol doesn't affect blood cholesterol nearly as much as the total mix of fat in the diet does. The ideal mix includes mostly polyunsaturated and monounsaturated fat, with limited amounts of saturated fat. The modest amount of fat found in eggs is mostly unsaturated. In addition, two large observational studies found that in healthy people, eating up to one egg a day might not be associated with a higher risk of heart disease.
Part of the problem with eggs can be the company they often keep. "People tend to eat eggs with bacon or sausage plus white toast with butter," says Antinoro. Those side dishes are the least healthy parts of that meal, she notes.
Instead, both she and Moore recommend pairing eggs with vegetables. An easy way to do this is to make egg muffins, which you can freeze and quickly reheat in the microwave (see recipe).
Healthy egg muffin cups
Preheat oven to 350° F. Spray a 12-cup muffin tin with nonstick cooking spray. Whisk together 10 eggs with a few pinches of salt. (Optional additions include ground black pepper, onion powder, and paprika.) Chop up your favorite vegetables, such as broccoli, tomatoes, and onions (about 1 cup in total). Grate ½ to 1 cup of hard cheese, such as cheddar or Parmesan. Divide the vegetables, cheese, and eggs evenly into the 12 muffin cups. Bake 20 to 25 minutes or until set. Store in the refrigerator for four days or in the freezer for up to one month.
Image: © Foxys_forest_manufacture/Getty Images
About the Author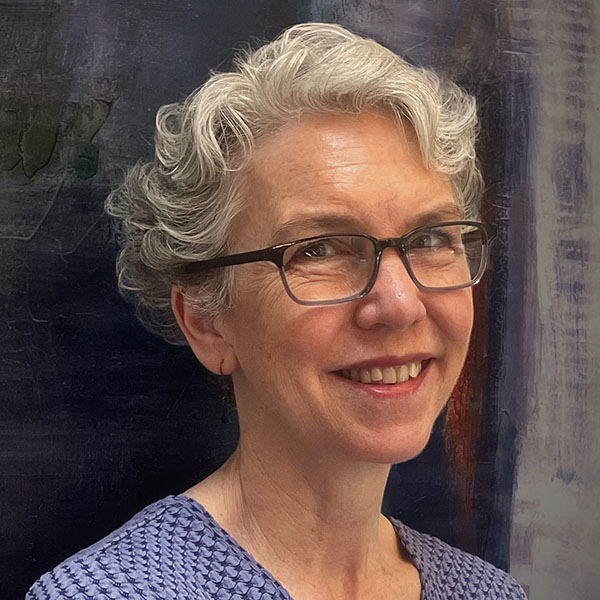 Julie Corliss, Executive Editor, Harvard Heart Letter
Julie Corliss is the executive editor of the Harvard Heart Letter. Before working at Harvard, she was a medical writer and editor at HealthNews, a consumer newsletter affiliated with The New England Journal of Medicine. She …
See Full Bio
View all posts by Julie Corliss
Disclaimer:
As a service to our readers, Harvard Health Publishing provides access to our library of archived content. Please note the date of last review or update on all articles.
No content on this site, regardless of date, should ever be used as a substitute for direct medical advice from your doctor or other qualified clinician.