By

Deepak L. Bhatt, M.D., M.P.H, Former Editor in Chief, Harvard Heart Letter
Ask the doctor
Q. Since I was a teenager, I've had occasional episodes where my heart will suddenly start beating very fast, often out of the blue. It seems to be happening more frequently now that I'm older. Doctors have always brushed it off as anxiety or a panic attack, but could there be something actually wrong with my heart? Sometimes I feel a little lightheaded if it lasts for more than a few minutes. If anything, I feel like the episodes are causing anxiety rather than the other way around.
A. Some of the classic symptoms of a panic attack — a racing heart coupled with feeling breathless and dizzy — overlap with a condition known as supraventricular tachycardia, or SVT. This condition occurs when faulty electrical signals in the heart override the heart's normal pacemaker, triggering a series of fast heartbeats. During a bout of SVT, the heart rate can soar as high as 250 beats or more per minute. (A normal heart rate is between 60 and 100.)
When this happens, the heart's lower pumping chambers (ventricles) don't have time to fill up completely between beats. The brain and body may therefore receive less blood than normal, which is why people may become lightheaded, as you describe. Other symptoms that can occur with both SVT and a panic attack include sweating, a choking sensation, and chest pain. But during a panic attack, people may also experience a feeling of impending doom or loss of control.
Panic attacks and SVT both tend to be more common in women than in men. Electro­physiologists (cardiologists who specialize in heart rhythm disorders) will tell you that in young women, SVT is commonly misdiagnosed as anxiety or panic disorder. But it's seen in people of all ages.
Here's the problem: because SVT happens sporadically, it can be difficult to diagnose. An electrocardiogram (ECG) done in the doctor's office records the heart's electrical activity for just a few seconds. So people usually have to wear a portable ECG machine (called an event or loop monitor) for up to a month. You press a button to activate the recording whenever you notice your heart racing.
A more convenient option that's becoming more widely available is a single waterproof patch that resembles a large Band-Aid. Placed on your chest, it can record your heart's activity for up to 30 days. For even less frequent episodes, another option is an implantable loop recorder, which is placed by a cardiologist just under the skin of the chest to the left of the breastbone. It can be programmed to capture high heart rates, or you can activate the recording by pressing a button on a small wand held over the device. However, this more invasive option is usually reserved for people with more serious symptoms such as fainting.
Image: © Maridav/Getty Images
About the Author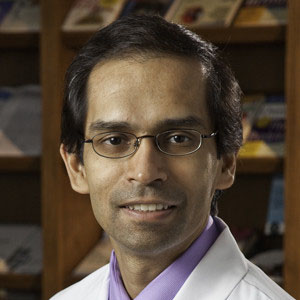 Disclaimer:
As a service to our readers, Harvard Health Publishing provides access to our library of archived content. Please note the date of last review or update on all articles.
No content on this site, regardless of date, should ever be used as a substitute for direct medical advice from your doctor or other qualified clinician.