How to reduce risk of infection and what to do if you get sick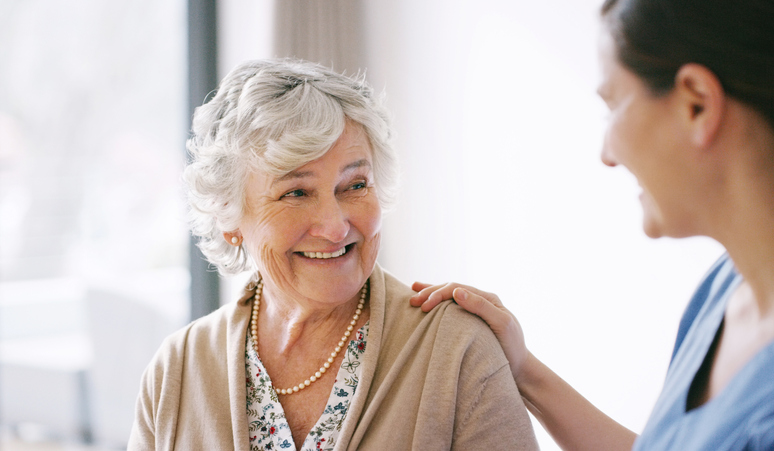 If you are at increased risk for serious illness from COVID-19, you need to be especially careful to avoid infection. You may have questions about your particular condition or treatment, how it impacts your risk of infection and illness, and what you need to do if you become ill. Your doctor is best equipped to provide individual advice, but we provide some general guidelines, below.
Who is at highest risk for getting very sick from COVID-19?
Older people, especially those with underlying medical problems like chronic bronchitis, emphysema, heart failure, or diabetes, are more likely to develop serious illness.
In addition, several underlying medical conditions may increase the risk of serious COVID-19 for individuals of any age. These include:
blood disorders, such as sickle cell disease, or taking blood thinners
chronic kidney disease
chronic liver disease, including cirrhosis and chronic hepatitis
any condition or treatment that weakens the immune response (cancer, cancer treatment, organ or bone marrow transplant, immunosuppressant medications, HIV or AIDS)
current or recent pregnancy in the last two weeks
diabetes
inherited metabolic disorders and mitochondrial disorders
heart disease, including coronary artery disease, congenital heart disease, and heart failure
lung disease, including asthma, COPD (chronic bronchitis or emphysema)
neurological and neurologic and neurodevelopment conditions such as cerebral palsy, epilepsy (seizure disorders), stroke, intellectual disability, moderate to severe developmental delay, muscular dystrophy, or spinal cord injury.
I'm older and have a chronic medical condition, which puts me at higher risk for getting seriously ill, or even dying from COVID-19. What can I do to reduce my risk of exposure to the virus?
Anyone 60 years or older is considered to be at higher risk for getting very sick from COVID-19. This is true whether or not you also have an underlying medical condition, although the sickest individuals and most of the deaths have been among people who were both older and had chronic medical conditions, such as heart disease, lung problems or diabetes.
The CDC suggests the following measures for those who are at higher risk:
Obtain several weeks of medications and supplies in case you need to stay home for prolonged periods of time.
Take everyday precautions to keep space between yourself and others.
When you go out in public, keep away from others who are sick, limit close contact, and wash your hands often.
Avoid crowds.
Avoid cruise travel and nonessential air travel.
During a COVID-19 outbreak in your community, stay home as much as possible to further reduce your risk of being exposed.
I have a chronic medical condition that puts me at increased risk for severe illness from COVID-19, even though I'm only in my 30s. What can I do to reduce my risk?
You can take steps to lower your risk of getting infected in the first place:
As much as possible, limit contact with people outside your family.
Maintain enough distance (six feet or more) between yourself and anyone outside your family.
Wash your hands often with soap and warm water for 20 to 30 seconds.
As best you can, avoid touching your eyes, nose, or mouth.
Stay away from people who are sick.
During a COVID-19 outbreak in your community, stay home as much as possible to further reduce your risk of being exposed.
Clean and disinfect high-touch surfaces in your home, such as counters, tabletops, doorknobs, bathroom fixtures, toilets, phones, keyboards, tablets, and bedside tables, every day.
In addition, do your best to keep your condition well-controlled. That means following your doctor's recommendations including taking medications as directed. If possible, get a 90-day supply of your prescription medications and request that they be mailed to you so you don't have to go to the pharmacy to pick them up.
Call your doctor for additional advice specific to your condition.
I have asthma. If I get COVID-19, am I more likely to become seriously ill?
Yes, asthma may increase your risk of getting very sick from COVID-19.
However, you can take steps to lower your risk of getting infected in the first place. These include
social distancing
washing your hands often with soap and warm water for 20 to 30 seconds
not touching your eyes, nose or mouth
staying away from people who are sick.
In addition, you should continue to take your asthma medicines as prescribed to keep your asthma under control. If you do get sick, follow your asthma action plan and call your doctor.
I'm taking a medication that suppresses my immune system. Should I stop taking it so I have less chance of getting sick from the coronavirus?
If you contract the virus, your response to it will depend on many factors, only one of which is taking medication that suppresses your immune system. In addition, stopping the medication on your own could cause your underlying condition to get worse. Most importantly, don't make this decision on your own. It's always best not to adjust the dose or stop taking a prescription medication without first talking to the doctor who prescribed the medication.
I heard that certain blood pressure medicines might worsen symptoms of COVID-19. Should I stop taking my medication now just in case I do get infected? Should I stop if I develop symptoms of COVID-19?
You are referring to angiotensin converting enzyme (ACE) inhibitors and angiotensin receptor blockers (ARBs), two types of medications used primarily to treat high blood pressure (hypertension) and heart disease. Doctors also prescribe these medicines for people who have protein in their urine, a common problem in people with diabetes.
At this time, the American Heart Association (AHA), the American College of Cardiology (ACC), and the Heart Failure Society of America (HFSA) strongly recommend that people taking these medications should continue to do so, even if they become infected.
Here's how this concern got started. Researchers doing animal studies on a different coronavirus (the SARS coronavirus from the early 2000s) found that certain sites on lung cells called ACE-2 receptors appeared to help the SARS virus enter the lungs and cause pneumonia. ACE inhibitor and ARB drugs raised ACE-2 receptor levels in the animals.
Could this mean people taking these drugs are more susceptible to COVID-19 infection and are more likely to get pneumonia?
The reality today:
Human studies have not confirmed the findings in animal studies.
Some studies suggest that ACE inhibitors and ARBs may reduce lung injury in people with other viral pneumonias. The same might be true of pneumonia caused by the COVID-19 virus.
Stopping your ACE inhibitor or ARB could actually put you at greater risk of complications from the infection, since it's likely that your blood pressure will rise and heart problems would get worse.
The bottom line: The AHA, ACC, and HFSA strongly recommend continuing to take ACE inhibitor or ARB medications, even if you get sick with COVID-19.
I live with my children and grandchildren. What can I do to reduce the risk of getting sick when caring for my grandchildren?
In a situation where there is no choice — such as if the grandparent lives with the grandchildren — then the family should do everything they can to try to limit the risk of COVID-19. The grandchildren should be isolated as much as possible, as should the parents, so that the overall family risk is as low as possible. Everyone should wash their hands very frequently throughout the day, and surfaces should be wiped clean frequently. Physical contact should be limited to the absolutely necessary; as wonderful as it can be to snuggle with Grandma or Grandpa, now is not the time.
Blog posts
COVID-19: If you're older and have chronic health problems, read this
How does cardiovascular disease increase the risk of severe illness and death
Podcast
COVID-19 and the vulnerable: How we can help the sick and the elderly? (recorded 3/17/20)
There's a lot we don't know about the novel coronavirus that's shutting down the world. But we do know this: The sick, the elderly, the immune-compromised are particularly at risk. If you or a loved one fall into this category, there are some things you can do to help keep COVID-19 at bay. As Harvard's Dr. Rob Shmerling points out, it starts with situational awareness.
For more information on coronavirus and COVID-19, see the Harvard Health Publishing Coronavirus Resource Center.
Image: shapecharge/Getty Images
Disclaimer:
As a service to our readers, Harvard Health Publishing provides access to our library of archived content. Please note the date of last review or update on all articles. No content on this site, regardless of date, should ever be used as a substitute for direct medical advice from your doctor or other qualified clinician.