Helping you keep up with the latest as we continue to learn more about coronavirus and COVID-19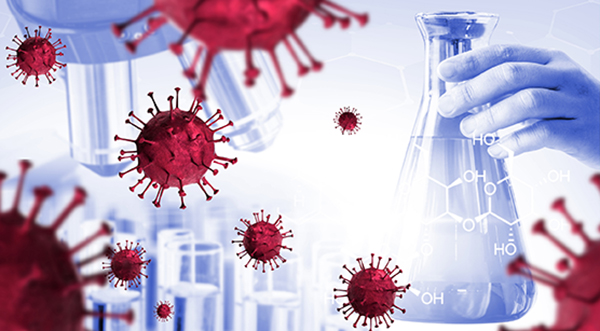 Below, you'll find answers to common questions all of us are asking. We will be adding new questions and updating answers as reliable information becomes available. Also see our blog posts featuring experts discussing coronavirus and COVID-19 and our glossary for relevant terms.
New questions and answers
How have the vaccines performed in the real world? Are they working as well as they did in clinical trials?
In a study published online in MMWR, the CDC reported that people who had received both doses of either mRNA vaccine (Pfizer/BioNTech or Moderna) were 90% less likely to get infected with COVID-19 than people who were not vaccinated. In clinical trials, the vaccines were 95% (Pfizer/BioNTech) and 94.1% (Moderna) effective.
The MMWR study enrolled 3,950 adults who were at high risk of exposure to the virus due to their jobs, and followed them for 13 weeks beginning in mid-December 2020. About 63% of the study participants received both doses of vaccine during the study period and an additional 12% received one dose during the study. Each week, the study participants sent a nasal swab for PCR testing, and they reported any symptoms, allowing the researchers to identify both symptomatic and asymptomatic infections.
A total of 180 COVID-19 infections occurred during the study period. Of these, 161 infections were in people who were unvaccinated, compared to three infections in people who were fully vaccinated. Sixteen people who had received only their first vaccine dose at least two weeks earlier were infected. While this translates to one dose preventing 80% of infections, the study did not measure how well the vaccine protects people who do not get the second dose.
The researchers did not comment on variants, and the study was not designed to measure the effectiveness of the vaccines against them. However, it's worth noting that several viral variants were circulating during the study period.
What do we know about the AstraZeneca adenovirus COVID-19 vaccine?
An analysis of Phase 3 clinical trial data suggests that the COVID-19 vaccine developed by AstraZeneca and the University of Oxford is effective and safe. AstraZeneca presented interim results in a press release on March 22, 2021. Within a day, however, the National Institutes of Allergy and Infectious Diseases (NIAID) released a statement expressing concern that AstraZeneca's analysis may contain outdated information and may provide "an incomplete view of the efficacy data." On March 25th, AstraZeneca released a new analysis, also in a press release, that included more recent trial data. The FDA will have the opportunity to carefully examine and conduct its own analysis of all of the trial data when AstraZeneca applies for emergency use authorization (EUA), which is expected to happen in the coming weeks.
According to AstraZeneca's most recent analysis, vaccine recipients were 76% less likely to develop symptomatic COVID infection than those who received a placebo. The vaccine was also 100% effective for protecting against severe COVID and hospitalization; there were eight cases of severe COVID in the placebo group, compared to none in the vaccine group.
The analysis looked at results from a trial of about 32,000 participants from the US, France, Chile, and Peru. Two-thirds of the study participants were randomly selected to received two doses of the vaccine, spaced four weeks apart. The remaining one-third of participants got a saltwater placebo.
The trial did not raise any safety concerns. However, the European Medicines Agency (EMA) conducted a specific review of blood clots — a cause of concern in Europe, where the vaccine is already available. On April 7, 2021, the EMA concluded that there is a link between the AstraZeneca vaccine and very rare cases of unusual blood clots. However, the EMA went on to say that the overall benefits of the vaccine in preventing COVID-19 outweigh the risks of side effects. Most cases reviewed by the EMA occurred within two weeks of vaccination in women younger than 60.
The vaccine was 85% effective in people ages 65 and older. It was also similarly effective across people of different ethnicities.
One important question is how effective this vaccine is against SARS-CoV-2 variants. A NEJM study reporting results from the South Africa arm of the AstraZeneca trial concluded that the AstraZeneca vaccine did not protect against mild to moderate COVID-19 caused by the B.1.351 (South Africa) variant.
The AstraZeneca vaccine uses a modified, harmless form of a chimpanzee common-cold adenovirus to deliver the genetic code for the coronavirus spike protein into the body. Human cells read the code and make the spike protein, prompting the immune system to produce antibodies against it, and preparing the body for attack if it later encounters SARS-CoV-2.
Johnson & Johnson's COVID-19 vaccine, which received EUA in February 2021, is also an adenovirus vaccine. Both the AstraZeneca and Johnson & Johnson adenovirus vaccines can be safely refrigerated for several months, unlike the mRNA vaccines, which must be frozen.
I'm vaccinated. What can I do now?
Starting two weeks after your final COVID-19 vaccine dose, you can start enjoying some additional freedoms, while continuing to take precautions like mask wearing, physical distancing, and avoiding large groups. That's according to new recommendations released by the CDC.
Vaccines offer excellent (though not complete) protection against moderate to severe disease, hospitalization, and death. Early evidence suggests you're also less likely to infect others once you've been vaccinated, but we don't know that for certain, and it's unlikely that the risk of transmission will be zero. We also don't know how vaccines affect asymptomatic transmission — the ability to infect others if you are infected but aren't experiencing symptoms. That's why it's important to continue taking precautions. And it's why you need to think about risk not just to yourself, but also to others, when you're making decisions.
After vaccination, you can feel safer going to places like the pharmacy or grocery store. If you're a healthcare or essential worker, you can feel safer going to work. But you must still be masked and physically distancing, to help protect others.
As more of your family and friends start to get vaccinated, you can start socializing in person again. Many people are eager to visit older family members; it'll be much safer to do so once you're all vaccinated. The CDC says that small indoor gatherings with others who are also fully vaccinated are okay, and do not require masks or distancing.
Fully vaccinated people may consider gathering indoors, without additional precautions, with unvaccinated people from a single household who are at low risk for severe COVID-19. (But when weather permits, why not meet outdoors or at least keep the windows open?)
For now, it's still best to avoid medium to large indoor gatherings, and large indoor spaces like movie theaters and malls. Continue to avoid unnecessary travel.
It may be tempting to return to pre-pandemic life as soon as you're vaccinated, but be patient. Slowly but surely, we will return to the things we miss.
Why are some people hesitant about getting a COVID vaccine?
It's natural to want to make an informed decision about the COVID-19 vaccine. Fortunately, the safety of the vaccine seen in the clinical trials has been verified by the real-world results.
Warp speed? Yes, the speed with which the COVID-19 vaccines were developed was incredibly fast. But the science and technology to make it happen came after decades of research.
COVID-19 mRNA vaccines are new, but scientists have been studying mRNA for many years. They cannot change your DNA. The mRNA sends a message to the body's cells to make only a specific protein, not a virus, that stimulates the immune system to give you protection. Experts predict that most vaccines in the future will use mRNA technology.
If you still have doubts about the vaccine, we recommend this short video produced by the Black Women's Health Imperative.
Some communities, particularly communities of color, may have historical reasons to doubt the health care system. But these communities have also been among the hardest hit by this pandemic, and like all of us, have a lot to gain from vaccination.
The Black Women's Health Imperative is a national organization dedicated to improving the health and wellness of Black women and girls.
When will children be able to get the COVID-19 vaccine?
Pfizer/BioNTech and Moderna are already conducting age de-escalation studies, in which the vaccines are tested in groups of children of descending age. Johnson & Johnson plans to do the same. Currently, the Pfizer/BioNTech COVID-19 vaccine is authorized for use in children 16 years and older, while the Moderna and Johnson & Johnson vaccines are authorized for people 18 years and older.
In March 2021, Pfizer/BioNTech announced promising results for a Phase 3 trial testing its vaccine in children ages 12 to 15. The trial enrolled 2,260 adolescents; half received the mRNA vaccine, the other received a saltwater placebo. The antibody response in the vaccinated adolescent group was even stronger than that in vaccinated 16- to 25-year-olds enrolled in an earlier study. In addition, a total of 18 symptomatic cases of COVID-19 were reported during the trial, all in the placebo group. Vaccine-related symptoms were mild and comparable to older groups enrolled in earlier studies. The results were announced in a press release, not in a peer-reviewed, published study. Pfizer/BioNTech has submitted their data to the FDA with a request to expand emergency use authorization to children ages 12 to 15. The company has also started testing the vaccine in children younger than 12 years.
Moderna is conducting two vaccines studies — one in children ages 12 to 17, the other in children between the ages of 6 months and 12 years.
The age de-escalation studies are done to confirm that the vaccines are safe and effective for each age group. They also identify the optimal dose, which must be effective, but with tolerable side effects.
The age de-escalation studies are smaller than the adult trials; rather than recruiting tens of thousands of participants, they will recruit 2,000 to 3,000 participants within each age group. As in the adult trials, some children in each trial will get a placebo.
The FDA will review data from the de-escalation trials to decide whether to authorize the vaccines for each age group.
Click here for more new questions and answers.

Symptoms, spread, and other essential information
What is coronavirus and how does it spread? What is COVID-19 and what are the symptoms? How long does coronavirus live on different surfaces? Take a moment to reacquaint yourself with basic information about this virus and the disease it causes.
Click here to read more about COVID-19 symptoms, spread, and other basic information.
---
Social distancing, hand washing, and other preventive measures
You've gotten the basics down: you're wearing your mask, avoiding crowds, and keeping your distance from friends and family. How do each of these measures help slow the spread of this virus, and is there anything else you can do?
Click here to read more about what you can do to protect yourself and others from coronavirus infection.
---
COVID-19 vaccines
Based on strong scientific evidence of safety and effectiveness, the FDA authorized the first COVID-19 vaccines less than one year after the first COVID-19 cases were reported. You may be excited, but cautious. You likely still have questions. How do the vaccines work? Who should get them? How long will protection last? Will the vaccine prevent me from infecting others?
Click here to learn more about COVID-19 vaccines.
---
If you are at higher risk
Though no one is invulnerable, we've seen that older adults are at increased risk for severe illness or death from COVID-19. Underlying conditions, including heart disease, lung disease, and diabetes, increase risk even further in those who are older. In addition, anyone with an underlying medical condition, regardless of their age, faces increased risk of serious illness.
Click here to read more about what you can do if you are at increased risk for serious illness.
---
If you've been exposed, are sick, or are caring for someone with COVID-19
Despite your best efforts, you may be exposed to coronavirus and become ill with COVID-19. Or you may be in a position where you are caring for a loved one with the disease. It's important to know what to do if you find yourself in any of these situations. Stock up with medications and health supplies now, and learn the steps you can take to avoid infecting others in your household and to avoid getting sick yourself if you are caring for someone who is ill.
Click here to read more about what to do you if you have been exposed, are sick, or are caring for someone with COVID-19.
---
Treatments for COVID-19: What helps, what doesn't, and what's in the pipeline
Most people who become ill with COVID-19 can recover at home, and there are things you can do to feel better. The FDA has also authorized treatments that doctors may use to treat hospitalized COVID-19 patients, and to treat COVID-19 patients who are not hospitalized but are at risk for becoming severely ill. Researchers around the globe continue working hard to develop other effective treatments.
Click here to read more about measures that can help.
---
Coronavirus and kids:
So far, the vast majority of coronavirus infections have afflicted adults. And when kids are infected, they tend to have milder disease. Still, as a parent, you can't help but worry about the safety of your children. Many parents are also trying to find a balance between answering their children's questions about the pandemic and enforcing health-promoting behaviors and social distancing rules without creating an atmosphere of anxiety. Not to mention keeping kids engaged and entertained with schools closed and playdates cancelled.
Click here to read more about kids and the coronavirus outbreak.
---
Coping with coronavirus:
The news about coronavirus and its impact on our day-to-day lives has been unrelenting. There's reason for concern and it makes good sense to take the pandemic seriously. But it's not good for your mind or your body to be on high alert all the time. Doing so will wear you down emotionally and physically.
Click here to read more about coping with coronavirus.
---
Is it safe to travel once I'm vaccinated? What if I'm not vaccinated?
Guidance from the CDC issued in April 2021 states that fully vaccinated people may travel more freely within the US. Travelers do not need to get COVID testing before or after travel and do not need to quarantine, unless required by local or state authorities.
The CDC is more cautious about international travel, noting the increased risk of variants in other countries, even for people who are fully vaccinated.
As a general rule, travel can increase your chance of spreading and getting COVID-19 if you are not vaccinated. The CDC recommends that unvaccinated travels get tested before and after domestic travel and self-quarantine for seven to 10 days after travel. They discourage unvaccinated people from travelling outside of the US.
All travelers should wear a mask that covers the nose and mouth, maintain a physical distance of six feet from others, avoid crowds, and wash hands often. Anyone who is sick or has tested positive for COVID-19 should not fly if at all possible.
Stay current on travel advisories from regulatory agencies.
What do we know about new COVID-19 variants that originated in the United States?
New viral variants occur all the time, the result of mistakes, or mutations, made when the virus is replicating. Two new variants of the SARS-CoV-2 virus have emerged, one that originated in New York, and the other in California. They are considered to be "variants of concern" because of early evidence that they may be more contagious than other forms of the virus, and less vulnerable to immune responses generated by vaccines or previous infection.
The New York variant, called B.1.526, actually refers to two versions of mutated virus that have been grouped together under a single name. One version has the E484K mutation. This mutation also appears in the South African (B.1.351) variant and the Brazil (P.1) variant, and several studies have shown that variants containing the E484K variant are less susceptible to vaccines. The other version of the variant has a mutation on its spike protein that may affect how tightly the virus can bind to human cells. Early laboratory evidence suggests that antibodies created in response to both the Pfizer/BioNTech and Moderna mRNA vaccines are effective against the New York variant.
The California variant is called B.1.427/B.1.429, and it is now the dominant variant in California. Scientists have observed that people infected with this variant have twice as many viral particles in their noses; a higher viral load can mean increased transmissibility.
Every new variant raises the same concerns:
Is it more contagious?
Will vaccines be less effective?
Can they re-infect people who were already infected with a different variant?
While we don't know the answers to all of these questions, we do know that mask wearing, physical distancing, avoiding crowds, and getting vaccinated once you are eligible continue to be the best ways to protect yourself and others.
What needs to happen for schools to open safely?
School closures have impacted children on many fronts, from academics and social interaction to equity, food security, and mental health. The CDC recently released guidelines for opening schools, noting that decisions about when and how to safely open schools should consider levels of community transmission.
The guidelines prioritize five key mitigation strategies, which, when layered together, should minimize the spread of COVID-19 in schools:
universal, correct use of masks that cover the mouth and nose
physical distancing
frequent hand washing
cleaning high-touch surfaces and maintaining healthy facilities
contact tracing, in combination with isolation and quarantine.
The CDC guidelines for physical distancing vary by school level and degree of community transmission, and they assume that everyone is masked. The CDC recommends at least 3 feet between students in elementary, middle, and high schools when community transmission is low or moderate. When transmission is high, students should be divided into separate groups (cohorts) that maintain 6 feet of distance from other cohorts throughout the day. The CDC also recommends a minimum of 6 feet between teachers and students at all times, and a minimum distance of 6 feet when masks are off, such as during lunch time.
The guidelines also recommend improving ventilation, by opening windows and doors, for example. Ideally, schools should have access to testing for students and teachers with symptoms, as well as routine screening to identify asymptomatic cases. And while they acknowledge that vaccination of teachers is important, they do not require it before returning to school.
Lately I've seen more people wearing two masks. Should I be double masking?
According to new guidance from the CDC, yes you should. The guidance is based on a lab study, published in MMWR, which used masked and unmasked dummies that released aerosol particles from a mouthpiece when they were simulated to cough or breathe. The study found that wearing a multilayered cloth mask over a surgical mask or wearing a tightly fitted surgical mask substantially increased the level of protection for both the mask wearer and others.
When double masking, the CDC recommends wearing a snug cloth mask over a surgical mask. Surgical masks provide better filtration, but tend to fit loosely. Cloth masks close any gaps and provide another layer of protection. Surgical masks are sometimes called medical masks or medical procedure masks.
Adjusting a surgical mask for a tighter fit using a method called "knotting and tucking" also offers good protection. To knot and tuck a surgical mask, knot the ear loops of a 3-ply face mask where they join the edge of the mask, then fold and tuck the unneeded material under the edges. For video instructions on how to knot and tuck a surgical mask, click here. Mask fitters, or mask braces, which are worn over a cloth or surgical mask, can also improve mask fit.
In the CDC's lab study, double masking or tight-fitting surgical masks reduced both transmission of and exposure to aerosols by about 95% compared to no masking.
Do the newer COVID-19 variants spread more easily? And are they more dangerous?
Like other viruses, the coronavirus responsible for COVID-19 — SARS-CoV-2 — cannot survive without a living cell in which to reproduce. Once it enters human cells, SARS-CoV-2 churns out copies of itself, which go on to infect other cells. Sometimes, a mistake is made when the virus is replicating. This is called a mutation.
Mutations have led to at least three new, concerning coronavirus variants. One, called B.1.1.7, was first detected in the United Kingdom. Another, called B.1.351, originated in South Africa. A third, called P.1 originated in Brazil. All three variants have now been detected in countries around the globe.
All of these variants contain mutations on the virus's spike protein. Spike proteins on the surface of the SARS-CoV-2 virus bind to and allow the virus to enter human cells. All three variants share a key mutation (called N501Y) on the spike protein, which allows the virus to bind more tightly to human cells. This mutation makes the new variants more contagious than previous SARS-CoV-2 variants. The B.1.351 and P.1 variants also share a second mutation, called E484K, which might make it easier for them to re-infect someone who has already been infected or, possibly, someone who has been vaccinated.
The B.1.1.7 variant is estimated to be about 50% more transmissible than previous SARS-CoV-2 variants. On April 7, 2021, the CDC announced that B.1.1.7 is now the most common variant circulating in the US. It also appears to be more virulent; two published studies found that this variant is associated with a 55% to 64% greater chance of severe illness and death. Fortunately, existing COVID-19 vaccines appear to be effective against the B.1.1.7 variant.
The emergence of these highly transmissible variants is yet another reason why mask wearing, physical distancing, avoiding crowds, and getting vaccinated once you are eligible continue to be as important as ever.
---
More about COVID-19
---
Video: How does an mRNA vaccine work?
Video Credit: Justin Saglio/Harvard Public Affairs & Communications
---

Reliable resources
---
Terms to know:
aerosols: infectious viral particles that can float or drift around in the air. Aerosols are emitted by a person infected with coronavirus — even one with no symptoms — when they talk, breathe, cough, or sneeze. Another person can breathe in these aerosols and become infected with the virus. Aerosolized coronavirus can remain in the air for up to three hours. A mask can help prevent that spread.
antibodies: proteins made by the immune system to fight infections. If the antibodies later encounter the same infection, they help prevent illness by recognizing the microbe and preventing it from entering cells.
antibody test: also known as a serologic test, an antibody test is a blood test that looks for antibodies created by your immune system. An antibody test can indicate if you were previously infected but is not a reliable way to determine whether you are currently infected.
antigen: a substance displayed on the surface of a microbe that stimulates the body to produce an immune response.
antigen test: a diagnostic test that detects specific proteins on the surface of the virus.
community spread (community transmission): is said to have occurred when people have been infected without any knowledge of contact with someone who has the same infection
contact tracing: a process that begins with identifying everyone a person diagnosed with a given illness (in this case COVID-19) has been in contact with since they became contagious. The contacts are notified that they are at risk, and may include those who share the person's home, as well as people who were in the same place around the same time as the person with COVID-19 — a school, office, restaurant, or doctor's office, for example. Contacts may be quarantined or asked to isolate themselves if they start to experience symptoms, and are more likely to be tested for coronavirus if they begin to experience symptoms.
containment: refers to limiting the spread of an illness. Because no vaccines exist to prevent COVID-19 and no specific therapies exist to treat it, containment is done using public health interventions. These may include identifying and isolating those who are ill, and tracking down anyone they have had contact with and possibly placing them under quarantine.
diagnostic test: indicates whether you are currently infected with COVID-19. A sample is collected using a swab of your nose, your nose and throat, or your saliva. The sample is then checked for the virus's genetic material (PCR test) or for specific viral proteins (antigen test).
effectiveness: indicates the benefit of a vaccine in the real world.
efficacy: indicates the benefit of a vaccine compared to a placebo in the context of a clinical trial.
epidemic: a disease outbreak in a community or region
flattening the curve: refers to the epidemic curve, a statistical chart used to visualize the number of new cases over a given period of time during a disease outbreak. Flattening the curve is shorthand for implementing mitigation strategies to slow things down, so that fewer new cases develop over a longer period of time. This increases the chances that hospitals and other healthcare facilities will be equipped to handle any influx of patients.
false negative: a test result that mistakenly indicates you are not infected when you are.
false positive: a test result that mistakenly indicates you are infected when you are not.
herd immunity: herd immunity occurs when enough people become immune to a disease to make its spread unlikely. As a result, the entire community is protected, even those who are not themselves immune. Herd immunity is usually achieved through vaccination, but it can also occur through natural infection.
immunity: partial or complete protection from a specific infection because a person has either had that infection previously or has been vaccinated against it.
incubation period: the period of time between exposure to an infection and when symptoms begin
isolation: the separation of people with a contagious disease from people who are not sick
long-haulers: people who have not fully recovered from COVID-19 weeks or even months after first experiencing symptoms.
mitigation: refers to steps taken to limit the impact of an illness. Because no vaccines exist to prevent COVID-19 and no specific therapies exist to treat it, mitigation strategies may include frequent and thorough handwashing, not touching your face, staying away from people who are sick, social distancing, avoiding large gatherings, and regularly cleaning frequently touched surfaces and objects at home, in schools, at work, and in other settings.
monoclonal antibodies: laboratory-produced proteins designed to mimic naturally occurring antibodies that target specific antigens on viruses, bacteria, and cancer cells.
mRNA: short for messenger ribonucleic acid, mRNA is genetic material that contains instructions for making proteins.
mRNA vaccines: mRNA vaccines for COVID-19 contain synthetic mRNA. Inside the body, the mRNA enters human cells and instructs them to produce the "spike" protein found on the surface of the COVID-19 virus. The body recognizes the spike protein as an invader, and produces antibodies against it. If the antibodies later encounter the actual virus, they are ready to recognize and destroy it before it causes illness.
mutation: a change to a virus's genetic material that occurs when the virus is replicating. The change is passed on to future generations of the virus.
pandemic: a disease outbreak affecting large populations or a whole region, country, or continent
physical distancing: also called social distancing, refers to actions taken to stop or slow down the spread of a contagious disease. For an individual, it refers to maintaining enough physical distance (a minimum of six feet) between yourself and another person to reduce the risk of breathing in droplets or aerosols that are produced when an infected person breathes, talks, coughs, or sneezes.
polymerase chain reaction (PCR) test: a diagnostic test that detects the presence of the virus's genetic material.
post-viral syndrome: the constellation of symptoms experienced by COVID-19 long haulers. These symptoms may include fatigue, brain fog, shortness of breath, chills, body ache, headache, joint pain, chest pain, cough, and lingering loss of taste or smell.
presumptive positive test result: a positive test for the virus that causes COVID-19, performed by a local or state health laboratory, is considered "presumptive" until the result is confirmed by the CDC. While awaiting confirmation, people with a presumptive positive test result will be considered to be infected.
quarantine: separates and restricts the movement of people who have a contagious disease, have symptoms that are consistent with the disease, or were exposed to a contagious disease, to see if they become sick
SARS-CoV-2: short for severe acute respiratory syndrome coronavirus 2, SARS-CoV-2 is the official name for the virus responsible for COVID-19.
social distancing: also called physical distancing, refers to actions taken to stop or slow down the spread of a contagious disease. For an individual, it refers to maintaining enough physical distance (a minimum of six feet) between yourself and another person to reduce the risk of breathing in droplets or aerosols that are produced when an infected person breathes, talks, coughs, or sneezes. It is possible to safely maintain social connections while social distancing, through phone calls, video chats, and social media platforms.
spike protein: a protein on the surface of the SARS-CoV-2 virus that binds to and allows the virus to enter human cells.
variant: a virus containing one or more mutations that make it different from a version of the virus that has been circulating.
variants of concern: SARS-CoV-2 viruses with mutations that make them more likely to spread, evade vaccines, or make people sicker.
vector: a harmless capsule. In a vaccine, a vector may be used to deliver a substance into the body in order to prompt an immune response.
virus: a virus is the smallest of infectious microbes, smaller than bacteria or fungi. A virus consists of a small piece of genetic material (DNA or RNA) surrounded by a protein shell. Viruses cannot survive without a living cell in which to reproduce. Once a virus enters a living cell (the host cell) and takes over a cell's inner workings, the cell cannot carry out its normal life-sustaining tasks. The host cell becomes a virus manufacturing plant, making viral parts that then reassemble into whole viruses and go on to infect other cells. Eventually, the host cell dies.
Image: Naeblys/Getty Images
---
Questions?
Harvard Health Publishing Coronavirus Resource Center Experts
The Harvard Health Publishing team would like to acknowledge the Harvard Medical School experts who have contributed their time and expertise: Steven A. Adelman, MD; Ashwini Bapat, MD; Suzanne Bertisch, MD, MPH; Joseph R. Betancourt, MD, MPH; Barry R. Bloom, PhD; Emeric Bojarski, MD; Melissa Brodrick, MEd; Andrew E. Budson, MD; Stephanie Collier, MD, MPH; Todd Ellerin, MD; Huma Farid, MD; Robert Gabbay, MD, PhD, FACP; Alan Geller, MPH, RN; Ellen S. Glazer, LICSW; Ilona T. Goldfarb, MD, MPH; Peter Grinspoon, MD; Abraar Karan, MD, MPH, DTM&H; Sabra L. Katz-Wise, PhD; Alyson Kelley-Hedgepeth, MD; Anthony Komaroff, MD; Douglas Krakower, MD; Debi LaPlante, PhD; Howard E. LeWine, MD; Dara K. Lee Lewis, MD; Sharon Levy, MD, MPH; Kristina Liu, MD, MHS; Julia Marcus, PhD, MPH; Luana Marques, PhD; Claire McCarthy, MD; Chris McDougle, MD; Babar Memon, MD, MSc; Uma Naidoo, MD; Janelle Nassim, MD; Justin Neiman; Vikram Patel, MBBS, PhD; Edward Phillips, MD; Shiv Pillai, PhD, MBBS; John Ross, MD, FIDSA; Lee H. Schwamm, MD; Catherine Ullman Shade, PhD, MEd; Howard J. Shaffer, PhD, CAS; Roger Shapiro, MD, MPH; John Sharp, MD; Robert H. Shmerling, MD; Jacqueline Sperling, PhD; Fatima Cody Stanford, MD, MPH, MPA, FAAP, FACP, FTOS; Monique Tello, MD, MPH; Robyn Thom, MD; Karen Turner, OTR/L; Rochelle Wallensky, MD, MPH; Janice Ware, PhD; Bobbi Wegner, PsyD; Scott Weiner, MD; Sarah Wilkie, MS; Anna R. Wolfson, MD.
Disclaimer:
As a service to our readers, Harvard Health Publishing provides access to our library of archived content. Please note the date of last review or update on all articles. No content on this site, regardless of date, should ever be used as a substitute for direct medical advice from your doctor or other qualified clinician.