Coping with coronavirus
Dealing with daily stress, anxiety, and a range of other emotions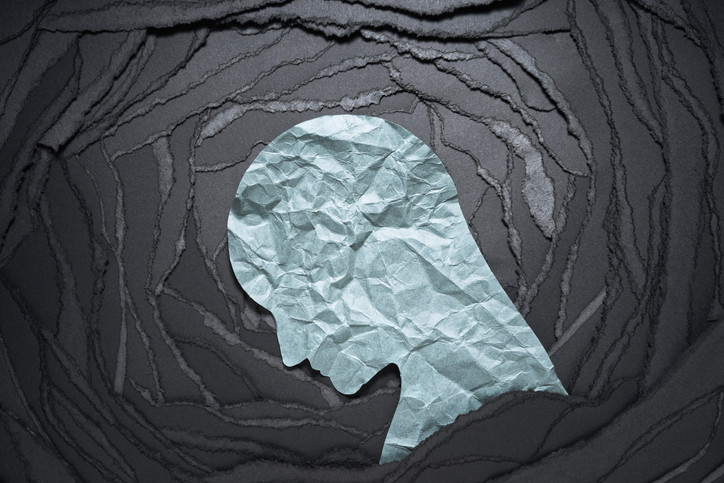 Perhaps you're older, worried that you may become infected and seriously ill. Maybe you're doing your best to keep your family healthy while trying to balance work with caring for your children while schools are closed. Or you're feeling isolated, separated from friends and loved ones during this period of social distancing.
Regardless of your specific circumstances, it's likely that you're wondering how to cope with the stress, anxiety, and other feelings that are surfacing. A variety of stress management techniques, which we delve into below, can help.
Additional information on coronavirus and COVID-19 can be found on other pages within the Resource Center.
Webinar series: Regulating emotions & building resiliency in the face of a pandemic
This webinar series was created to support the students and staff of the Harvard Medical School community, yet the lessons will be broadly applicable to all who are feeling the emotional strain of this unprecedented crisis.
Dr. Luana Marques, is an Associate Professor at Harvard Medical School's Department of Psychiatry and clinical researcher at Massachusetts General Hospital who specializes in treating anxiety and stress disorders. Dr. Marques focuses on the science of anxiety and the specific impact that the COVID-19 pandemic is having on our ability to manage stress. Using role plays and examples, she provides clear and accessible skills to help viewers manage their emotions during this very challenging time.
Video #1: The role of anxiety
In this video we focus on how to assess the level of our anxiety, and then we apply some of the concepts of CBT to a particular stressor that many people in our community are experiencing: adapting to the ever-changing timeline of how long we will need to practice social distancing and isolation.
Video #2: Slowing Down the Brain
In this video we focus on skills for reducing the flow of anxious thoughts, particularly as we consume massive amounts of frightening information about the COVID-19 crisis.
Video 3: Charging Up and Staying Connected
In this video we focus on the sense of loss that many of us are experiencing right now as a result of social distancing and how activating our brains and bodies can help us manage those emotions.
Video #4: Exploring Thoughts
In this video we focus on how to interrogate the catastrophic thoughts that many of us are having right now and we offer specific tips for parents who are looking for strategies to help support the emotional health of their children during this crisis.
The GAD-7 is a tool that can be used to self-assess your level of anxiety. Your responses are completely anonymous and are intended solely for your own learning and reflection. If you'd like, you can complete this survey to tell Dr. Marques's team about your experiences and questions related to managing anxiety in the face of the COVID-19 pandemic. Your responses are completely anonymous and are intended solely to provide the team that produced this series with feedback and ideas that could be addressed in subsequent videos. Harvard Health Publishing will not be receiving or responding to survey responses.
Blog posts
Podcasts
The sudden release of the stress hormone cortisol can help you get out of the way of a speeding bus. But the toxic effects of non-stop cortisol has a deleterious effect on health. If the worldwide shutdown is causing stress—then high blood pressure, headache, weight gain and other problems aren't far behind. We've consulted our favorite Harvard psychiatrist Dr. Greg L. Fricchione. There are ways to cool the fires of anger during these difficult times, giving you the tools you need to deal with major life events.
We all know we need to try to keep moving during these unusual times of social distancing, but where do we start? We consulted Heidi Godman, executive editor of Harvard Health Letter, who's been researching this subject. Bottom line? Keep it simple.
Your feelings arise from a misaligned ratio of stress to resiliency. The more resilient you become the less stress you'll feel. Dr. Greg Fricchione, director of the Benson-Henry Mind Body Institute at Massachusetts General Hospital, describes the tools and techniques for building resilience into your life during stressful times so we can better manage our anxieties.
Dr. Greg L. Fricchione is the Mind Body Medical Institute Professor of Psychiatry at Mass General Hospital and Harvard Medical School. Here he places in context the worries we all feel when an infectious disease like the coronavirus COVID-19 comes calling. You'll be happy to know the stress you're experiencing is hard-wired into your mammalian brain as a well-known flight or fight mechanism. Digging a little deeper, we can come to understand that countering stress with a healthy dose of resilience can help us deal with these anxieties. Dr. Fricchione is the faculty editor for the Harvard Health Publishing special health report Stress Management.
Visit our Coronavirus Resource Center for more information on coronavirus and COVID-19.
Image: tadamichi/Getty Images
Disclaimer:
As a service to our readers, Harvard Health Publishing provides access to our library of archived content. Please note the date of last review or update on all articles.
No content on this site, regardless of date, should ever be used as a substitute for direct medical advice from your doctor or other qualified clinician.
Free Healthbeat Signup
Get the latest in health news delivered to your inbox!