Coconut oil: heart-healthy or just hype?
By

Robert H. Shmerling, MD, Senior Faculty Editor, Harvard Health Publishing; Editorial Advisory Board Member, Harvard Health Publishing
Health benefits for heart disease are still unsupported.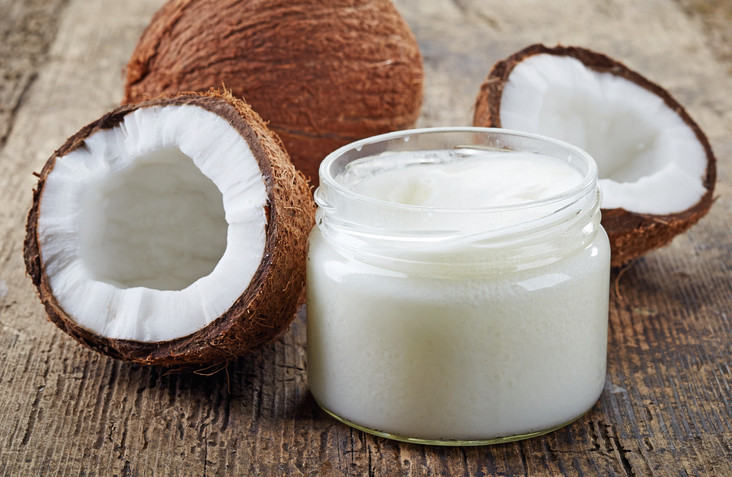 When a friend told me about "the wonders of coconut oil," it sounded a bit like a Saturday Night Live sketch.
It's a health food. It's a skin conditioner. You can use it in your hair. It's even great as a natural wood polish for your furniture! But wait, there's more! You can use coconut oil to improve your IQ and shrink your bunions!
Okay, I made up those last two, but I was easily able to find more than 100 recommended uses for coconut oil. Indeed, it seems as though everywhere you look, someone is singing its praises.
Maybe it's the way that coconut oil evokes the image of swaying palm trees in a tropical paradise. Or, maybe it's that the bright white color suggests an all-natural purity that's appealing in a world full of highly processed consumer goods. Or maybe we're all just looking for the next big thing in healthy foods, all-natural beauty products, or innovative jet fuel (yes, coconut oil has even been used as jet fuel).
Whatever the explanation, coconut oil does sound good. But is it too good to be true? I won't comment on its usefulness to polish furniture or power a 747, but I am interested in the health claims.
Coconut oil and heart disease
You can find claims about a host of health benefits related to coconut oil. They are largely unsupported by scientific study. It's supposed to be good for digestion, boosting the immune system, keeping the brain sharp, and too many other benefits to list.
Among the most widely stated health claims concerns coconut oil and heart disease. It is said that coconut oil is good for the heart. That might seem surprising since it contains more than 90% saturated fat, the type that is considered unhealthy. Saturated fat tends to raise LDL ("bad") cholesterol, and LDL cholesterol levels correlate with risk of heart attack and other cardiovascular events. (For comparison, butter is closer to 60% saturated fat.) The American Heart Association and other groups have consistently recommended limiting intake of saturated fats. If coconut oil is truly heart-healthy, it would represent a major departure from the "limit saturated fats" advice.
The reason coconut oil has been touted as heart-healthy (despite its fat makeup) is because of the suggestion that it can raise HDL ("good") cholesterol, and because of the type of saturated fats it contains: it's high in "medium chain triglycerides" while most other saturated fats found in plant-based oils have more "long chain triglycerides." Still, there's precious little evidence to disprove that coconut oil is not healthy. For example, a small 2015 study found that people with coronary artery disease who added extra-virgin coconut oil to their diet lost weight and had small increases in levels of HDL. However, other studies have demonstrated increased LDL levels as well, so the net impact of coconut oil on blood lipids and, more importantly, on future cardiac events and premature death, is unknown. Other evidence comes from studies in test tubes or animals, or that are too small and too brief to rely upon.
A 2016 review of coconut oil found that
"...due to existing knowledge regarding saturated fatty acids and heart disease, evidence presented here suggesting that coconut oil raises plasma lipids and a lack of large, well-controlled human studies published in peer-reviewed journals demonstrating clear health benefits of coconut oil, frequent use of coconut oil should not be advised."
A second 2016 review analyzing existing evidence suggested that when it comes to improving blood lipids and lowering cardiovascular disease risk, it might be best to switch from coconut oil to polyunsaturated fats. Similarly, a 2018 analysis raised concerns that coconut oil might actually be bad for cardiovascular health.
And a 2020 review found that although virgin coconut oil modestly increased HDL and lowered LDL compared with oils from animal sources, "further research is needed to ascertain the appropriate role for coconut oil in cardiovascular health."
Is coconut oil just a fad?
That's hard to say. Clearly, there's been an upsurge in its use recently. But we'll need more and better research to understand whether its newly found popularity is well-deserved, or just the latest flavor of the day.
Image: Magone/Getty Images
About the Author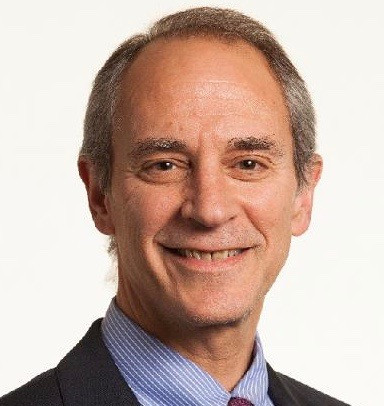 Robert H. Shmerling, MD, Senior Faculty Editor, Harvard Health Publishing; Editorial Advisory Board Member, Harvard Health Publishing
Dr. Robert H. Shmerling is the former clinical chief of the division of rheumatology at Beth Israel Deaconess Medical Center (BIDMC), and is a current member of the corresponding faculty in medicine at Harvard Medical School. …
See Full Bio
View all posts by Robert H. Shmerling, MD
Disclaimer:
As a service to our readers, Harvard Health Publishing provides access to our library of archived content. Please note the date of last review or update on all articles.
No content on this site, regardless of date, should ever be used as a substitute for direct medical advice from your doctor or other qualified clinician.