Staying Healthy
What to do when driving skills decline
An action plan to help older drivers prevent dangerous driving and accidents.
By

Robert H. Shmerling, MD, Senior Faculty Editor, Harvard Health Publishing; Editorial Advisory Board Member, Harvard Health Publishing
Part 2 of a two-part series on making decisions about driving as we age. Read Part 1 here.
It's a simple but unfortunate fact: driving skills can wane over time.
Eventually, driving can become unsafe for an older driver, their passengers, and others on the road. If you notice a decline in driving abilities in a loved one, or in yourself, what's the best way to handle this?
If you're an older driver: Create an action plan
If you're an older driver, don't wait for a near-miss or an accident to think about the next steps. Planning ahead can help you tackle fixable issues, make necessary transitions easier, and avoid harming yourself or someone else.
Here are six measures you can take right now:
Have a frank conversation with a trusted friend or family member. After driving with them as a passenger, ask whether they are worried about your driving. Don't disregard their comments, even if they share things you don't want to hear.
See your doctor and talk about your driving. Is it harder to see at night? Are you finding you're slower to react? Ask your doctor about medical care that can help, such as cataract surgery, treatment for sleep apnea, or adjustments to medications that might affect driving.
Take a self-evaluation test or an on-road test.AAA has tools to help with this, or you can check with your local department of motor vehicles for options. Even if you feel it's unnecessary, a driving test can be reassuring to your loved ones that you're still safe behind the wheel.
Take driving classes. In many places, there are general refresher courses, courses for defensive driving, and even simulators that don't require actual road tests. AAA and AARP offer online courses that can help you improve your driving. (And by the way, these courses may also reduce the cost of your auto insurance!)
Consider alternatives to how you drive. Stick to roads that are close to home or to routes that have traffic lights (rather than having to decide when traffic is clear enough to turn). Consider giving up night driving if that is particularly difficult.
Make adjustments to your car that can help. Examples include using a steering wheel cover to improve your grip or changing the position of your seat to improve your view of the road. Check out the CarFit program that aims to optimize the "fit" of a driver in their car.
In addition, explore options that don't require you to drive as often or at all:
grocery delivery
public or senior transportation (if offered or available where you live)
carpooling with friends or family
ride-hailing services or taxis
hiring a driver.
Cost and availability may be barriers, but it's worth looking into these options.
If you're a concerned family member or friend: Start a conversation
With so much at stake, the language you use matters. So, it's a good idea to think ahead about how to talk about these challenges.
Put safety and solutions first. It's best not to lead by criticizing driving skills. Instead, talk about driving with safety and solutions in mind, such as the options described above.
Choose your words carefully. It helps to avoid threats or confrontational language: rather than saying "Your driving is terrible so I've taken away your keys," focus on safety and support:
Let's talk about how I can help so you don't have to drive. I can drive you to get your groceries on Sundays and we can make a day of it!
How do you think those dents got on your car? Are you having trouble with your vision?
We'd all feel terrible if you had an accident and got hurt or hurt someone else.
Offer to go for a ride together and then to talk about specific concerns, such as staying in the proper lane, changing lanes, making left-hand turns, speed, or sudden braking. Encourage consideration of a self-evaluation or on-road test, and driving classes to help polish skills.
Use examples from familiar experiences. It can be helpful to remind your loved one how his or her parents or grandparents had to cut back on their driving, or how an older neighbor was an unsafe driver.
Focus on the risks posed by other drivers. Aggressive or unpredictable drivers can pose more danger to older drivers with slower reaction times.
How else can families or friends of older drivers be helpful?
Consider whether to contact their doctor. Ask their doctor if it's possible to talk with your loved one or friend about their driving. State regulations vary on mandatory reporting of conditions that affect a patient's ability to drive. Be aware that some doctors may be reluctant to report their patients to their registry of motor vehicles, due to concerns about patient privacy or jeopardizing the patient-doctor relationship.
Look into rules and regulations around older drivers where your loved one lives. Illinois is currently the only state that requires a road test for older drivers. But many states require vision tests and in-person renewal with increasing frequency for older drivers.
Consider reporting an unsafe driver to traffic safety authorities. This may feel like a betrayal, but if other efforts have failed this option might be better than waiting until there's a serious accident.
The bottom line
In the future, safe, driverless cars may be a solution to the challenge of waning driving skills among older drivers. But we're not there yet.
Right now, we should all acknowledge that it's not easy to address concerns about impaired older drivers. My best advice is that older drivers and their loved ones try to talk about ways to remain a safe driver and put a plan in place. Ideally, we all would start the conversation well before any driving problems are evident.
And it may take more than one conversation. Many more. But let's face it: sooner or later, most drivers will have to stop driving. For some older drivers, that time may be now. For the rest of us, recognizing this eventuality could help when our time comes.
About the Author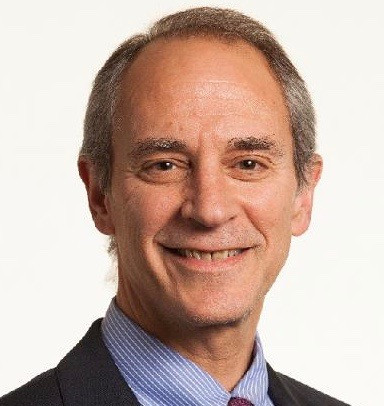 Robert H. Shmerling, MD, Senior Faculty Editor, Harvard Health Publishing; Editorial Advisory Board Member, Harvard Health Publishing
Dr. Robert H. Shmerling is the former clinical chief of the division of rheumatology at Beth Israel Deaconess Medical Center (BIDMC), and is a current member of the corresponding faculty in medicine at Harvard Medical School. …
See Full Bio
View all posts by Robert H. Shmerling, MD
Disclaimer:
As a service to our readers, Harvard Health Publishing provides access to our library of archived content. Please note the date of last review or update on all articles.
No content on this site, regardless of date, should ever be used as a substitute for direct medical advice from your doctor or other qualified clinician.