Heart Health
Volunteering may be good for body and mind
ARCHIVED CONTENT: As a service to our readers, Harvard Health Publishing provides access to our library of archived content. Please note the date each article was posted or last reviewed. No content on this site, regardless of date, should ever be used as a substitute for direct medical advice from your doctor or other qualified clinician. 
There's something gratifying about volunteering. Whenever I work a charity event—which I try to do with some regularity—I often get more out of it than I give.
I already knew about the mental health benefits of volunteering. Studies have shown that volunteering helps people who donate their time feel more socially connected, thus warding off loneliness and depression. But I was surprised to learn that volunteering has positive implications that go beyond mental health. A growing body of evidence suggests that people who give their time to others might also be rewarded with better physical health—including lower blood pressure and a longer lifespan.
Evidence of volunteerism's physical effects can be found in a recent study from Carnegie Mellon University, published this month in Psychology and Aging. Adults over age 50 who volunteered on a regular basis were less likely to develop high blood pressure than non-volunteers. High blood pressure is an important indicator of health because it contributes to heart disease, stroke, and premature death.
It's impossible for this study to prove that volunteering was directly responsible for the lower blood pressure readings. People who volunteer may be more likely to do other things, like eat a healthy diet or exercise, that lower blood pressure. But the results are in line with other findings on the topic.
The benefits of volunteering
How might volunteering contribute to lower blood pressure? Performing volunteer work could increase physical activity among people who aren't otherwise very active, says lead study author Rodlescia Sneed, a doctoral candidate in social and health psychology at Carnegie Mellon University. It may also reduce stress. "Many people find volunteer work to be helpful with respect to stress reduction, and we know that stress is very strongly linked to health outcomes," she says.
As with any activity thought to improve health, researchers are trying to identify the specific characteristics of volunteering that provide the greatest benefit. For example, how much time would you need to put into volunteer work to lower your blood pressure or live longer? In the Carnegie Mellon study, 200 hours of volunteering per year correlated to lower blood pressure. Other studies have found a health benefit from as little as 100 hours of volunteering a year. Which types of volunteer activities improve health the most? No one really knows. Sneed speculates that mentally stimulating activities, like tutoring or reading, might be helpful for maintaining memory and thinking skills, while "activities that promote physical activity would be helpful with respect to cardiovascular health, but no studies have really explored this."
One key for deriving health benefits from volunteering is to do it for the right reasons. A 2012 study in the journal Health Psychology found that participants who volunteered with some regularity lived longer, but only if their intentions were truly altruistic. In other words, they had to be volunteering to help others—not to make themselves feel better.
The Greek philosopher Aristotle once surmised that the essence of life is "To serve others and do good." If recent research is any indication, serving others might also be the essence of good health.
About the Author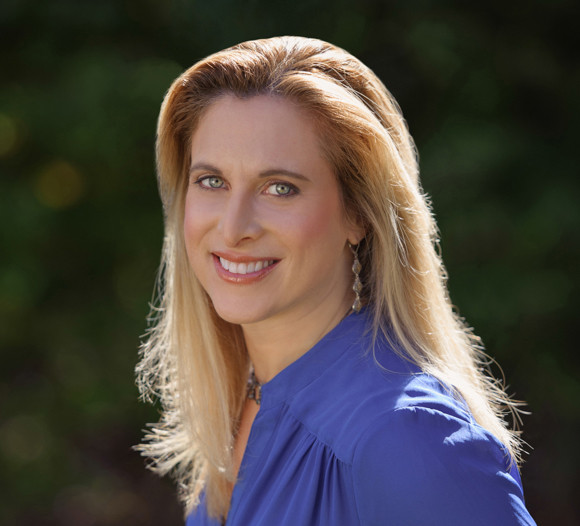 Disclaimer:
As a service to our readers, Harvard Health Publishing provides access to our library of archived content. Please note the date of last review or update on all articles.
No content on this site, regardless of date, should ever be used as a substitute for direct medical advice from your doctor or other qualified clinician.
Comments
Avantika Agarwal
July 24, 2013
Great Post! it is very helpful.Thanks
Absolutely, volunteering has therapeutic effects. Many get the same type of feeling from giving to charity.
Yes, I Volunteering is really good,it helps you to get to
know the staff at were you are volunteering.It allso helps
If you in many health idiams.I have ADHD and it helps me stay in focus and others.It may help some if they would like to get a full time job.This way you will know if you can be able to work or not.
I found this aricle very interesting. I like to volunteer but didn't realize the other potential hidden benefits of volunteering. Good post thanks!
NaturalRemedies
July 4, 2013
it's very true, I've found that volunteering in gardening work makes me feel so relaxed and clears my head of the stress the city gives me.
thanks Stephanie. it's a good article.
Firenze Jewels
July 3, 2013
Very interesting post. Reminds me of the old adage 'laughter is the best medicine'. Engaging with friends, family and one's community (through volunteering or other methods) leads to a sense of fulfillment in life which in turn seems like it decreases stress and promotes a general healthy feeling of well being.
Learn Massage
July 2, 2013
Natural Medicine is a great opportunity for those student who finds themselves a business minded person. Massage Courses have a great career.

It's truly supportive qualified data.
hello,absolutely i agree with you.volunteering can contribute to lower blood pressure.It's really helpful information.
I do a lot of volunteer work and I am also a Christian. I believe in good values- a big part of which is service.
I do believe that volunteering is good for the mind. My uncle was a pharmacology professor at Harvard and I value your healthy dialog topics. Thank you very much for letting me post.
Nice Share,,very helpful to me personally,,thank's
Commenting has been closed for this post.
Free Healthbeat Signup
Get the latest in health news delivered to your inbox!