Exercise & Fitness
Try tai chi to improve balance, avoid falls
Compared to the pumping intensity of spin or Zumba, a tai chi class looks like it's being performed in slow motion. Watching the gentle, graceful movements of this ancient Chinese practice, it's hard to imagine that tai chi can burn off a single calorie or strengthen muscles. But this exercise program is far more dynamic than it looks.
"The slowness that you see from the outside can be deceptive," says Dr. Peter Wayne, research director of the Osher Center for Integrative Medicine at Brigham and Women's Hospital and Harvard Medical School. As an aerobic workout, tai chi is roughly the equivalent of a brisk walk (depending on the intensity at which you perform it). And as a resistance training routine, some studies have found it similar to more vigorous forms of weight training, says Dr. Wayne, who is also founder and director of the Tree of Life Tai Chi Center in Somerville, Massachusetts and co-author of The Harvard Medical School Guide to Tai Chi (due out next spring).
Tai chi and balance
With its integrative approach that strengthens the body while focusing the mind, tai chi addresses a range of physical and mental health issues—including bone strength, joint stability, cardiovascular health, immunity, and emotional well-being. Tai chi is especially useful for improving balance and preventing falls—a major concern for older adults.
Studies have shown tai chi to reduce falls in seniors by up to 45%, Dr. Wayne says. It can also improve balance in people with neurological problems. A recent study in The New England Journal of Medicine found the program particularly effective for balance in people with Parkinson's disease.
Tai chi helps improve balance because it targets all the physical components needed to stay upright—leg strength, flexibility, range of motion, and reflexes—all of which tend to decline with age.
Interestingly, one of tai chi's biggest benefits to stability isn't physical—but emotional.
"Anyone who's had a fall or who has instability has what we call a 'fear of falling,'" says Dr. Wayne. "Ironically, a fear of falling is one of the biggest predictors of a fall." By making you firmer on your feet, tai chi takes away that fear, he says. Tai chi also makes you more aware of both your internal body and the external world, giving you a better sense of your position in space, so you won't be as likely to trip and fall if you try to simultaneously talk to a friend and navigate a busy sidewalk.
Getting started in a tai chi program
One of the best things about tai chi is its adaptability to every age and fitness level. "I've had students in their late 80s," says Jeffrey Shih-chung Matrician, who teaches tai chi at the Harvard University Center for Wellness. Because tai chi has "zero impact," it doesn't put too much strain on aging bones and joints, he adds. "But it's not by any means something that's only for the elderly, and it can be quite demanding for the young," adds Shih-chung Matrician.
"You can start tai chi at most levels of health, and you can ramp up your activities to be appropriate to your level of fitness and function," adds Dr. Wayne. He's had students who've started out sitting in a chair—or even a wheelchair. Over time, they've worked their way into a standing position. Tai chi is also incredibly safe—even for people who are older and have chronic diseases. Dr. Wayne has conducted studies on tai chi that included participants who were awaiting a heart transplant.
To get started, "do a little research," Dr. Wayne suggests. "Look for classes in your community, and then visit some classes that are convenient for you."
Get a feel for the way the class is taught, and see if it matches your learning style. "There are quite a few styles and approaches to tai chi, and you can shop around to find one that suits you," adds Shih-chung Matrician.
Once you've tried a tai chi class, you'll see how this combination of slow, gentle movements adds up to one invigorating workout.
About the Author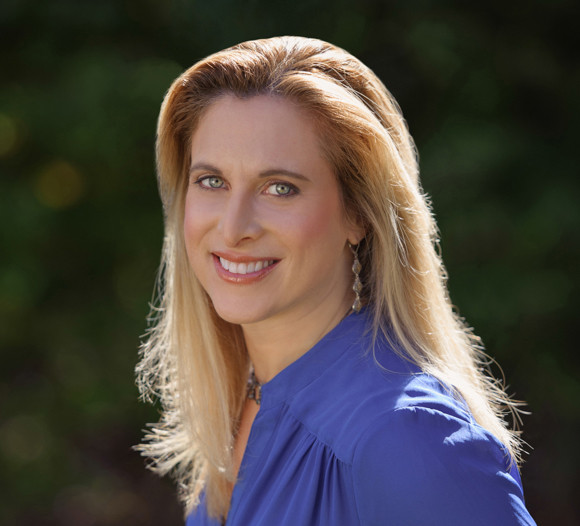 Disclaimer:
As a service to our readers, Harvard Health Publishing provides access to our library of archived content. Please note the date of last review or update on all articles.
No content on this site, regardless of date, should ever be used as a substitute for direct medical advice from your doctor or other qualified clinician.
Comments
dagosearch
October 15, 2012
i also enjoy tai chi to improve my blood sirculation, to avoid stroke on my brain.

Regards,
Dago
Jery Jhons
October 3, 2012
While I am no martial arts expert, I enjoy training and taking advantage of the benefits they deliver. I like to train just to train. I find martial arts fascinating and enjoy the camaraderie. The bad news is that martial arts are often misunderstood.
Arielqiao
October 3, 2012
Hey,you can learn to play the simplified Tai Chi,such as the simplified 24 form Tai Chi.You can learn to do it by watching some Videos in Youtube.
Lakita
September 23, 2012
Martial arts improves balance tremendously! I do what is called Brazilian Jiu-Jitsu and that requires so much balance to stay on your feet and not be taken down to the ground. If I can find time I'll definitely give tai chi a chance.
Mike Field-Dodgson
September 10, 2012
Improving balance is something that is important, but tends to be overlooked.

There are a lot of physical exercises that need reasonable balance, so if your balance is not so good then you are limited in the exercise regime you can undertake.

I rebound on a mini tramp using hand weights and this is an excellent form of exercise for all people of all ages but you need a good sense of balance – so it is good to see articles about ways to improve balance – Thanks for that.
Bill Douglas
August 26, 2012
You can locate contact information for Tai Chi and Qigong teachers in all 50 US states and in over 70 nations by entering your city or zip code into the free directory at http://www.WorldTaiChiDay.org.

Also, on World Tai Chi Day teachers worldwide offer free workshops and demonstrations in hundreds of cities in over 70 nations. Everyone is invited and all events are free and open to the public.
Ciaran Fulton
August 24, 2012
I love Tai Chi, it calms & focuses me with the gentle movements.

I started to learn what I believe is referred to as the yang style years ago & will be going back to learn more.

I just can't say enough about it.

Thanks for the article.
Acompanhantes Brasilia
August 24, 2012
Very good, I'm practicing tai chi believe it is one of the best activities for concentration and balance.
Thank you for writing, really interesting. To get both physical health and spiritual exercises need to be done, one of which is the Tai Chi that combines physical exercise and spiritual cultivation. Health than is obtained from a healthy diet, can also be obtained through the practice of Tai Chi.
Commenting has been closed for this post.
Free Healthbeat Signup
Get the latest in health news delivered to your inbox!