Child & Teen Health
Think your child might have a disability or developmental delay? Take these steps
By

Claire McCarthy, MD, Senior Faculty Editor, Harvard Health Publishing
When a child has a developmental delay or disability, early intervention and appropriate supports can help.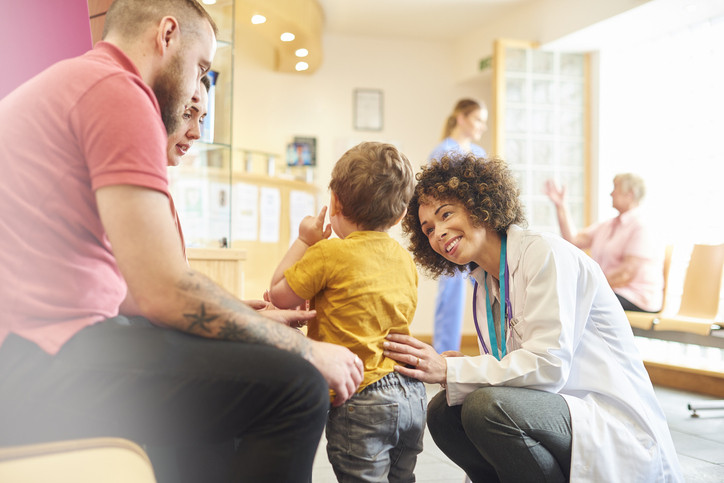 While we all want our children not to have any problems at all, the reality is that life doesn't always work that way. Many children suffer from some sort of problem, whether it's something minor and often temporary, like a speech delay, or something more difficult and permanent, like cerebral palsy or autism.
Children with problems or disabilities are no less wonderful and deserving than children without. The key to getting them on the right path for the best life possible is identifying those problems and getting help — as early as possible. That's why it's important to speak up early. Sometimes there isn't a problem, and a child just needs a bit more time, or is a bit quirky. But it's always better to find out. You have nothing to lose and everything to gain.
Taking the first steps to evaluate possible disability or developmental delay
The first step if you are worried about your child is to share those concerns with your health care provider. There may be medical tests that are needed or could be helpful, and your doctor can and should be your partner in helping your child and your family.
The next step is getting your child an evaluation. This will connect you to any help and services that may be needed. Ask your doctor about suggestions for specialists who can evaluate your children. Two kinds of evaluations are available to all children:
Early Intervention for children from birth to the third birthday
Individualized Educational Plan (IEP) for children who have turned 3.
What is Early Intervention?
This is a service for children from birth through their third birthday who either have a problem with their development or are at risk for one (for example, babies born prematurely). To find out if a child is eligible, a skilled team does an evaluation. Usually this takes place in the child's home, but can also take place at daycare or another place where the family feels more comfortable. Your doctor can refer you to Early Intervention, or a family can self-refer by reaching out to a local Early Intervention program to say that they are worried about their child's development and would like to arrange an evaluation.
If a child is found to have a developmental problem, the team works out a service plan with the family. Children meet regularly with a developmental specialist, and there are other services, such as physical therapy, that can be brought in as well. Early Intervention works not only to provide services, but also to help the family help the child, giving them skills and strategies to support their child's development.
The evaluation is always free, but it varies from state to state as to whether services are free. Early Intervention gets funding from both the government and insurance companies. In many states, all services are free. In some states, families are charged a sliding-scale fee based on their income.
What is an Individualized Educational Plan?
Once children turn 3, the responsibility for an evaluation and services shifts to the public schools. These evaluations are also free and available to all children. To get one of these evaluations, parents should go to their local school district and say that they are concerned about their child's development and would like an evaluation. If they aren't sure where to go, they can ask at any school in their district.
Next, the school district will discuss and plan with them what kind of evaluation should be done, because there are many possible aspects to an IEP evaluation. The doctor can help with this, for example, by suggesting an evaluation by a physical therapist, or testing for a learning disability.
After the evaluation, the team holds a meeting to discuss their findings with the family and anyone else the family wishes to include. If they identify any issues, the team will propose a plan for services and help. The family doesn't have to agree at that moment to the plan. They can think about it and propose changes before signing it. It's always a good idea to show the IEP evaluation and proposed services to your doctor and discuss it together.
Sometimes, while a child might not qualify for special education services, they need adjustments in their school program or extra support because of a diagnosis or disability. Examples might be a child with ADHD who needs extra time and help on assignments, or a child with a visual problem who needs to sit close to the front of the room and have access to larger print or other visual aids. For these children, the school, family, and doctor work together to create a 504 plan to meet the child's needs.
The bottom line
If you have any worry that your child might have a disability or problem with their development, ask for help. There is help available, and the sooner you ask for it, the better for your child.
About the Author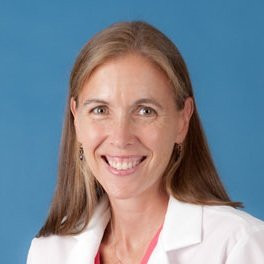 Claire McCarthy, MD, Senior Faculty Editor, Harvard Health Publishing
Claire McCarthy, MD, is a primary care pediatrician at Boston Children's Hospital, and an assistant professor of pediatrics at Harvard Medical School. In addition to being a senior faculty editor for Harvard Health Publishing, Dr. McCarthy …
See Full Bio
View all posts by Claire McCarthy, MD
Disclaimer:
As a service to our readers, Harvard Health Publishing provides access to our library of archived content. Please note the date of last review or update on all articles.
No content on this site, regardless of date, should ever be used as a substitute for direct medical advice from your doctor or other qualified clinician.